11/07/2016
The Sunrise Conference brought together Australia's most successful tech leaders to tell stories from their beginnings. It included speakers like Mike Cannon-Brookes (Co-Founder & CEO, Atlassian) and Melanie Perkins (Co-Founder & CEO, Canva) and Lachlan McKnight (Founder & CEO, Legal Vision).Gilbert + Tobin Parter, Charles Coorey, also spoke at the conference, offering his top 10 tips for start-ups. They include: 
1.     What to do when you've got a great idea
2.     I have a co-founder - what do we do?
3.     Commercialising ideas
4.     Get ready for funding
5.     Premises and employing staff
6.     I'm ready to go to market
7.     When you need more funding
8.     Going global
9.     Exiting
10.   Found, learn, repeat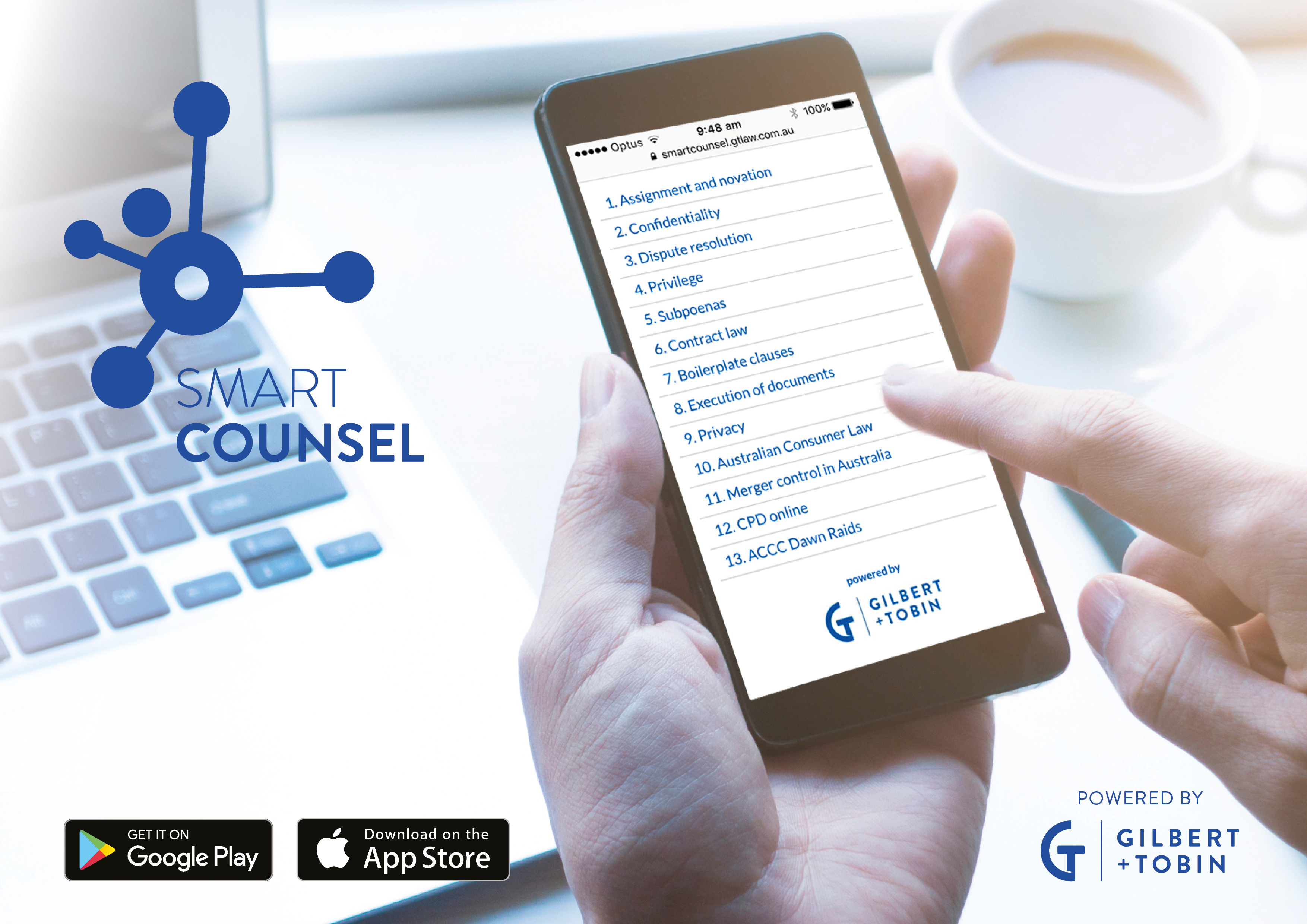 A one-stop shop for the most frequently asked legal questions by in-house counsel, providing expert tips, example clauses and usage guides.