21/02/2022
Last week, the Government released the report of the Regional Telecommunications Independent Review Committee (RTIRC).
There have been 4 previous RTRIC reviews. In the public policy equivalent of "insanity is doing the same thing, over and over again, but expecting different results", the ACCC's RTIRC submission said that now was the time for a new approach:
"The key issues confronting regional areas are well recognised. Previous RTIRC reviews have identified these issues, and suggested solutions that have seen incremental improvements….We encourage the Committee to consider innovative solutions to these problems. Measures that will promote competition and maximise choice for regional communities will deliver long term and lasting benefits."
A frank diagnosis of the problem
RTRIC identified four big problems confronting users of communications services in regional and rural Australia.
First, RTRIC agreed with the earlier Agtech report of the Australian Broadband Advisory Committee that, despite generally receiving some level of mobile and NBN coverage, many regional communities suffer from localised connectivity gaps ('salt and pepper' connectivity).
Second, a fragmented 'patchwork' approach is taken to solving connectivity problems between levels of government, across different programs within the same level of government and between public and private sectors. A multitude of separate and often competing federal, state and territory government investments may even be compounding existing digital divides in regional areas by deploying small-scale telecommunications interventions which lack interoperability and consistency:
"The Committee heard examples of this, including instances where fibre connectivity, funded by state education departments, has been delivered to schools without access being provided to the surrounding community. Also, …broadband procurement processes undertaken by state departments, may not always deliver solutions that meet the particular needs of regional schools, health centres and the wider area."
Third, the step change in data requirements in regional and rural areas is outstripping the current network infrastructure:
"service performance issues across mobile, fixed wireless and satellite networks, including congestion and latency, are impacting the ability for regional users to fully leverage the benefits of digital connectivity."
Fourth, much more Government investment is needed to solve these problems:
"the Committee is concerned that both the quantum of funding currently allocated to regional connectivity, as well as the fragmented timing and approaches of various Australian, state and territory government funding programs, do not address the connectivity needs in regional areas to the extent necessary to drive the development of regional economies."
More than enough blame to go around
RTIRC had sharp criticisms of current carrier network infrastructure in regional and rural Australia.
The NBN Sky Muster satellite service 'copped a spray' from many submitters:
Unreliable service: RTRIC noted that satellites are sensitive to climatic conditions, including rain and snow, which can cause signal degradation and drop-outs. Submitters suggested that this may be compounded by incorrect installation and configuration of end-user equipment (such as roof-mounted satellite dishes), or the use of equipment which is not appropriate for local weather conditions.
Latency: the Sky Muster satellites are in geosynchronous orbit at a distance of approximately 35,700 km above the Earth, which significantly increases the time it takes for data to travel between the end-user and the wider network: as high as 800 milliseconds, which is up to 80 times higher than on the NBN fixed-line network. While latency has limited impacts on certain online activities, like streaming, low latency is important for cloud software, videoconferencing and voice calling.;
Cost: submitters reported that their use of the Sky Muster service is "highly self-moderated" due to the number of variables they need to consider, including data limits, 'peak' and 'off-peak' periods, and whether they can purchase additional data blocks or change their plans once they reach their monthly data cap.
While RTRIC recognised that satellite-delivered services were needed as fallback, nbn co should be encouraged to push out its fixed wireless network out into its satellite coverage areas.
RTRIC acknowledged that low earth orbit satellites could be a game changer, but there is still considerable uncertainty around them:
"These satellites orbit much closer to the Earth's surface than geosynchronous satellites like Sky Muster. However, a larger number of satellites is needed to provide consistent connectivity, with LEO satellites operating in constellations often comprising thousands of units. The closer proximity of LEO satellites reduces latency and the sheer number of satellites helps to enable higher capacity and speeds."
The overwhelming criticism of mobile services was, of course, a lack of coverage. However, RTRIC also frankly acknowledged that mobile cannot be the answer to every coverage gap:
"Given the significant costs of network deployment over vast distances, it is impractical to provide universal mobile coverage across the entire Australian landmass. Even where mobile infrastructure exists, coverage outcomes can be influenced by a number of technical and physical factors, including network configuration and local terrain."
RTRIC noted that as the federal blackspots program "pushes mobile coverage further out into more remote areas with lower population density and transportation routes without a fixed customer base, the reduced return on investment for industry participants and the higher costs of infrastructure deployment mean that the program is increasingly struggling to expand mobile coverage further into regional, rural and remote Australia." Reflecting the tougher economics carriers faced, the latest blackspot funding rounds were undersubscribed, and over the course of the program, the Government's share of funding responsibility has increased from 28.6 per cent to 52.9 per cent.
RTRIC endorsed new forms of infrastructure sharing, such as the active sharing of radiocommunications networks, in co-funded programs to try to lower costs and extend the reach of competition.
But even within these constraints, RTRIC thought the mobile carriers could do better:
"it is clear to the Committee that overall, investment in additional network capacity is not keeping pace with increasing demand in regional, rural and remote areas. We have heard that as regional mobile networks are deployed or upgraded, pent-up demand for data is released and sites quickly become congested again as users readily take full advantage of improved speeds and access to data. …Given this, we are concerned mobile network operators may not be adequately scoping capacity upgrades to account for what are largely predictable trends in data consumption over the long-term."
RTRIC saw great promise in 5G in addressing the needs of rural Australia, but noted uncertainty over how far the three mobile operators would individually and collectively rollout 5G in rural Australia.
There are still 400,000 copper lines in regional dn rural Australia which Telstra is required to keep connected under a contractual arrangement with the Australian Government (TUSOPA). RTRIC observed that copper landlines in regional, rural and remote areas are deteriorating and their reliability has been impacted. While Telstra ensures that voice and broadband services generally experience high levels of availability, low fault rates and are connected and repaired in regulated timeframes, there remains a small cohort of users that experience unacceptable issues in getting their services repaired. It is also becoming more and more difficult to source parts to undertake repair and maintenance on legacy systems like Telstra's High Capacity Radio Concentrator (HCRC).
RTRIC noted that many subscribers were strongly wedded to their copper line services, partly because of the higher cost or lack of reliability of the alternatives technologies but also lower comfort levels with those technologies in emergency situations because, for example, they required back-up power whereas the copper is powered from the exchange. Nonetheless, RTRIC considered that the time had come to fundamentally rethink 'copper continuity':
"With more than 10 years remaining on the TUSOPA contract before its expiry in 2032, there is strong and pressing need for USO reform to address the substantial ongoing stress on current infrastructure due to ageing technology. The USO must be continued, but it is time for both the Australian Government and Telstra to consider the long term performance and delivery of voice services in advance of and beyond 2032, particularly in relation to copper continuity and the HCRC system."
While broadly accepting a technology neutral approach, RTRIC considered any revisions to the USO (including the copper continuity commitment) which allow flexibility in service technologies should require that users have access to separate connectivity options for voice and data. It also recommended that service metrics need to be more granular to capture individual instances of poorly maintained copper lines and customer service guarantees amounts should be increased because "often do not appear to incentivise Telstra and other providers to remediate services in a timely fashion."
Finally, while probably familiar to many of us, RTRIC considered that the vertical separated industry structure between nbn co as a wholesale-only business and its retail service providers created particular frustrations in the brush:
"An additional complexity is limited coordination and accountability between NBN Co and RSPs to identify and resolve problems. We received reports from regional consumers who had been advised by their RSP that their connectivity problems were network-side issues which NBN Co is responsible for addressing. Conversely, when contacted directly, NBN Co generally advises consumers that network issues are the responsibility of RSPs to address, consistent with its role as a wholesale provider. Consumers have told the Committee that identifying the cause of poor service between NBN Co and RSPs can take months, without clear resolution. We have heard that, instead of endless blame-shifting, regional users just want a reliable and a working internet service, no matter who is responsible for it."
What is the RTRIC step change?
RTRIC's 'step change' is to up-end how Governments go about tackling rural connectivity issues. No more 'one size fits all' technology solutions. No more top-down programs formulated from Canberra or State capitals. No more one-off grant programs where winners are selected without strategic analysis of economic and social needs in the community.
Instead, a more methodogical, longer term 'place-based approach' should be taken to identifying the communications needs of each community and the solutions which best meet those needs.
Not only does this new approach need to draw into a single decision making framework the federal, state and territory governments, but it also important that the rural communities themselves have some 'ownership' in solving their connectivity issues:
"As key project partners in the 'place-based' approach, local councils and regional stakeholder organisations also need to be more empowered to identify, evaluate, endorse and support opportunities to uplift digital connectivity in their regions. These organisations increasingly feel like they are partly responsible for the delivery of telecommunications services, but also do not feel sufficiently resourced, either financially or in terms of knowledge, to manage this responsibility. Access to support, including independent advice and needs-analysis, will help these organisations to deliver meaningful connectivity outcomes for their communities."
A more placed-based approach could both harness and facilitate other shifts which appear to be occurring in the market:
There are opportunities for growth of in secondary telecommunications providers which are deploying small-scale networks on individual farms or in localised areas to solve connectivity issues which cannot be addressed through larger networks;
Additional investment is needed to provide access to fibre backbone, which may help to unlock local markets, increasing competition and encouraging the delivery of last mile connectivity solutions. We appear to be on the cusp of a new wave of national fibre investment, with HyperOne, Vocus and Telstra announcing new networks, and this may provide opportunities for many more 'off ramps' to build across regional and rural Australia. Co-funding between Government and the private sector may then assist in deployment of area wide fibre networks connecting to those off ramps; and
The Federal Government should set aside funding to trial new technologies to address connectivity issues in the bush. The trials should be limited to technologies that have not previously been deployed at scale, and as such, where there is a significant degree of uncertainty about their service performance and overall cost effectiveness.
But RTRIC also cautioned that it is not all about the infrastructure. A major hurdle to the shift to a place-based planning approach - and also to individual customers in the bush living in a more complex environment of competing technologies – is a 'lack of connectivity literacy':
"Connectivity literacy…..refers to the skills and knowledge needed by a consumer to get connected and stay connected to telecommunications services. It is separate from digital literacy as it is the skills required to navigate through a choice of providers and technologies, understand terminologies, plans and equipment, which are different skills to what are needed to physically use the service for specific activities. …the complexity of regional connectivity issues and solutions is not only poorly understood by consumers and regional users, but also telecommunications providers and customer service staff. The variety of technology types, a lack of appropriate diagnostic tools, and a carousel of shifting accountability between wholesale and retail providers, means that resolving simple issues can take excessive time, commitment and persistence."
RTRIC says that regional users, including consumers, businesses and local governments, need access to independent advice on available connectivity options to assist them in making informed decisions.
But where is that advice going to come from: nbn co has set up a rural unit, but nbn is not allowed to deal directly with customers. Telstra is no longer the unchallenged service provider in the bush that it was in the days of Telstra CountryWide. Each RSP has its own products to push, and in any event, no single RSP will offer the full range of technology solutions that are out there. The Regional Tech Hub, set up out of a previous RTRIC, is a small shop overwhelmed by demand for its services.
Read more: 2021 Regional Telecommunications Review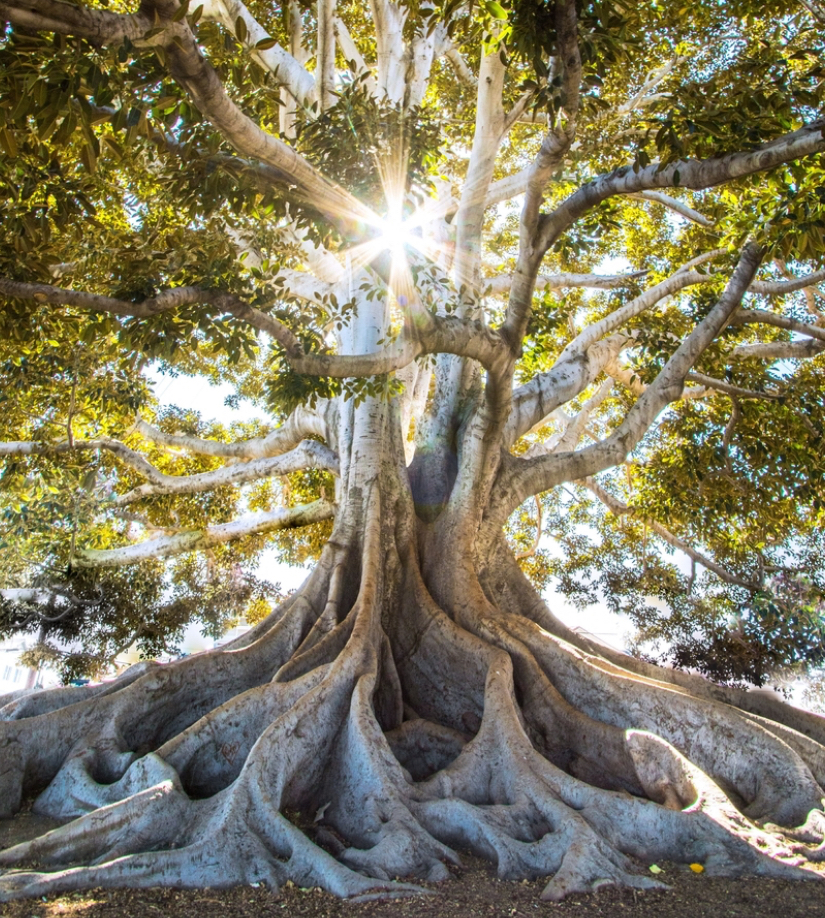 Subscribe to receive our latest articles and insights.