22/04/2021
The 2020 year was a challenging one for Australia, characterised by the dual crises of COVID-19 and severe bushfires.  Although 2021 commenced on a brighter note, it has quickly been overshadowed by "once in 50 year" floods in New South Wales, reminding us once again that Australia remains vulnerable to a range of natural disasters and the social and economic upheaval that ensues in their wake. 
These developments have required directors to work harder than ever to understand the risks faced by the companies they oversee and recalibrate their risk-management frameworks accordingly, taking into account the unique circumstances of their companies and the fact that the economic burden of various events can fall on companies unevenly. Directors of companies that have been worst affected by these developments have been required to focus on managing more immediate impacts such as ensuring there is sufficient liquidity to service debt and meet other contractual obligations.  For those companies less directly affected, directors may be more focussed on considering the longer-term implications of a global economic recession and ongoing climate change issues. 
Regardless of their specific circumstances, directors must remain mindful of their fundamental duties to act with due care, skill and diligence and in the best interests of the company.  In discharging these duties, a company's climate-related financial risks is an area which directors are increasingly monitoring and requiring appropriate disclosure to be made.  Following the launch of a new taskforce on nature-related financial disclosure last year and the publication of a handbook by the University of Cambridge Institute for Sustainability Leadership (CISL) on nature-related financial risks (CISL Handbook), director's duties may well extend to considering and disclosing the impact of nature-related financial risks on the company.
This article provides directors with an overview of the emerging concept of nature-related financial risks, together with best practice guidelines for disclosing the more established and now widely acknowledged climate-related financial risks.
Climate-related financial risk
Consequences of a failure to disclose climate-related financial risks
In Australia, companies that fail to report on climate-related risks may contravene Australian Corporations law or the relevant listing rules (as discussed below). However at present, there is no express legislative requirement to report and disclose climate-related risks. This is in contrast to countries such as the United Kingdom where, under the Companies Act (2006) (UK), directors must consider the impact of their company's operation on the environment when discharging their duty to act in good faith and in the best interests of the company. 
Under the Corporations Act 2001 (Cth) (Corporations Act), directors do have a duty to disclose financial risk. Under section 295 of the Corporations Act a director must sign a declaration stating that the director believes the financial statements provide a true and fair view and are in accordance with accounting standards. Additionally, section 299A requires the directors to prepare an operating and financial review (OFR) which must include information that shareholders would reasonably require to make an informed assessment of the company's prospects in future financial years.
Directors are also subject to broader duties under sections 181-183 of the Corporations Act, namely to discharge their duties in good faith and with due care and diligence and to act in the best interests of the company. As discussed in: Climate Change Risk – Why is it heating up the Boardroom? there is an emerging body of opinion that a failure to properly consider and disclose foreseeable climate-related risks to the company's business may constitute a breach of a director's duty of care, skill and diligence. In 2019, Noel Hutley SC and Sebastian Hartford-David provided a 'Supplementary Memorandum of Opinion' to their earlier 2016 landmark opinion on 'Climate Change and Directors Duties' which suggests that the exposure of individual directors to climate change litigation is exponentially increasing.  In his opinion pieces, Noel Hutley SC has warned that it is "only a matter of time" before climate change litigation is brought against a director.
There have also been some high-profile claims made in recent years along these lines.  In Guy Abrahams v Commonwealth Bank of Australia VID879/2017, shareholders filed proceedings alleging the Commonwealth Bank of Australia (CBA) had breached its obligations under the Corporations Act to adequately disclose climate-related risk in its annual report.  Similarly, in 2017, an Australian pension fund member filed suit against the Retail Employees Superannuation Trust (REST) alleging REST had breached the Corporations Act by not providing the information requested by the member regarding the implications of climate-related risks. Both cases were withdrawn after CBA and REST agreed to report and disclose the impacts of climate-related financial risks on their companies, in line with the Financial Stability Board's Task Force on Climate-related Financial Disclosures recommendations (which are discussed below). 
In addition, regulatory bodies, including the Australian Securities Investment Commission (ASIC) and the Australian Securities Exchange (ASX), now recognise climate-related risk as a subset of financial risk. Because of the view adopted by regulators, directors have an increasing obligation to report on and address the risks that climate change presents for their companies and the impact of their company's business on the environment. By way of example of this increased regulatory scrutiny, in 2019 ASIC amended its Regulatory Guide 247, Effective disclosure in an operating and financial review (RG 247), and Regulatory Guide 228 Prospectuses: Effective disclosure for retail investors  (RG 228). The update to RG 247 explicitly recognises that climate change can have material impacts on a company's future financial position, performance or prospects. Similarly, RG 228 provides guidance on what financial information needs to be included in a prospectus so investors can make an informed assessment of the offer of securities under section 710 of the Corporations Act.  The updated RG 228 recommends that directors consider whether they need to include in a prospectus a discussion of the different types of climate-related risks where this could represent a threat to the company's business.
Task Force on Climate-related Financial Disclosures (TCFD) guidance
What is the TCFD?
The TCFD was established in 2015 by the Financial Stability Board (FSB) to develop voluntary climate-related financial risk disclosure principles which can be adopted by companies to inform stakeholders about the risks climate change poses to their company.  The TCFD considers "the physical, liability and transition risks associated with climate change and what constitutes effective financial disclosures across industries."
TCFD Recommendations 
The TCFD recommendations, which have been endorsed by ASIC and ASX, set out the following matters that directors should be aware of when assessing, managing and disclosing climate-related risks:
Governance recommendations – entities should disclose their approach to governance of climate-related risk and opportunities by describing:
the processes and frequency by which the board and/or board committees are informed about climate-related issues;
whether the board and/or board committees consider climate-related issues when reviewing and guiding business activities including major capital expenditure, annual budgets, acquisitions and divestitures;
how the board monitors and oversees progress against goals and targets for addressing climate-related issues;
whether the organisation has assigned climate-related responsibilities to management-level positions and, if so, whether such management positions report to the board or a committee of the board and whether those responsibilities include assessing and/or managing climate-related issues; and
how management monitors climate-related issues.
Strategy recommendations – entities should disclose the actual and potential impacts of climate-related risks on an entity's business, strategy and financial planning by describing:
the climate-related risks and opportunities the organisation has identified over the short, medium and long term;
the impact of these risks and opportunities on the organisation's businesses, strategy and financial planning; and
the resilience of the organisation's strategy.
In recognition that the timing and magnitude of climate-related risks are highly uncertain and complex, the TCFD recommends entities conduct and report on stress testing and scenario analysis to help inform their strategic and financial planning as well as disclose how resilient their strategies are under a range of different climate-related scenarios. This includes taking a proactive approach to assess the potential impacts associated with a variety of future climate change outcomes – including the use of a 2°C or lower scenario (in line with the Paris Agreement), in addition to others which are most relevant to the particular organisation and provide a reasonable diversity of potential future climate states.
Stress testing and scenario analysis is a new frontier for many companies.  Fortunately, there are a growing number of climate risk reporting services available to help directors design a framework for measuring the risks of climate change for their business, including testing a company's resilience to climate change in different scenarios and over different time horizons. 
Risk management recommendations – entities should disclose their risk management process for identifying and assessing and managing climate-related risks by outlining:
whether they consider existing and emerging regulatory requirements specific to climate change;
their processes for mitigating climate-related risks;
their processes for prioritising climate-related risks and how materiality determinations are made; and
how their processes for identifying, assessing, and managing climate-related risks are integrated into their overall risk management framework.
Metrics and targets recommendations - entities should disclose the metrics and targets they use to assess and manage climate-related risks by providing:
metrics on relevant climate-related risks associated with water, energy, land use, and waste management;
their internal carbon prices as well as climate-related opportunity metrics such as revenue from products and services designed for a lower-carbon economy;
their greenhouse gas (GHG) emissions; and
their climate-related targets such as lowering GHG emissions, water usage and energy usage.
When discussing these targets, organisations should also include the timeframe for these targets and the key performance indicators used to measure and assess progress.
Nature-related financial risk
What is nature-related financial risk?
A nature-related financial risk is the risk of loss of value, profits or revenue on a company's investment or asset that stems from a decline in natural capital, such as biodiversity loss or land degradation.
For example, land clearing and deforestation which leads to increased rates of biodiversity loss poses a significant risk for a wide range of organisations, including those in the tourism, agriculture and pharmaceutical industries.
In contrast, a climate-related financial risk describes the financial risk deriving from long-term global temperature increases, such as specific extreme weather events influenced by climate change
While nature-related financial risks are distinct from climate-related financial risks in a reporting sense, the two are commonly inter-related in complex feedback loops.  To continue with the above example, while biodiversity loss is typically considered to be a nature-related financial risk, climate change is one of the main drivers of biodiversity loss in Australia. Conversely, many causes of biodiversity loss, such as deforestation, are also associated with a reduction in the amount of carbon dioxide stored in the environment, resulting in more carbon dioxide in the atmosphere to exacerbate climate change.
What is the taskforce on nature-related financial disclosure (TNFD)?
The TNFD was publicly announced in September 2020 and was tasked with establishing a framework to guide nature-related financial disclosure by companies by 2022.  Thirty-four financial institutions from five continents have joined forces with the governments of UK, France, Peru and Switzerland, as well as the World Bank and the OECD, to create an Informal Working Group (IWG) to create this framework.
The TNFD aims to build awareness and capacity to reduce the negative impacts of the financial sector on nature and biodiversity. It aims to increase understanding of the dependencies and impacts that different business sectors of the economy have on nature's ecosystem services. It also aims to increase recognition within the financial sector, of new nature-positive investment and lending opportunities, as they emerge.
The IWG will be supported by a Technical Expert Group (TEG). The TEG will be made up of individuals with representative expertise and an overview of relevant sources for biodiversity data and tools for assessing nature-related investment risk.
What is the CISL Handbook?
Published in March 2021, the CISL Handbook explains the key concepts relating to nature-related financial risk and provides a framework for risk identification. The framework can be broken into four components:
the type of nature-related financial risks – physical risk, transition risk and liability risk;
the source of the above risks – such as a decline in air quality;
the impact of that risk on the company – such as a disruption of activities; and
the resultant financial risk – credit risk, market risk, liquidity risk and/or business risk.
The CISL Handbook was created in collaboration with financial institutions with the aim that individuals from financial institutions can begin to identify the nature-related risks faced by their portfolios, assets, operations and revenue.
Consequences of a failure to disclose nature-related financial risks
As for climate-related financial risks, there is no express legislative requirement for directors of Australian companies to report and disclose nature-related financial risks.  Also, in contrast to the regulatory guidance on climate-related risks, neither ASX nor ASIC has made any public statements specifically recognising nature-related financial risk as a subset of financial risk.
However, ASX's 4th edition of the Corporate Governance Principles and Recommendations (ASX Recommendations) states that a listed entity should disclose whether it has any material exposure to environmental risks and how it manages those risks.  The updated RG 247 also provides that an OFR should include a discussion of environmental risks where they could affect a company's achievement of its financial performance.  While primarily focused on climate-related financial risks, it is arguable that the requirement in RG 247 and the ASX Recommendations to discuss environmental risks is broad enough to encompass nature-related financial risks.
Directors' duties, climate-related financial risk and now nature-related financial risk: the writing is on the wall
The need for directors to approach climate-related financial risks with the same diligence as other financial risks is now clear and cannot be ignored. Doing so not only ensures the companies to which they are appointed are well prepared to adapt to the risks posed by climate change, but will also reduce their own exposure as directors to potential legal action. Following the establishment of the TNFD and publication of the CISL Handbook, we are likely to see increasing debate over whether a director's duties under sections 181-183 of the Corporations Act should extend to considering and disclosing the impact of nature-related financial risks on a company, as a subset of the financial risks they are already required to disclose.
DECARBONISING AUSTRALIA - SURVEY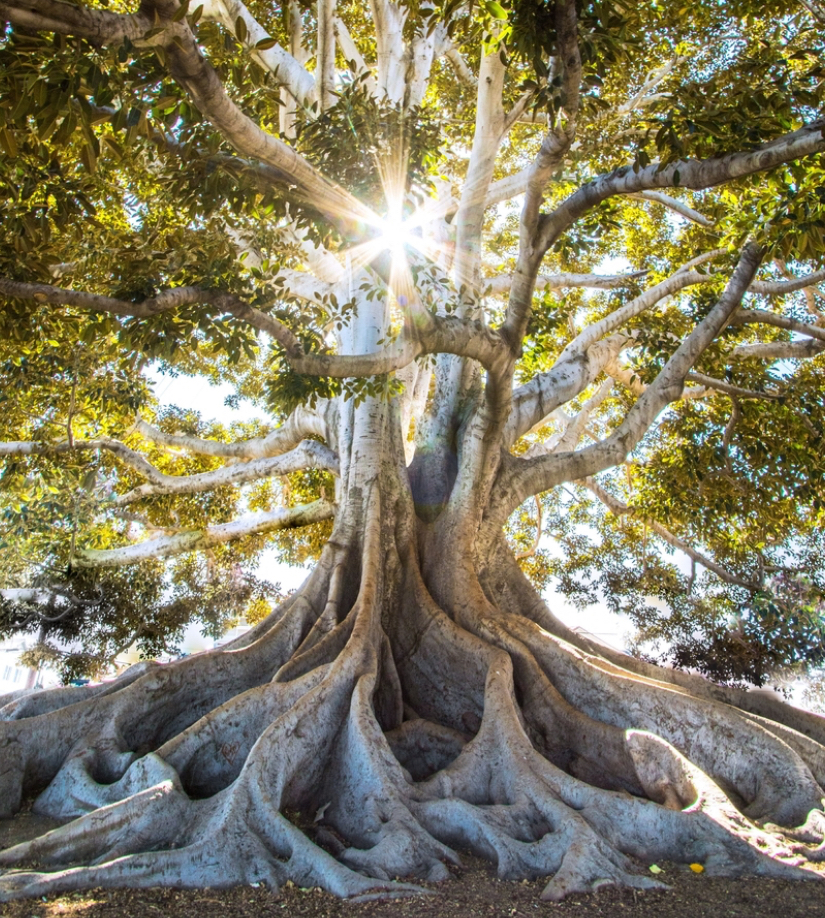 Subscribe to receive our latest articles and insights.