20/04/2020
Welcome to the seventh edition of Expert Adviser, published quarterly by G+T's Perth corporate advisory team and developed specifically for advisers active in the local market. 
Quarter In Review
Thanks to COVID-19, the third quarter of FY2020 will be written about in the history books as one of the most tumultuous ever for capital markets, as economies across the globe battle a simultaneous health and economic crisis. 
Volatility spiked in mid-March (the CBOE VIX or so-called "fear index" peaked at 82.7 on 16 March), triggering a savage drop in equity markets around the world – but also the largest one-day gain in the Dow Jones index ever recorded. Governments have responded swiftly, with approximately US$12 trillion in global stimulus announced so far (US$7 trillion in quantitative easing, US$4-5 trillion of fiscal stimulus), in advance of the real economy effects of the virus being felt.  
As they say, pressure makes diamonds and as managers get their heads around cash flow protection in many COVID-19 exposed industries, we expect to see green shoots for Australian M+A and an uptick in ECM activity.  How quickly this will materialise will depend on a number of factors, including the rate of cash burn, the relaxation of FIRB restrictions (see section 4 below), the speed at which international investment funds recover, resource prices and the ability of entities to access existing debt facilities and/or Government backed programmes.
Both ASIC and ASX have announced "emergency" relief in the form of relaxation of capital raising rules. We expect that institutional placements will continue to be preferred, accompanied by an ANREO or SPP supported by major shareholders. The underwriting in this market will continue to be challenging for the immediate future.
With the Australian dollar at all-time lows, Australian assets may be ever more attractive to foreign investors and in a surprising response, the Government announced significant changes to Australia's foreign investment regime. Australian superannuation funds could well be the victors of these times, though they may face liquidity issues of their own as a result of the Government's decision to let unemployed Australians tap their super.
These are unprecedented times but thankfully, with the spread of the coronavirus beginning to ease in Australia, attention can now begin to turn to the tricky task of restarting a hibernating economy – while at the same time protecting lives.  The big question now is the shape of the recovery – "V", "U" or "L"-shaped.
Recent Deals
Deal activity in the latter half of Q3 FY2020 has been impacted by COVID-19.  That said, our Corporate Advisory practice had a relatively robust quarter, with notable transactions for the team in this period including:
Goldsea takeover bid for Alto Metals
We are advising Goldsea Australia Mining Pty Limited in relation to its ~$25 million off-market takeover bid for Alto Metals Limited, owner of the Sandstone Gold Project. The privately owned Goldsea Group comprises a diversified group of companies with a focus on the mining, venture capital, real estate and civil engineering construction.
Otto Energy capital raising
We are advising Euroz Securities Limited as underwriter and lead manager to Otto Energy Ltd's $17.5 million capital raising, comprising an institutional placement and a partially underwritten accelerated entitlement offer. 
 
Sale of Gold Fields' Cardinal interest to Nordgold
We advised Gold Fields on the sale of its 16.4% interest in Cardinal Resources to Nordgold for approximately $37 million in advance of Nordgold's proposal to acquire Cardinal for approximately $227 million. 
Antipa Minerals farm-in and placement to Newcrest
We advised Antipa Minerals in respect of its $60 million exploration farm-in and joint venture agreements with Newcrest over its Paterson Province ground in WA and Newcrest's acquisition of a 9.9% strategic stake in Antipa by subscribing for ~$3.9 million.
BCI Minerals on its iron ore portfolio divestment
We are advising BCI Minerals on a series of arrangements with Mineral Resources Limited to further optimise and rationalise BCI's iron ore portfolio, including sale of the Buckland Project for consideration comprising cash payment of up to $20 million and amendments to the Iron Valley royalty arrangements and early payment of the Kumina Iron deferred consideration of $4 million.
Odin Metals placement and acquisition of the Monte Azul Zinc Project
We are advising Odin Metals Ltd on its $4.25 million placement and its exercise of an option to acquire 100% of the Monte Azul Zinc Project in Brazil from Vale S.A. 
Deal Mechanic
A selection of interesting developments and corporate finance transaction tips for advisers - all in two minutes or less. 
Issuers for underwriters and lead managers

Current circumstances raise a multitude of issues for underwriters to consider including:
underwriting agreements – allocation of risk between issuers and underwriters will be a key area of negotiation until such time as volatility falls and conditions normalise. Underwriters will need to carefully consider their 'deal-breakers';
extent of underwriting – underwriters may wish to consider partially underwriting an offer (e.g. an institutional component of an accelerated offer) as a risk minimisation strategy, and carefully analyse the counter party risk of sub-underwriters; and
fair and accurate bookbuild messaging – prior to the COVID-19 outbreak there was regulatory focus on bookbuild messaging and we expect scrutiny to increase;
due diligence – underwriters will need to ensure there is, to the extent possible, accurate due diligence around offers, in particular around how COVID-19 will impact an issuer's business; and
moratorium on further issues – underwriters will need to carefully consider whether longer moratoriums are suitable in the current market given entities may need to conduct consecutive raisings to meet their capital needs.
Considerations for underwriters are discussed further in our capital raising guide available here. 
Temporary Extra Placement Capacity 
ASX has temporarily lifted the 15% limit on placements in listing rule 7.1 to 25%, conditional on entities either making a follow-on pro rata entitlement offer or a follow-on offer to retail investors under an SPP, in each case at the same or a lower price than the placement price (additional conditions regarding the SPP are available in the link below).
This is a one-off measure. Once utilised, the Temporary Extra Placement Capacity cannot be ratified or replenished under listing rule 7.1 or 7.4.
Eligible entities that already have the extra 10% placement capacity under rule 7.1A will be able to elect to use their existing rule 7.1A capacity or the extra 10% placement capacity available under the Temporary Extra Placement Capacity, but not both.
This class waiver applies until 31 July 2020.
Relief from 5-day suspension limit for placements and low docs offers
ASIC has provided temporary relief to allow 'low doc' placements, rights issues and SPPs where a listed company has been suspended for a total of up to 10 days in the previous 12-month period. Entities will be able to rely on regulatory relief if:
They have been suspended for up to 10 days in the 12 months before the offer, and
They were not suspended for more than five days in the period commencing 12 months before the offer and ending 19 March 2020.
Relief has been granted by way of instrument and therefore entities do not need to make an individual application to ASIC.  ASIC's relief is temporary, but ASIC has noted it will give 30 days' notice of revocation of the relief. 
Non-renounceable rights issues greater that 1:1
ASX is temporarily permitting accelerated non-renounceable entitlement offers (ANREOs) and standard non-renounceable rights issues to be conducted with ratios greater than 1:1. ASX notes that listed entities are expected to choose a ratio for their non-renounceable entitlement offer that meets its capital raising needs and that is fair and reasonable in the circumstances.  This class waiver applies until 31 July 2020.
Back to back trading halts
ASX will permit back-to-back trading halts (i.e. 4 days in total) to consider and prepare for capital raisings only. Entities that wish to take advantage of back to back trading halts must make it clear in their trading halt request that two consecutive back-to-back halts are requested for the purpose of considering a capital raising.
Further details on ASIC and ASX's emergency reforms are available here.
Cross border developments
On 29 March 2020, the Treasurer announced temporary changes to Australia's foreign investment regime.  These are:
All monetary thresholds have been reduced to zero.  This includes the higher "treaty thresholds".
FIRB will be working with investors to extend statutory deadlines for up to six months.
In broad terms, this means that the acquisition by a foreign person of 20% or more of an interest in an Australian entity will need FIRB approval (regardless of value).  For acquisitions of interests in ASX listed "Australian land companies", foreign persons do not require FIRB approval if the acquisition is less than 10% of the company's securities and the foreign person does/will not influence or control the company.  Rules are slightly different for foreign government investors and applications relating to "sensitive sectors".
We note that the processing of applications in the "critical minerals" sector (which includes lithium) are also experiencing significant delays as the Government seeks to finalise its policy settings in this sector.
As more foreign investment proposals will now require FIRB approval, capital raisings may become more complex and time-consuming (in an already difficult capital raising environment).
Urgent applications will need to demonstrate the commercial basis for the urgency (for example, a critical restructuring or capital raising to avoid insolvency) and how the transaction will support Australian businesses and jobs.
Quarterly Publication Review
G+T's COVID-19 Hub
This knowledge hub collates important articles and legal advice on various aspects of COVID-19 and is regularly updated.
Our experts look at business impacts and provide information to navigate the current environment. Click here to access the hub.
Capital Raising in time of Coronavirus
Companies, directors, underwriters, investors and regulators will need to improvise and adapt in order to overcome the financial uncertainty ahead. In the age of COVID-19, listed entities should be prepared to raise capital and be able to move swiftly and decisively when required to do so.
Our essential guide for listed entities, boards, underwriters, investors and regulators is available here. 
Force majeure clauses - when can they be relied upon?
Parties to contracts will need to consider whether their arrangements are subject to force majeure clauses and if so, whether a party may seek relief in relation to its contractual obligations as a result of the COVID-19 pandemic.
Our article considering these issues in further detail can be accessed here.
G+T in the community
Rottnest Channel Swim
In lighter news, a team from the Perth office of Gilbert + Tobin participated in the Rottnest Channel Swim. 
Despite tricky conditions the team completed the crossing in 7 hours and 27 minutes, in the process raising over $6,000 for G+T client the Harry Perkins Institute of Medical Research.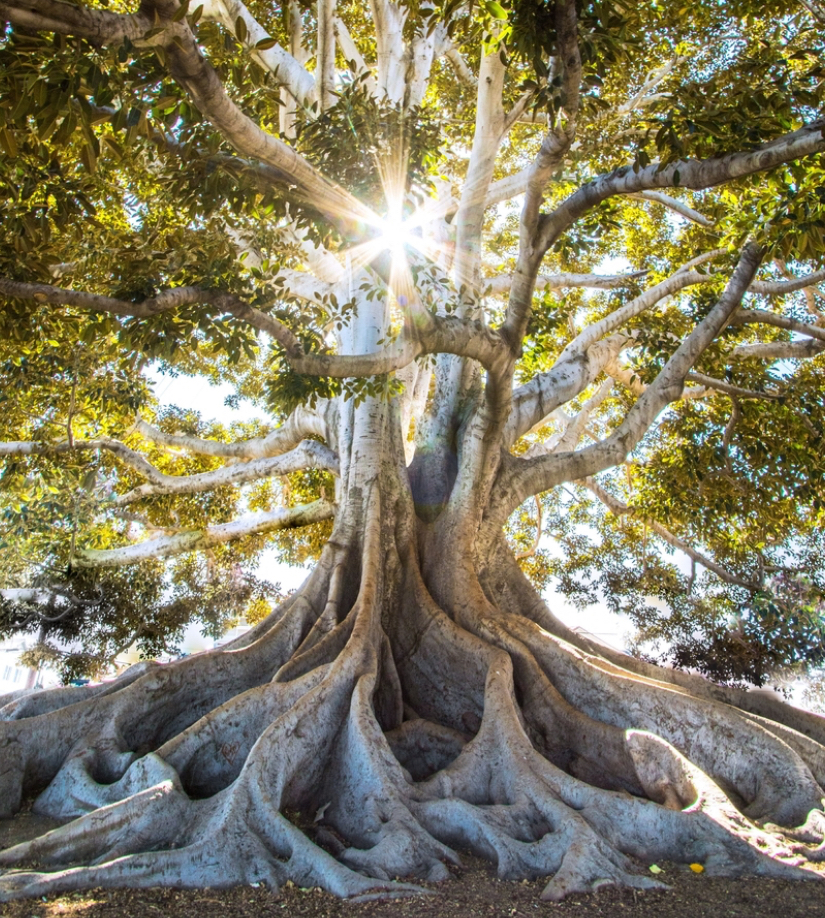 Subscribe to receive our latest articles and insights.