18/03/2021
What is "green" hydrogen?
In case we may have forgotten our high school science, hydrogen is the most abundant element in the Universe, occupying first spot in the Periodic Table.  On planet earth, it combines with other elements to form compounds – mainly water (which combines hydrogen and oxygen as H2O) but it is also a component of natural gas, coal and petroleum.
Currently, nearly all hydrogen comes from coal and gas through a process that emits carbon dioxide into the atmosphere – this is commonly referred to as "grey" hydrogen.  According to the International Energy Agency, the production of hydrogen globally by this method is responsible for about 830 million tonnes of carbon dioxide a year.
Can hydrogen be produced in an environmentally friendly way?  One alternative is to produce hydrogen from fossil fuels but combine this with carbon capture and storage technology (i.e. to trap the carbon dioxide before it enters the atmosphere and bury it underground). This is referred to as "blue" hydrogen.
However, for hydrogen to play a role in any transition to clean energy, it must be produced without creating any emissions.  The cleanest method is hydrogen generated by the use of renewable energy sources which do not create any emissions – this is referred to as "green" hydrogen. Hydrogen is made using an electrolyser to send an electric current through water to split the hydrogen molecules from the oxygen molecules.  When renewable energy (i.e. electricity generated by wind or solar) is used to power the electrolyser, the hydrogen so produced is emissions free – this is so called "green" hydrogen. 
As a way to store renewable energy, "green" hydrogen is not overly effective, losing between 50% and 20% of the power in the process depending on the electrolyser technology used. Battery technologies such as lithium-ion and vanadium flow offer better efficiencies but require more mineral demand.  Pumped hydro and other simpler technologies also have better efficiency than "green" hydrogen but require major engineering works to establish them. Notwithstanding these difficulties, there is a strong and growing global interest in "green" hydrogen and a number of companies are now turning their attention to this energy source.
Currently, less than 1% of hydrogen produced globally is "green" hydrogen according to an October 2020 Wall Street Journal article.  However, in the 9 months to December 2020, more than US150 billion worth of green hydrogen projects have been announced globally.  In total, more than 70 gigawatts of such projects are in development which could require US$240 billion of investment by 2040, the research firm Rystad Energy estimates.
What role can green hydrogen play in Australia?
As the push to zero-net emissions accelerates globally, electricity generation is shifting from fossil fuels to renewable sources such as wind and solar. The use of these sources to generate electricity is being supported by the construction of large-scale batteries (which can store renewable energy) and pumped hydro projects.  This shift is occurring in Australia as it is in other developed countries.
There are some sectors of the economy where replacement of fossil fuel by battery technology is a clear option and the preferred way forward – the transport sector in Australia is a good example of this.  Cars that run on petroleum are being replaced by cars which run on batteries charged by a low carbon power grid – this technology is being extended to buses – and can potentially extend to other transport modes such as trains and trams.
But there are a number of essential industries where the use of batteries is not possible – examples include the manufacture of steel, cement, glass or chemicals which use coal or gas either as a fuel to produce ultra-high heat or as a raw material. Another example is long haul transport modes such as aviation, shipping and long-haul trucking where battery technology cannot provide sufficient fuel for the distances involved.  The appeal of "green" hydrogen is that it has the potential to clean sectors that have proved difficult to decarbonise in the past.
For a shift to "green" hydrogen to occur, it must be produced for under US$1.5 per kilogram so as to make it competitive with coal, oil and gas.  The key input which has to fall to achieve that cost is the cost of renewable energy (i.e. wind and solar) and the costs of electrolysers (which are needed to split the hydrogen and oxygen comprised in water).  ARENA estimates that renewable energy costs would need to fall by around 50% and the cost of electrolysers by around 75% to meet that target in Australia.
Is the government in Australia interested?
Support to develop a world class "green" hydrogen industry in Australia is growing at both federal and state government levels.  The Federal Government in particular has articulated a clear strategy in relation to "green" hydrogen and substantial sums are now being committed for research and development initiatives.
In 2019, COAG's energy council endorsed a national hydrogen strategy that aimed to position Australia as a major global industry player and exporter of the fuel in its super-chilled liquefied form by 2030.  The National Hydrogen Strategy set out the initial actions needed to support this emerging industry.
Building on this strategy, the Federal Minister for Energy and Emissions Reduction, The Hon Angus Taylor MP released the First Low Emissions Technology Statement ("Low Emissions Statement") in September 2020.  This document is the first statement issued under the government's Technology Investment Roadmap.  The Low Emissions Statement articulates a vision for Australia to be recognised as a global low emissions technology leader. One of the stated strategic intents is to accelerate the development of new and emerging technologies in order to make them economically competitive with established technologies, unlocking new opportunities across the country.  In relation to "green" hydrogen, the Low Emissions Statement:
identifies "green" hydrogen as a priority low emissions technology of long-term strategic importance to the government and that Australia is well-placed to become a world leading hydrogen producer;
specifies, as one of the priority technology-stretch goals, a price for "green" hydrogen of under $2 per kilogram – at this price, "green" hydrogen becomes competitive in its applications (such as producing ammonia), as a transport fuel and for firming electricity; and
in terms of working with the private sector, states as an objective, the establishment of Australia's first regional hydrogen hub which will co-locate domestic hydrogen users with an export focus to create global hydrogen supply chain linkages.
The Low Emissions Statement notes that the government's new $1.9 billion investment package in new technologies includes new commitments that will support hydrogen. These include:
$1.6 billion in new funding for ARENA;
A $74.5 million Future Fuels package; and
$70.2 million to activate regional hydrogen export hubs.
The federal government sees a future "green" hydrogen industry in Australia as generating over 8,000 new jobs and $11 billion a year in GDP by 2050.  Thirteen technology "clusters" will be set up around Australia to help smaller companies gain a foothold in the rapidly emerging hydrogen sector and build up national expertise in an area awash with international initiatives to support the development of the clean fuel.  The federal government has also entered into a series of partnerships with Germany (to develop a hydrogen supply chain), South Korea and Japan to explore the possibility of future hydrogen exports.  Its investment plan is "technology neutral" which means that public funding is available both to "green" and "blue" hydrogen projects which has attracted some industry criticism. 
At a state level:
Tasmania
In early February this year, the Bell Bay cluster (Bell Bay Advanced Manufacturing Zone or BBAMZ) in Tasmania was successful in receiving $200,000 from the Commonwealth funded National Energy Resources Australia and the Tasmanian government for research into the latest "green" hydrogen technology.  BBAMZ was one of 13 clusters to share in funding as part of the National Hydrogen Supply Strategy – the only one in Tasmania.  Bell Bay has access to water resources and renewable energy;
NSW
The Electricity Infrastructure Investment Act 2020 (NSW) effects an amendment to the Energy and Utilities Administration Act 1987 (NSW) to require the Climate Change Fund (established under that Act) to spend $50 million between 2021 and 2030 to develop the "green" hydrogen sector in NSW including the production of hydrogen energy using renewable energy and the supply, use and export of hydrogen energy produced using renewable energy. 

Most recently, the NSW Government announced that it will spend $750 million to help reduce the state's industrial emissions by investing in "green" hydrogen production supporting the shift to low emissions manufacturing and funding new clean technology research. The New Zero Industry and Innovation Program was launched on 15 March 2021 by NSW Environment and Energy Minister, Matt Kean MP.  The funding will be provided over the next 10 years and will target the state's emitters, which represent a substantial proportion of the state's greenhouse gas emissions and who are a major consumer of fossil fuels.  The program will direct $380 million to support existing industries develop low emissions technologies, $175 million to set up low carbon industries such as "green" hydrogen and $195 million to research and develop new clean technologies;
South Australia
It was recently announced that global engineering group Worley has signed a contract with fledgling firm Hydrogen Utility (H2U) to design its $240 million electrolysis plant and ammonia production facility.  The Eyre Peninsula Gateway Project in South Australia will be built in two stages.  In the demonstration phase, the 75 MW electrolyser is expected to commence production of green hydrogen and ammonia in the first quarter of 2023.  If the technology is considered viable, the project will later expand to the export stage with an industrial-scale facility ramping up to a 1.5 GW electrolysis plant with an ammonia synthesis plant. The project is backed by $12.2 million dollars of grants and loans from the Australian government's Renewable Technology Fund;
Victoria
In its last budget, the government pledged $108 million to the emerging renewable hydrogen industry.  In recent developments, Port Anthony Renewables has signed a third binding joint venture agreement to build a hydrogen export facility at Port Anthony in Victoria. The group has signed on with GrapheneX Pty Ltd, which is leading the Victorian government-backed Clayton Hydrogen Cluster, after deals with Pure Hydrogen and Patriot Hydrogen to build two separate hydrogen production facilities at Port Anthony;
Western Australia
Horizon Energy, owned by the WA Government, plans to use solar and renewables hydrogen to generate 526 megawatt hours a year of green electricity, enough to power 100 homes; and
Queensland
The Queensland government will trial 5 Hyundai Nexos hydrogen fuel-cell vehicles powered by home grown "green" hydrogen.
 "Green" hydrogen seems to be attracting the most attention from the private sector with several developments currently mooted across various Australian states. In terms of latest developments:
the Australian red meat and livestock industry has committed to achieving carbon neutral status by 2030 while the National Farmers Federation wants farm energy sources to be 50% renewable by 2030 and for agriculture to be trending towards carbon neutral by the same year. These bodies are strong supporters of the push to develop "green" hydrogen as it is seen as a replacement for diesel fuel given "green" hydrogen produces zero greenhouse gases;
the Tasmanian government has reportedly struck an agreement with Woodside Petroleum to support its application to ARENA for funding of a "green" hydrogen demonstration production plant (H2TAS) at Bell Bay targeting hydrogen for the transport sector. The H2TAS project will be powered by 10 megawatts of renewable energy and will produce 4.5 tonnes of hydrogen a day – the project has now been shortlisted for funding by AREA (out of the $70 million committed by the federal government as noted above). Woodside is also reportedly working with TasGas to explore blending hydrogen in Tasmania's gas pipeline network;
Blue Energy is proceeding with the Arrowsmith Hydrogen Project, north of Perth, powered largely from on-site solar power;
in NSW gas pipeline company, Jemena, says that its $15 million Western Sydney Green Gas Project will generate enough hydrogen to meet the energy needs of about 250 homes and businesses from mid-2021 and under a deal with Hyundai could supply hydrogen to fuel its NSW vehicle fleet;
a NSW based company, Elvin Renewables, has announced the manufacture of scalable electrolysers which will put the ability to make hydrogen fuel into the hands of farmers and rural businesses;
Origin Energy is proposing a "green" hydrogen production plant at Bell Bay in Tasmania for "green" ammonia exports in one project and in another, is planning an electrolyser in Townsville for "green" energy for export and local industry supply in partnership with Japan's Kawasaki Heavy Industries;
in WA's Pilbara region, a consortium is planning the Asian Renewable Energy Hub to produce "green" hydrogen and export "green" ammonia on a large scale. Copenhagen Infrastructure Partners has launched a partnership with Hydrogen Renewables Australia to develop a 500-megawatt project in Murchison, WA;
Woodside Petroleum also has the Badgingarra Renewable Hydrogen Project in WA's wheat belt which will produce "green" hydrogen for transport and industrial applications;
Fortescue Metals Group (FMG) is considering an investment decision on whether to proceed with a 250 MW "green" hydrogen and ammonia production plant to be located at Bell Bay in Tasmania.   Dr Andrew Forrest has also stated recently that he is interested in building a gas and hydrogen fuelled power station at Port Kembla to supply Sydney and NSW industries and households with affordable, green energy, and that work will commence as soon as  approvals are obtained from the Federal and NSW state governments.  According to press reports, the $1 billion power station would be developed and funded by Squadron Energy, Dr Forrest's privately-owned company.  The power station would sit next to an import terminal Squadron Energy is currently building that will have capacity to handle LNG and green hydrogen exports. The power station plan is closely aligned with the push by FMG to add "green" hydrogen production to its iron ore operations. FMG has expressed confidence that technology is advancing quickly enough to clear the way for large-scale "green" hydrogen production and transport within the next few years – it foresees first "green" hydrogen production in 2023 with the Port Kembla import terminal being one of the first customers; and
the Japanese have invested in a hydrogen liquefaction plant in the LaTrobe Valley in Victoria.
The challenges in the green hydrogen industry
There is a global race for nations to position themselves as major players in the "green" hydrogen industry.
The European Union said in a 2020 report that clean hydrogen power is "essential" to reaching its goal of carbon neutrality by 2050.  Germany has a Euro 9 billion hydrogen strategy, France has committed Euro 7 billion and the Netherlands is converting its LNG ports and facilities to cater for "green" hydrogen.
As far as Australia is concerned, in a recent report, ratings agency S&P said that Australia's hydrogen exports would have to be in liquefied form – this requires special purpose-built vessels and the retooling of ports and potentially pipelines.
"Building a liquefied hydrogen chain will likely take a long time and may not be realistic given the onerous start up costs for hydrogen versus converting cheap gas into [LNG]", the report says. "Scaling-up hydrogen production seems to be a long shot."
Other commentators have noted that Australia will need to build renewable energy supplies, hydrogen production facilities, export facilities, ports, ships, import facilities and logistics facilities to get the product to the countries where the demand exists and have pointed out that building a big supply chain takes time (for example, in LNG it took decades).  Investors will want to see an investment in the supporting infrastructure before committing to invest in the development of "green" hydrogen production plants.
Some commentators see the sector as being on the verge of its critical moment – some think that Australia can grow clusters (like Bell Bay) and hubs quickly if government gets involved but that Australia will first have to develop a solid domestic market before it can develop an export market. Others point out that to export hydrogen, there must be skills developed locally and an impeccable safety record – hence development of a domestic market will help to build an industry that is vertically ready to export.
Overview of global developments into hydrogen 
Globally, a number of countries are embracing the "green" hydrogen opportunities.  A snapshot of the global position is set out below:
Chile
Chile is expected to become a key global producer of "green" hydrogen over the next 10 years with large-scale development of several gigawatts of electrolysis production set to ramp up through 2025.  The Chilean Government released its National Green Hydrogen Strategy in November 2020 articulating its strong ambition to be become a key producer globally – its ambitions are supported by its robust wind and solar renewables growth outlook which will see the non-hydro renewables sector become responsible for the largest share of the country's generation mix by 2029. In this regard, the country has the highest solar irradiation levels in the world in the Atacama desert in the north and the Patagonia region in the south contains highly suitable wind speeds.  The large renewables capacity in these regions, together with the expectation that costs for both renewables' developments and electrolysis technology in that country will continue to fall over the next decade support the view that Chile will be able to produce "green" hydrogen gas that is cost competitive or even cheaper than other markets around the globe. Companies involved in pilot projects include the State owned Enap together with Porsche, Enel Green Power, Siemens Energy and ExxonMobil and Sinopec Engineering.
Scotland
Scotland will generate enough power from "green" hydrogen to heat 1.8 million homes by 2030 and add up to GBP 25 million to the economy as part of a strategy to become carbon neutral by 2045.  The Scottish Government will invest GBP100 million over the next 5 years into the expanding hydrogen sector in a bid to enable the country to become a key player in the clean hydrogen industry.  In recent developments, "green" hydrogen could be used to power heavy machinery at the Port of Nigg offshore wind farm fabricators after a partnership between Scottish Power and Global Energy Group was announced in February this year. The initiative will see the use of "green" hydrogen being investigated, including for high temperature processes at the producer of Scotland's biggest offshore wind farms.  This follows Scottish Power launching a "green" hydrogen business in December 2020.  Hydrogen is being tested in a new fleet of double-decker buses in Aberdeen and a Scottish Enterprise project to develop hydrogen powered trains. In Fife, energy firm SGN is hoping to build the world's first 100% "green" hydrogen network.
Oman
DEME Concessions, a Belgium based dredging, environmental and marine engineering group and OQ Alternative Energy, the green energy unit of Oman's integrated energy firm, OQ announced in December 2020 the start of a joint project to develop a world leading, "green" hydrogen plant in the Special Economic Zone at Duqm. This zone provides a strategic and competitive location to develop large-scale "green" hydrogen projects, given its centrality to global trade, the favourable wind and solar resources, the existing large port facilities and the proximity to a booming industrial zone. The objective is to place Duqm as the hub in the hydrogen value chain.
China
In January this year, it was announced that fossil fuel energy giant China Petrochemical Corporation (Sinopec Group) has sought to join with four of the nation's biggest solar energy players to wok on "green" hydrogen projects to help China achieve carbon neutrality. The objective is to become the nation's largest hydrogen energy supplier. Sinopec is investing in the whole supply chain, spanning hydrogen production, fuel cell manufacturing and refuelling stations.
Canada
Ottowa has released a hydrogen strategy to achieve a "green" hydrogen economy by 2050.  However, critics have noted that the strategy is short on detail as to how this will be achieved.
Philippines
The Department of Energy in the Philippines has entered into a MOU with Australian based research and development firm, Star Scientific Limited, to look into the potential of "green" hydrogen in the Philippines' energy portfolio. Star Scientific is known for its breakthrough technology dubbed Hydrogen Energy Release Optimizer (Hero) which coverts hydrogen into heat without combustion.  The MOU has been signed with the support of the federal government.
South Africa, India, Germany, Italy, the United Kingdom and the United States
Various "green" hydrogen projects are underway in these countries with different private sector companies and government agencies – in a number of cases, the countries or states involved are focused on developing green energy hubs and using "green" hydrogen to decarbonise energy intensive industries and sectors (including local public transport, steel production and freight transport and logistics).
DECARBONISING AUSTRALIA - SURVEY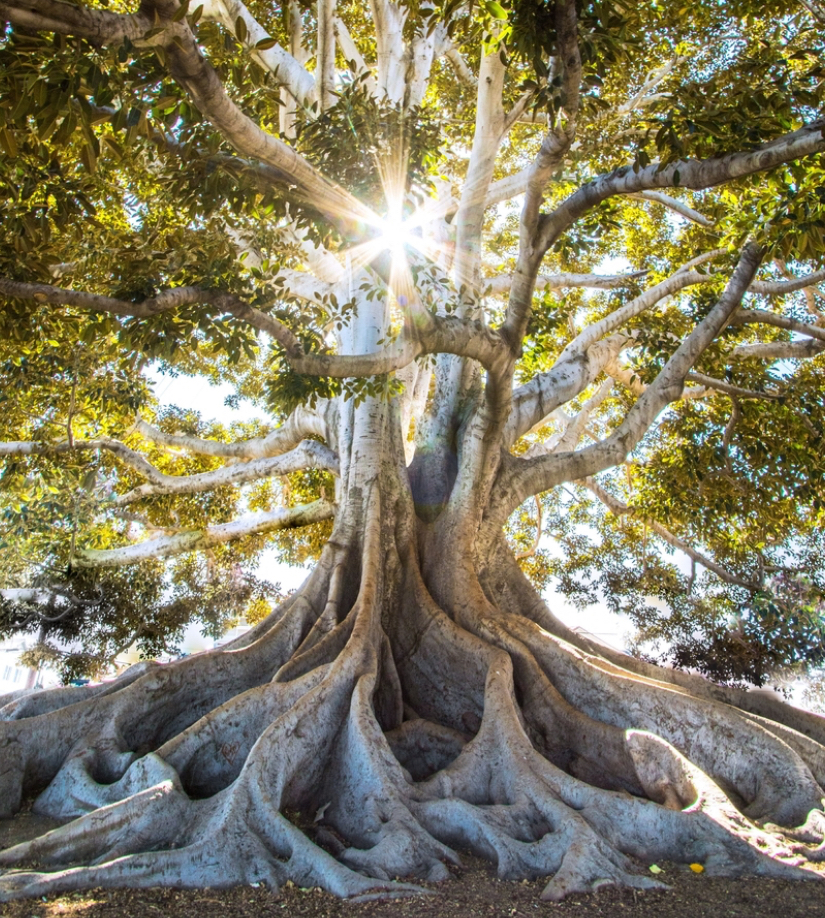 Subscribe to receive our latest articles and insights.