24/05/2022
The election of a Labor government (whether majority or minority) is likely to herald a suite of changes to Australia's climate change laws and policies and significant investment in renewable energy and the energy transition. Labor will be seeking to implement its Powering Australia plan, but may be required to go further and faster in terms of ambition and transition, given the likely influence of the Greens and Independents on the cross-bench in both the House of Representatives and the Senate.
Below we provide an overview of the key policy positions included in the Powering Australia plan and provide our analysis on how negotiating its implementation may impact upon business.
Emission Reduction Targets
Following last year's bipartisan announcement committing Australia to net zero by 2050, Labor has committed to enhance Australia's medium term climate ambition with a target of achieving emissions reductions of 43% on 2005 levels by 2030, with net zero in the Australian Public Service (excluding security agencies) by 2030.  These targets are below those proposed by the Greens, who are pressing for emissions reductions of 75% on 2005 levels by 2030 and net zero by 2035 and a number of the 'Teal' Independents who have campaigned on at least 50% and in some cases 60% emissions reductions by 2030.  
Labor will look to legislate its mid-term target, if possible. This raises the question of what other elements might be included in a Climate Change Bill. In 2021, Zali Steggall introduced a private member's bill the Climate Change (National Framework for Adaptation and Mitigation) Bill (Steggall Climate Bill) which provided a framework for legislating climate change targets and emissions budgets, based on independent advice from a new Climate Change Commission. The framework proposed in the Steggall Climate Bill was based upon similar approaches adopted in the UK and Victoria, with a clear identification of guiding principles for decision making, informed by periodic climate change risk assessment. A number of the Teal Independents have expressed their support for the Climate Bill, which may be reintroduced by Ms Steggall again this year. We would expect Labor would seek to bring forward its own legislation as part of a wider package addressing other measures outlined below, but elements of the Steggall Climate Bill may be influential in shaping that position.
Safeguard Mechanism
The Safeguard Mechanism established under the National Greenhouse and Energy Reporting Act 2007 (Cth) (NGER Act) had sought to regulate the direct / scope 1 GHG emissions of approximately 210 large greenhouse gas (GHG) emitting facilities. The Mechanism operates by setting a baseline for each facility (originally linked to historical reported emissions but more recently transitioned to reflect prescribed production variables and default emissions intensities) and requiring the facility to keep GHG emissions within that baseline number. If the baseline number is exceeded, the facility is required to surrender Australian Carbon Credit Units (ACCUs).
The Safeguard Mechanism has been criticised in that, because of the relatively generous levels that baselines are set at, it does not incentivise emissions reductions or otherwise provide carbon pricing signals to high emitting industries. Labor has indicated that it will adopt the Business Council of Australia's (BCA) recommendation that 'emission baselines be reduced predictably and gradually over time'. To do so, Labor will ask the Department of Industry, Science, Energy & Resources (DISER) and the Clean Energy Regulator (CER) to determine revised baselines for each facility in close consultation with industry. Of note, it is not proposed that the threshold for the application of the Safeguard Mechanism, currently set at 100,000 t CO2-e direct emissions will be altered, which would mean that no additional facilities would be covered.
The baseline setting process will be challenging as facilities in different sectors need to manage a range of factors which impact upon their GHG emissions and the ability to decarbonise without significant changes to operations and/or capital investment. Applying a 'one size fits all' approach is unlikely to work and DISER/CER will need to sensitively negotiate the variances within and between facilities.
In reviewing and setting new baselines for facilities, consideration will also need to be given to those industries that are energy-intensive and trade-exposed (EITE). Historically, concessions have been given to sectors such as steel, aluminium, cement, glass and natural gas to manage the constraints they face in passing through carbon costs. However, the likely introduction of carbon border adjustment measures (CBAM) in Europe and other developed economies, may impact upon the scope to push for EITE protections domestically.
In 2020, the Report of the Expert Panel examining additional sources of low cost abatement (King Report) recommended the piloting of a new 'below-baseline crediting arrangement' that would provide credits to facilities who reduce their emissions below their Safeguard baselines by undertaking 'transformative' abatement projects. DISER released a consultation paper on the proposed crediting approach in August 2021, (see our previous analysis here - Australia's proposed Safeguard Crediting Mechanism: An incentive for emissions reduction) but updated details following that consultation are yet to be released. Labor has indicated its general support to include tradeable credits for companies that stay below their baselines. However, we expect further consideration to be given to how a safeguard crediting mechanism would operate with the existing Emissions Reduction Fund (ERF).
Emissions Reduction Fund
Over the past 9 years, the ERF has operated as the main scheme to incentivise emissions abatement and sequestration in Australia. Underpinned by the Carbon Credits (Carbon Farming Initiative) Act 2011 (Cth) (CFI Act), the ERF has operated primarily as a purchasing fund to procure ACCUs by the Commonwealth, but in the past 12-18 months has also seen an increase in purchases by companies looking to retire ACCUs against their own corporate emission reduction targets.
The integrity of the ERF has been the subject of close scrutiny this year, with the former Chair of the Emission Reduction Assurance committee (ERAC) and the Australia Institute raising concerns about the validity of abatement generated by certain methodologies and the governance role played by the CER. Wider concerns have also been raised by industry participants about the decision of the CER to allow for the exiting of fixed price contracts, a move which saw the ACCU price fall significantly in March 2022.
Responding to these concerns about the integrity of the ERF, Labor has committed to 'undertake a short review into ACCUs to ensure their integrity, consistency with agricultural and other objectives, and contribution to environmental, economic and other benefits like biodiversity'. The Greens have also referred concerns about the ERF to the Auditor General. Given the importance of providing stability and certainty for the carbon market, we would anticipate an ERF Review to be initiated fairly quickly, with terms of reference that will likely look at governance arrangements for the ERF and processes related to method development. Depending upon the outcomes of such a review, we could see some structural change to the administration of the CFI Act.
There does, however, remain bipartisan support for a domestic offsets scheme underpinned by the CFI Act and Labor has indicated that it will continue to purchase ACCUs through its new Powering the Regions Fund (see below). If more ambitious 2030 emission reduction targets are legislated, and the Safeguard Mechanism baselines tightened, we would anticipate increased demand for ACCUs for both compliance and voluntary purposes.
A particular focus of new project development will, we expect, be linked to projects that deliver multiple co-benefits in terms of resilience and biodiversity and also those projects that support the deployment of new technologies. In the regard, we note that some Teal Independents have called for an expansion of agricultural methodologies for the ERF to further support low emissions agricultural practices and technologies and the establishment of a 'Commonwealth Sequestration Scheme' offering concessional loans and grants to landowners to support the roll out of native species plantings.
Climate Risk Disclosure
There has been much discussion amongst corporate Australia about the expectations of regulators such as ASIC and APRA with respect to climate-related risk disclosure. Whilst both regulators have provided guidance on reporting and disclosure, the application of frameworks such as the recommendations of the Taskforce on Climate-related Financial Disclosures (TCFD) remains voluntary.  With a number of countries introducing mandatory climate-related risk disclosure, aligned with TCFD, such as the EU, UK, New Zealand, Singapore and Hong Kong – and the US poised to follow suit with a recent proposal from the SEC (see our article - The effect of the SEC's proposed climate-related disclosures on Australian companies), not to mention the International Sustainability Standards Board (ISSB) developing a global baseline of climate and sustainability disclosure standards, it is likely this will be a key area of policy development this year.
Labour has stated that it will 'take a whole of government approach to climate risk disclosure in the public sector, as well as working with regulatory agencies, businesses, unions and investor groups to ensure climate risk disclosure and management are at the centre of the modernisation of the economy.' This type of approach aligns with the position advocated for in the Steggall Climate Bill. We note the Greens have also proposed a transition to mandatory climate risk reporting for ASX300 companies, heavily exposed companies, large private companies, super funds, banks, insurers and multinationals operating in Australia from 2021-22 onwards. Whilst that timeframe is unlikely to be met, mandatory reporting may well form a part of disclosure regimes in the near term. Some of the key issues that will be open for discussion are, the extent to which disclosures may extend to value chain / scope 3 emissions, and whether safe harbour provisions may apply in respect of those disclosures (as proposed by the SEC in the US).
Renewable Energy
Labor has proposed significant investment into new renewable energy projects and technologies. Labor will be looking to invest $20 billion for the upgrade of the electricity grid so it can handle more renewable power through a new 'Rewiring the Nation Corporation' (RNC). The objective of RNC would be to provide a centrally coordinated process and low-cost financing for new electricity infrastructure – enabling the construction of high voltage infrastructure to be brought forward, for example in support of renewable energy zones. With the proposed unlocking of infrastructure, Labor has modelled that the Powering Australia plan would achieve 82% renewable energy penetration in the National Energy Market by 2030 (up from 68% under business as usual). This level of investment will be significant for industry, enabling a number of major transmission and interconnector projects off the ground, along with associated generation projects.
Other funding announcements for renewable energy made during the campaign included up to $3 billion from the National Reconstruction Fund to support renewables manufacturing and the deployment of low-emissions technologies and co-investment of up to $100 million for 85 solar banks and the installation of 400 community batteries across Australia. This investment is coupled with funding for apprenticeships and skills programs to assist with a transitioning workforce.
The Labor renewable energy policy is broadly consistent with that advocated for by the Greens and Independents, although not unexpectedly the Greens are seeking a more rapid transition to 100% renewable energy.
Where policy positions diverge is in respect of the continued role of fossil fuels during the transition. Labor has been silent on future coal and gas development, whereas the Greens and some Independents are calling for an immediate ban the construction of new coal and gas infrastructure; the phase out of mining, burning and export of thermal coal by 2030 and the removal of subsidies to coal, oil and gas corporations. These issues will remain vexed, particularly in States such as Queensland and Western Australia, where a number of large-scale coal and gas projects are in the pipeline.
Powering the Regions and the National Reconstruction Fund
In addition to the RNC, Labor has proposed the repurposing and establishment of two new funds. The Powering the Regions Fund (PRF) is intended to deploy uncommitted funding from the ERF, with a focus on regional development. The PRF would provide grant funding and would continue to purchase ACCUs. However, it is intended that the PRF be expanded to focus on an additional three priorities:
supporting industry with its decarbonisation priorities;
the development of new clean energy industries, such as green hydrogen production and export; and
workforce development.
Noting some of the existing challenges with the ERF (described above), if the Federal government steps back from purchasing ACCUs over time, carbon project developers will need to see clear demand signals from other sources (either corporate or linked to compliance regimes) in order to continue to invest in project development. In addition to the proposed changes to the Safeguard Mechanism, it may well be the State and Territory governments that drive demand for ACCUs, particularly if offsetting requirements are introduced by their environmental regulators in connection with new large emitting projects.
Labor has also proposed the establishment of a $15 billion National Reconstruction Fund (NRF) to be modelled on the Clean Energy Finance Corporation (CEFC). The NRF would provide investment through a combination of loans, equity, co-investment and guarantees – with a view to achieve a return on borrowing costs and a positive underlying cash impact. The NRF is intended to drive investment into Australia's industrial base across a range of sectors, promoting resilience for the economy. With respect to energy, Labor has committed to deploy up to $3 billion of the NRF on clean and green technologies such as green metals, hydrogen electrolysers and fuel switching, clean energy component manufacturing and agricultural methane reduction.   
The CEFC has been very successful in supporting investment in a range of renewable energy, energy efficiency and green hydrogen projects. Adopting a similar model for the NRF has the potential to leverage significant private sector investment into priority areas of energy transition and technology development.
EVs / Transport
Electric vehicles were prominent during the election campaign and form a key part of Labor's Powering Australia plan. Labor has indicated that it will develop a National Electric Vehicle Strategy. That strategy will encourage Australian manufacturing of electric car components (especially batteries); maximise EV charging infrastructure; and electrify 75% of the Commonwealth's fleet by 2025. Labor will also look at removing inefficient taxes from low-emissions vehicles to lower EV costs. These policies are broadly in line with proposals from the Greens and Independents, however, the Greens are also seeking to end the sale of new petrol and diesel cars from 2030 and have offered more prescription in respect to the tax rebates and incentives required to achieve higher penetration of EVs by 2030.
Adaptation and Resilience
A critical component of climate change policy is building resilience and planning for adaptation – both for communities and vulnerable ecosystems. Following years of unprecedented bushfires and flooding, it is imperative that sound decisions are taken to develop infrastructure that can withstand the climate related risks of the future, building upon recommendations of recent Royal Commissions and Inquiries at both the federal and State levels.
Labor has committed to conduct a climate change and security risk assessment which we anticipate would involve a full review of the vulnerability of Commonwealth assets, as well as risks to the economy more generally flowing from physical climate change risk. Labor will also implement a Disaster Readiness Plan that will provide $200 million per year on disaster prevention and resilience with a view to fully funding disaster recovery costs.
The introduction of a climate change and security risk assessment is not dissimilar to the process proposed in the Steggall Climate Bill. However, the Climate Bill also proposes that a national adaptation plan be developed specifically in response to that assessment.
Australia has prepared a National Climate Resilience and Adaptation Strategy 2021-2025, consistent with its obligations under the Paris Agreement. That strategy speaks to collaboration with different levels of government and communities in respect to improved climate information, with examples of adaptation measures being implemented. It also contemplates national level climate risk assessment. Providing sufficient resources to undertake this type of assessment and evaluation, as well as developing resources that can be accessed by the general public, will be an important part of Australia's climate response.
International collaboration
Taking steps to increase Australia's climate ambition will change the dynamic for Australia's international relationships, in particular in the Pacific region, where the country has long been held out as a laggard on climate action. The Australian government has been quietly progressing areas for regional climate change collaboration, including providing capacity building and support to improve adaptation and resilience among Pacific countries, and more recently on carbon markets, with the launch of the Indo-Pacific Carbon Offset Scheme (IPCOS). We would expect these areas to collaboration to grow under a Labor government. There has also been talk of Australia offering to host the climate change negotiations when they are next held in the Asia-Pacific region in 2024 (COP29). Based on the initiatives driven by other COP Presidencies such as Fiji and the UK, the international attention drawn from hosting such an event could provide opportunities for significantly enhanced climate action and innovation for both governments and the private sector.
DECARBONISING AUSTRALIA - SURVEY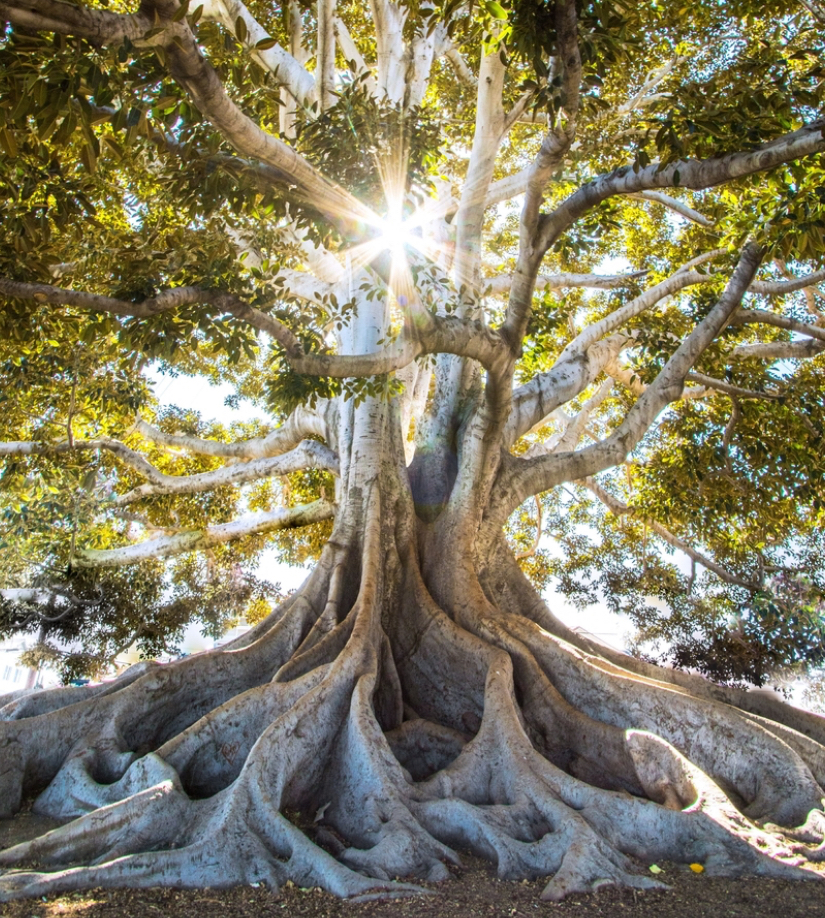 Subscribe to receive our latest articles and insights.