04/03/2021
Like many developed countries, Australia is faced with the challenge of how to dispose of its household waste. Whilst the separation of garbage into different categories to aid recycling, through the "three bin" system adopted by a number of local councils, has gained some momentum, it is only a drop in the ocean in terms of a solution when considering the volume of rubbish which still finds its way into landfill in Australia.
There is growing interest in Australia in the use of technology to convert waste into energy supported by initiatives and policies at both the federal level and in a number of states and territories.  The expectation is that this industry will continue to grow in Australia and that new investment will be attracted into the development of this energy source provided sustainability and environmental concerns can be addressed.
Generally speaking, EfW technology combusts waste at extremely high temperatures to generate steam which is then used to produce electricity – the process can also produce other usable industrial by-products.  The process is widely recognised for reducing greenhouse gases by eliminating methane emissions from landfill.
Globally:
 EfW technology is used in a number of European countries (including France, Germany, Switzerland and the United Kingdom) and in Japan in Singapore where landfill sites are limited; the US has more than 71 EfW facilities; a number of EfW plants are being developed in India; the Philippines government is reportedly considering allowing the use of EfW technologies to help solve the country's perennial garbage problem; and Ghana has established the Hybrid Waste to Energy as a Solution of Ghana Project, the objective of which is to develop tailor-made solutions to tackle the problem of waste and power management in Ghana by converting waste into usable energy; and
at least one overseas company, Waste Knot Energy, an innovative fuel manufacturer is producing pellets from dry waste.  The pellets are a sustainable alternative to fossil fuels and ideal for high-energy use industries, such as producers of cement, steel, energy and bricks.  They are manufactured from commercial and industrial waste such as wood, paper, card and non-chlorinated plastics and reduce the waste going into landfill or ending up in oceans. The pellets are cheaper than traditional fuels such as coal or coke and have a high energy content – they are also relatively clean to burn, reducing carbon emissions.
What investment has occurred to date in EfW projects in Australia?
There has been limited investment to date in this industry in Australia and the sector is in its early stages of development.
BY way of snapshot:
Kwinana EfW project: An Energy from Waste (EfW) facility is currently being constructed at Kwinana in Western Australia and is expected to be operating by 2022.  The new plant, the first of its kind in Australia, will be able to process 400,000 tonnes of domestic "red bin" and commercial and industrial residual waste a year and convert it into 36MW of electricity (enough to power 50,000 homes).  The Kwinana plant has secured long-term supply contracts for most of its waste requirements from the Rivers Regional Council and the City of Kwinana. The Kwinana plant will use technology that already has a strong track record in Europe and meets strict environmental requirements.  The thermally-treated waste heats water into steam to produce electricity, with metals recovered for recycling and other by-product materials suitable for reuse in the construction industry. The Avertas Energy Kwinana plant is a co-development between Macquarie Capital and Phoenix Energy and is owned by Macquarie Capital and Dutch Infrastructure Fund.
East Rockingham EfW project: The East Rockingham EfW project (ERWtE), south of Perth in WA, is currently under construction and, when completed, will deliver a cost-effective waste treatment solution. The facility will generate 29MW of renewable baseload electricity for the South West Interconnected System - enough to power more than 36,000 homes. ERWtE has entered into a power purchase agreement with Talison Lithium Australia for 25MW of its generating capacity.  It has also secured long-term supply contracts for a significant portion of its waste from the Eastern Metropolitan Regional Council and the City of Cockburn.  It will achieve a 96% diversion of residual waste from landfill.  Importantly, ERWtE is the first of its kind in Australia to use "waste-arising" contracts, giving councils the ability to continue to pursue waste reduction targets with waste supply commitments to the ERWtE. This type of innovative contractual framework will help support WA's Waste Avoidance and Resource Recovery Strategy 2030. Hitachi Zoesen Inova (HZI), a global leader in waste to energy is the EPC Contractor – the plant will be HZI's first in Australia. The ERWtE will use proprietary moving grate combustion technology supplied by HZI. The project will adhere to EU Industrial Emissions Limits set by the WA Environment Protection Agency – these are amongst the most stringent standards in the world.  Emissions where possible will be monitored on a continuous basis and others will be sampled on a periodic basis.
Western Sydney EfW project: In November 2020, Cleanaway Waste Management Limited (Cleanaway) announced its Western Sydney EfW project.  The Western Sydney Energy from Waste project is being developed in partnership with Macquarie Capital (which has invested $1.8 billion in similar projects worldwide).  There is scope for Cleanaway to develop similar facilities in Melbourne and Brisbane. The pollutants emitted from the project is expected to be below the limits set by NSW and at the low point of the best available technology.  The plant is expected to be completed in 2024/2025 and is supported by the number of Western Sydney municipal contracts up for renewal in 2024, the 300kt waste transfer station at Erskine Park and the forecasted growth of waste in NSW from 21mtpa to 31mtpa by 2024.  The facility represents 30% of the red bin waste disposed to land fill in the Western Sydney region.
Dandenong EfW project: An EfW plant in Dandenong South in Victoria was recently given the green light by VCAT, the state's peak planning tribunal, despite the local council's efforts to stop it being built.  This was after a settlement was reached between Great Southern Waste Technologies, the project's proponent, and the Greater Dandenong Council. The facility will incinerate 100,000 tonnes of non-recyclable waste annually which would otherwise have been destined for landfill.
Laverton EfW project: Recovered Energy Australia is proposing to construct a $150 million world leading high tech MSW gasification to energy facility at Laverton North in Victoria which will convert 200,000 tonnes of general domestic household waste (which would otherwise go to landfill) into baseload renewable energy.  The plant will generate 16MW of energy sufficient to power over 30,000 homes.   The project has recently received the go-ahead from both the EPA and the local council.
In other developments of note, Masdar, the renewable energy company based in the United Arab Emirates, has indicated a strong interest in the Australia market for EfW.  Masdar has joined Abu Dhabi-based Tribe Infrastructure Group in initially acquiring a 40% stake in the East Rockingham EfW project near Perth. Masdar and Tribe have also taken a joint one-third stake in an EfW plant to be developed with Suez and Nippon Paper's Opal at Maryville in Victoria's Latrobe Valley. Masdar and Tribe have identified a $5 billion pipeline of EfW opportunities in Australia in the next 5 years.
Where are we from an EFW policy perspective?
Federal Government
At a Federal level, the impetus for the development of the energy from waste sector is being driven by the Clean Energy Finance Corporation (CEFC) supported by the Australian Renewable Energy Agency (ARENA). 
In 2015 CEFC published a market report entitled "Bioenergy and Energy from Waste".  That report identified up to $3.3 billion of potential investment in urban energy from waste – it also noted that generating electricity and heat from waste resources could be cost competitive with other new-build energy generation in terms of capital expenditure but that the technologies were not yet widely deployed in Australia.  This was followed in November 2016 by a further CEFC market report entitled "Energy from Waste in Australia: A state by state update".  That report notes that CEFC has provided a cornerstone investment of up to $100 million in 2015 to the Australia Bioenergy Fund (now known as the Australian Recycling Investment Fund).  It also notes that CEFC can support developers, waste companies and councils who are seeking finance for EfW projects.
Recently:
CEFC provided $90 million as part of a $400 million debt syndicate for the Kwinana EfW plant – the debt syndicate involves several other banks some of which have prior experience in banking EfW projects globally.  ARENA also contributed a further $23 million in grant funding to the Kwinana project; and 
CEFC has also committed $57.5 million in funding (by way of subordinated debt) and ARENA $18 million (in recoupable grant funding) towards the construction of the East Rockingham EfW project – this subordinated debt facility is the first of its kind for the EfW sector in Australia and provides capital structure innovation for the project.
State and territory level
At a state and territory government level:
New South Wales:  The NSW Government was due to release a draft of its 20-year waste strategy before the end of 2020 but has advised industry it will not be released until the first quarter of 2021.  Similarly, NSW has yet to sign up, match and make available the Commonwealth's $190M Recycling Modernisation Fund, which sees industry and government partner to deliver new infrastructure to sort, process and remanufacture waste plastics, glass, paper and tyres.  The National Waste Policy Action Plan has set a number of targets, including achieving an 80% average recovery rate from all waste streams by 2030. Individual States, particularly NSW which makes up more than 30% of national landfill waste, have a significant role to play in making this happen. 
In late 2020, New South Wales called for registrations of interest to finance and build a new waste recovery facility and EfW plant near the town of Parkes.  Regional Growth NSW Development Corporation sought registrations that demonstrate an ability to develop an "integrated waste recovery, reprocessing and energy production facility" in the planned Parkes Special Activation Precinct (SAP). The project – which the government has been discussing with the market for at least six months – goes beyond standard EfW and involves two projects, a materials recovery facility and an EfW plant. The government said it ideally wants proponents to be able to source and transport waste to the precinct, manage any sorting, processing, recycling and sale of recycled materials, as well as producing energy from any residual waste and setting up energy offtake deals.
Victoria: In February 2020, the government published its 10-year policy on waste and recycling strategy in a document entitled "Recycling Victoria – A new economy".  The policy notes that the government will encourage investment in appropriate waste to energy facilities that reduce the need for landfill. 
In recent developments, Metropolitan Waste and Resource Recovery Group (MWRRG) is leading a group of 16 councils in Melbourne's south east to seek proposals from industry for a smarter way to deal with household rubbish.  The project will deliver a vital alternative to landfill. Advanced waste processing solutions will play a significant role in achieving the Victorian Government's new target to divert 80 per cent of household rubbish from landfill by 2030.  MWRRG has commenced the largest tender for new waste management infrastructure ever undertaken for Melbourne council.  This is the first collective tender on behalf of councils for an alternative solution to landfill.  The procurement will focus on the financial, environmental and social outcomes councils want to achieve rather than specify a technology. It will be up to bidders to recommend proven and appropriate solutions, and to demonstrate how they deliver on councils' objectives. Three proponents were shortlisted in July 2020.
Western Australia: The government is focused on transitioning to a sustainable, low waste, circular economy model.  The government's "Waste Avoidance and Recovery Strategy 2030" provides targets and structures for that transition including recovering energy from residual waste streams. As noted above, there are already 2 significant EfW projects under construction in WA at Kwinana and East Rockingham.
South Australia:  In 2018, the South Australian EPA published a discussion paper entitled "Enhancing Resource Recovery and discussing the place of energy recovery" which dealt with reforming waste management and creating certainty for an industry to grow.  Following industry consultation in 2019, the EPA published its thermal waste to energy (WtE) position statement in 2020.  The statement aims to help planning authorities, licensees and development proponents understand the position of the EPA and the regulatory requirements for thermal WtE activities. The EPA will use the position statement to assess development assessment referrals and activities of prescribed environmental significance requiring a licence under Schedule One of the Environment Protection Act 1993 relating to WtE activities.  WtE projects requiring development approval will be subject to community consultation and/or notification as required by the Development Act 1993 (SA) and the EP Act during the development, assessment and licensing notification processes respectively.  In keeping with the waste management hierarchy and circular economy objectives, thermal WtE activities using waste that would otherwise be disposed to landfill are supported once sufficient material resource recovery has been undertaken. 
Queensland: The government has developed an Energy from Waste Policy which supports the implementation of the Waste Management and Resource Recovery Strategy as one of its action plans.  The Policy does not incentivise or promote EfW but will help to ensure that any EfW facilities developed in Queensland meet technical, environmental, regulatory and community expectations and are in the best interest of Queenslanders. The Policy outlines a preference for industries that produce higher value commodities such as solid or liquid fuels from waste materials, over the production of electricity and heat, to align with the Queensland Government's biofutures agenda. It also outlines measures to ensure that EfW facilities do not preferentially source feedstock from recyclable material such as kerbside or source-separated clean stream channels and that only residual waste is used for energy recovery.  The Policy also contains requirements on proponents to demonstrate operational performance of proposed facilities; for community engagement, criteria for energy recovery efficiency and environmental protection standards. A Policy Guideline is being developed to provide detailed guidance on how to meet Policy requirements, along with Model Operating Conditions for some types of EfW facilities to illustrate the conditions that are likely to apply to an environmental authority for such facilities.
Tasmania:  A draft Waste Action Plan was released by the government in 2019 and provides a framework for the discussion with local government, business and the community on the best way to address Tasmania's waste and resource recovery challenges. It identifies several key actions the government will take and seeks feedback on a range of questions from interested parties. As at February 2021, some 66 submissions had been received. The Policy notes that Tasmania is likely to have similar investment priorities to those identified through the infrastructure planning process in other Australian states – these include energy from waste infrastructure. The policy also notes that the government will continue to investigate and provide support for energy from waste and bioenergy options including the management of and utilisation of forest residues.
Australian Capital Territory:  The government has published its Waste to Energy Policy 2020- 2025. An important element of the policy is that is that it respects the waste hierarchy.  As a result, waste reduction, reuse and recycling of material takes precedence over energy recovery applications. Thermal treatment of waste (including incineration, gasification and pyrolysis) is not permitted in the ACT. Non-thermal means of energy recovery such as anaerobic digestion or the production of refuse derived fuel will be permitted. Landfill gas capture and electricity generation will also continue as best practice management of the ACT's landfills.  Where waste-to-energy activities are permitted in the ACT, only residual waste will be eligible as fuel.
Northern Territory:  Whilst renewable energy represents a key priority for the government, which has set a policy of achieving 50% renewables for electricity supply by 2030, energy from waste does not seem to be a priority at the moment. The Roadmap to Renewables report was delivered to the government and was released on 27 November 2017 together with the government's response. There is a small Renewable Energy Facility at Shoal Bay which was opened in 2005 – the facility is owned and operated by Landfill Management Services (LMS) in cooperation with City of Darwin and manages landfill gases in a sustainable manner. 
What are the legal challenges to getting an EfW project off the ground in Australia?
In Australia there are a number of legal challenges which must be overcome in order to get an EfW project off the ground and to secure project financing. Some of the more significant issues are noted below.
Landfill levies
All states and territories (other than Tasmania and the Northern Territory) impose either a landfill levy or a waste levy.  The rate of levy imposed is not consistent across different jurisdictions although levy settings seem to be moving towards greater parity.  The level at which the landfill levy is set will often determine whether energy from waste is a viable economic alternative to landfill.  If the landfill (or waste) levy is substantially lower than the cost of an alternative waste solution then there is far less incentive for councils to switch from landfill disposal of waste to an alternative treatment of waste (such as EfW). 
Some commentators have noted that in some jurisdictions in Australia there is a significant pricing disconnect between disposing of waste to landfill and disposing of it through alternative waste solutions.  In Europe, this pricing disconnect has been overcome through government policy settings – for example, using landfill levy pricing to achieve pricing parity with alternative waste treatment solutions (such as EfW).  It remains to be seen whether governments in Australia use these levies in a similar manner to achieve pricing parity with alternative waste treatment solutions such as EfW.
The levy in each relevant state and territory for the disposal of commercial waste to landfill is set out below:
Jurisdiction

Levy rate

Legislation (or other instrument)

Victoria

Currently $65 per tonne but will rise to $105.90 per tonne as from 1 July 2021 and to $125.90 per tonne as from 1 July 2022

Recycling Victoria Strategy

Environment Protection Act (1970)

New South Wales

Currently $146 per tonne for metropolitan waste areas

Protection of the Environment Operations (Waste) Regulations (2014)

Waste Levy Guidelines

Western Australia

Currently $105 per cubic metre for inert landfills and $70 per tonne for putrescible landfills

Waste Avoidance and Resource Recovery Levy Act (2007)

Waste Avoidance and Resource Recovery Levy Regulations (2008)

Waste avoidance and resource recovery strategy 2030

South Australia

Currently $143 per tonne for metropolitan areas

Environment Protection Act (1993)

Environment Protection Regulations (2009)

Further changes mooted as from 1 December 2021

Australian Capital Territory

Currently $170.55 per tonne

Introduced in the 2018-2019 Budget

Set out in Sort and Save $ - 2020-2021 Waste Disposal Charges document issued by the ACT Government

Queensland

Currently $160 per tonne for Category 1 Waste and $110 per tonne for Category 2 Waste

Waste Management and Resources Recovery Strategy

 

Tasmania

Currently no levy

 

Draft Waste and Resource Recovery Bill proposes the introduction of a waste levy as from 1 November 2021
Regulatory
All states and territories have environmental legislation in place which, inter alia, will regulate emission levels from EfW plants or provide the relevant agency with the necessary statutory authority to set such levels.  The technology employed by the EfW plant will need to meet the relevant standards in order to gain up front approval from the relevant regulator and emissions levels from the plant are likely to be regularly monitored and tested for compliance.
Planning
A planning approval will be required from the local council in the location where the EfW plant is to be located.  As noted above, not all councils are necessarily supportive.  If planning approval is not forthcoming, it may be necessary to appeal the rejection of planning approval to the relevant administrative tribunal and/or negotiate a compromise with the local council to satisfy its concerns/ requirements.  Local residents can often be opposed to the construction of such a plant due to environmental concerns over odour, noise, traffic and emissions.  An appropriate communication strategy may be required to allow local residents to express their concerns and have them addressed and to provide "educational" material to the general public.
Technology
In order for an EfW plant to be bankable, the technology must be proven.  Banks will look at comparative plants overseas and consider their operational record when assessing whether the technology risk is acceptable.  Any new technology is likely to have to be at least proven at a demonstration plant before being considered bankable.  This seems to be an area where ongoing enhancement of technology is likely to occur and again, banks will want to understand the impact of such enhancements on plant operation and assess whether this gives rise to any increased technology risk.
Supply of waste
Again, to be bankable, an EfW plant will need to have access to a continuous and reliable source of household waste.  The volume of waste available for processing will be a factor affecting plant size.
The obvious candidates are local councils or even a large city and so signing up one or more local councils and/or cities to supply waste over an agreed period sufficient to support bankability will be critical.  The arrangements supporting the Kwinana EfW plant are indicative of what may be required in this regard.  Banks will not want such arrangements to be capable of termination without them having appropriate step in and cure rights. Negotiation of such rights through a tripartite deed may present challenges given the level of sophistication of a local council or a city may not be as high as dealing with a government agency.
If waste is being provided from more than one region, arrangements for the separation of waste and transportation of waste to the EfW plant will be needed.  This may necessitate establishing a central waste collection facility where waste can be received, separated and then placed on transport to the EfW plant for processing.
Energy offtake
The EfW plant will need to be connected to the grid so that the energy generated through the incineration process can be transported. This raises a number of complexities including the need to store energy and to transport that energy to the grid.  The difficulties faced by some renewable energy plants, particularly solar farms, in certain locations in Australia in connecting to the grid need to be considered and banks will require a level of certainty around grid connection.
To be bankable, the EfW plant may seek to put in place power purchase agreements with customers.  If these are put in place, banks will require the usual tripartite deeds to allow them step in and cure rights in a default situation.
As noted above, there is scope to produce fuel from waste and to supply that fuel to industries which are high energy users.  Should this capability come to Australia, bankability will require one or more long term offtake contracts with credit-worthy third parties. We may see in the future a partnership between an innovative fuel manufacturer and a waste management company to produce environmentally friendly fuel from waste.
Authors: Peter Doyle and Alexander Danne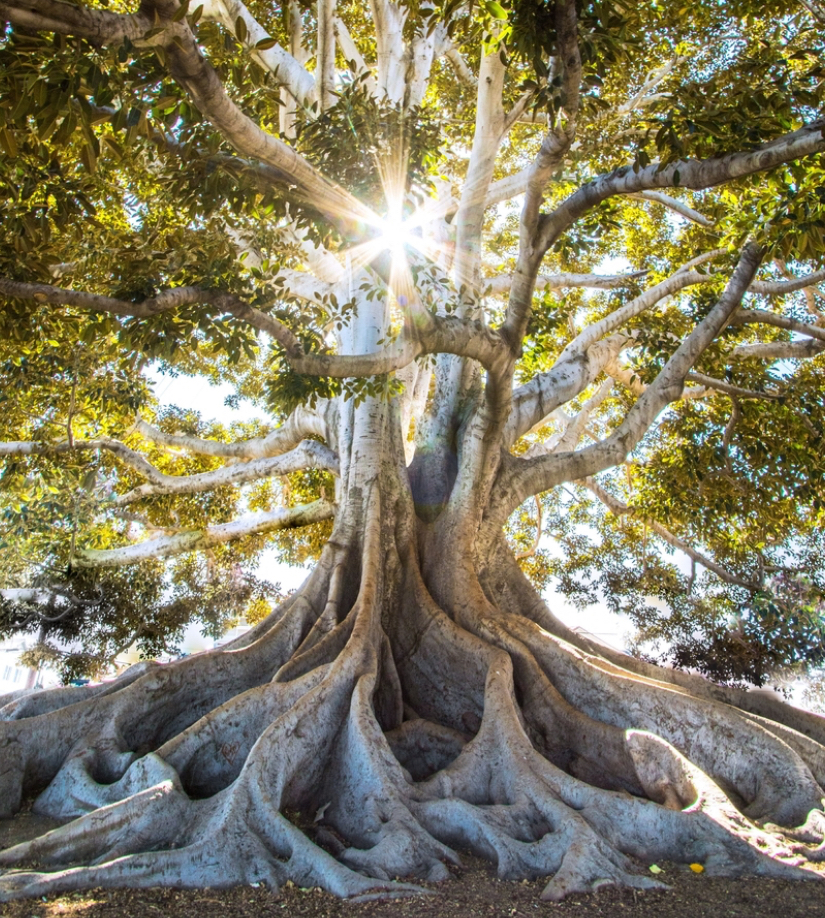 Subscribe to receive our latest articles and insights.