07/10/2021
Welcome to Nod and a Wink, a regular competition law newsletter from the Competition + Regulation lawyers at Gilbert + Tobin. We'll be talking about current issues and broader trends in competition and consumer law and regulation in Australia and internationally, and sharing our favourite reads.
Please feel free to share this around, subscribe, and let us know what you think.
A nod and a wink – a meeting of minds – an understanding.
---
Everything old is cool again
It's not often that we can identify the first use of a popular expression; usually they just bubble up through the vernacular and suddenly they're everywhere. Nobody knows where "Bob's your uncle" came from, for example; and even "OK" is still causing arguments. But Washington lawyer Kostya Medvedovsky has a reasonable claim to be the first person to deliberately align the words "hipster" and "antitrust" in public – in a tweet on 20 June 2017:
Antitrust hipsterism. Everything is old is cool again.
"Hipster" itself emerged in the more usual way from the 1930s jazz scene. The Oxford English Dictionary defines a hipster somewhat delightfully as:
A person who is, or purports to be, hip; one who is aware, well-informed, or in the know, especially with regard to jazz music and culture; a hepcat, a hepster.
It notes that this usage is "chiefly historical" but has merged into a new meaning, first attested in the 1980s, which it describes as:
a person who follows the latest trends and fashions, especially one having a self-conscious sense of being outside the cultural mainstream.
This almost gets us to the contemporary and more specific sense of "hipster", which relates to a 21st-century style or ethos whose most conspicuous elements resist mass-produced culture and borrow from the industrial past: vintage clothing, cold-brewed coffee, vinyl records, fixed-gear bikes.
That's the sense that Medvedovsky invoked in his tweet, which turns out to be a reply to an earlier tweet by former Federal Trade Commissioner Joshua Wright, who had issued this judgment:
Call for return Vons Grocery / Brown Shoe 1960s antitrust especially unremarkable. And unwise.
That detail fills out the idea of what an antitrust hipster might be ­­– it's a hipster who prefers the antitrust of a simpler and presumably more authentic time to go with their poke bowls and ironic shirts. But what did that artisanal antitrust look like?
A load of old cobblers (and grocers)
In the 1962 decision Brown Shoe Co v US, the Supreme Court rolled back the merger of two shoe suppliers that together sold less than 5% of all shoes nationally but had higher combined shares of men's, women's or children's shoes in a number of cities. The Court cited recent amendments to the Clayton Act that it said were meant to address the "rising tide of economic concentration", protect local control and small business, and potentially even preserve "other values" beyond economic ones.
Four years later in US v Von's Grocery Co, the Supreme Court followed Brown Shoe to unscramble a merger between grocery suppliers that sold a combined 7.5% of the groceries in Los Angeles. It considered that antitrust law in the United States was designed to "prevent economic concentration in the American economy by keeping a large number of small competitors in business". Given a recent decline in the number of individual grocery store owners and the steady acquisition of smaller grocery companies by larger ones, the Court found that the merger had breached the Clayton Act.
Those decisions seemed to side with an earlier generation of jurists such as Louis Brandeis, who had argued that the concentration of power in large corporations could be unacceptable even if they were economically more efficient – a big "if" for Brandeis, whose "curse of bigness" was comprehensive. As he said to the Senate Committee on Interstate Commerce in 1911:
I think we are in a position, after the experience of the last 20 years, to state two things: In the first place, that a corporation may well be too large to be the most efficient instrument of production and of distribution, and, in the second place, whether it has exceeded the point of greatest economic efficiency or not, it may be too large to be tolerated among the people who desire to be free.
It was against this background that Robert Bork wrote The Antitrust Paradox: A Policy at War with Itself in 1978, arguing that cases like Brown Shoe and Von's had misinterpreted the intention of the original antitrust legislators. In Bork's view, antitrust law should pay no attention to the number or the fate of individual competitors but should focus on consumer welfare – which is most easily measured in terms of reduced prices and increased output. Bork recognised that economic conduct could have an undesirable impact in areas like income distribution and environmental effects – but he insisted that these should be addressed specifically by the legislature, not by the courts under the antitrust law.
Bork's position was quickly and widely adopted, and consumer welfare has become the central object and standard of mainstream competition law. It even found its way into section 2 of the Australia's Trade Practices Act in 1995, following the Hilmer Report:
The object of this Act is to enhance the welfare of Australians through the promotion of competition and fair trading and provision for consumer protection.
("Bork" also became a verb after his Supreme Court nomination was opposed by civil rights groups and eventually Senate Democrats for reasons that weren't limited to his views on antitrust law. OED: "To defame or vilify (a person) systematically, esp. in the mass media, usually with the aim of preventing his or her appointment to public office; to obstruct or thwart (a person) in this way.")
So, Joshua Wright was criticising a call to depart from the mainstream and a return to an earlier time when the Supreme Court protected local shoemakers and mom-and-pop grocery stores. But who was making that call?
It turns out that Wright was quoting a tweet that was later deleted after its author started a new job with the Federal government, but it has been archived. You've probably guessed it was from future FTC Chair Lina Khan:
In interview w/ @alexismadrigal, Congressman @RoKhanna urges antitrust officials to look beyond consumer prices
The tweet linked to that interview, in which new Congressman Ro Khanna called for antitrust regulators to take into account economic concentration, jobs and wages, small business and innovation as well as price and output – citing the work of Khan herself, among others.
Khan and Khanna
In January 2017 Khan had published "Amazon's Antitrust Paradox" in the Yale Law Journal, arguing that the consumer welfare standard as it had come to be applied was ill-equipped to deal with the unprecedented size and resources of companies like Amazon. For example, the prevailing view was that low prices could only be condemned as predatory only in conditions that were almost impossible – or at least irrational. But Khan said that Amazon is different from other companies, including because it has access to almost limitless funding with little expectation of a timely return.
Khan noted that "consumer welfare" could extend beyond price and output to characteristics such as product quality, variety and innovation – which even Bork would agree with. But she went further, questioning the focus of the antitrust gaze on consumer welfare itself:
It betrays legislative history, which reveals that Congress passed antitrust laws to promote a host of political economic ends ­­– including our interests as workers, producers, entrepreneurs, and citizens.
There's been a lot of debate about what exactly Congress intended for the Sherman Act – and of course there was debate within Congress at the time, with 330 seats in the House, 80 in the Senate, and an opinion from most of them. Bork says that "the Sherman Act was clearly presented and debated as a consumer welfare prescription", but he recognises the difficulties in ascribing a single intent to "a sizable body of men". And other scholars have found a wider range of motivations among the sizeable men who passed the Act.
(They weren't all sizeable, but they were all men: Representative Jeannette Rankin wasn't elected until 1916, and Senator Rebecca Felton only took office—for a single day—in 1922.)
In the interview that Lina Khan linked to, Congressman Ro Khanna said:
The big question that some of us in Congress are interested in is how do we reorient antitrust policy to consider all the factors of economic concentration. And consumer price and price discrimination is one factor. But there are also the loss of jobs, the impact on wages, the impact on local small businesses, and the impact on innovation within an industry.
Khanna went on to join Senator Bernie Sanders in introducing the Stop Bad Employers by Zeroing Out Subsidies Act, which aimed to tax large companies for any federal welfare benefits received by their employees, and is buried in the Senate Committee for Rejecting Acronyms that are Problematic. But he was re-elected with a comfortable margin in 2018 and 2020.
Old wine and new bottles
Back to 20 July 2017, in a follow-up to his earlier tweet, Joshua Wright used up all the 140 characters we were allowed in the olden days to say:
"Big is bad" antitrust of the 60s lost bc [because of] evidence it harmed competition. Hipster antitrust is old wine in new bottles. Predict same taste.
It's not immediately obvious that "old wine in new bottles" is a such bad thing. I mean, old wine can be pretty great? And new bottles – is what's being described here basically… decanting? Even Bork was returning to the cellar and blowing off the cobwebs with his own appeal to antitrust originalism, and nobody ever accused him of hipsterism.
That label was only coined in response to a tweet by the eventual Chair of the Federal Trade Commission ­– in perhaps the world's least successful borking.
That same day #hipsterantitrust became a Twitter hashtag, and later that year it entered the Congressional Record when Senator Orrin Hatch (R–UT) used it to warn against a departure from the consumer welfare standard:
Professor and former FTC Commissioner Joshua Wright has referred to this particular set of proposals as "hipster antitrust." Well, as you might imagine, nobody would mistake me for a hipster … From what I can tell, it amounts to little more than pseudoeconomic demagoguery and anti-corporate paranoia.
Just about every competition law conference in the following year had a panel on hipster antitrust.  Competition Policy International ran a whole issue on the topic with a frankly awesome cover. And by the end of 2018 ACCC Chair Rod Sims affirmed that he was not an antitrust hipster, though with a fair amount of nuance. Mr Sims recognised that Senator Sherman wasn't only concerned with consumer welfare:
He was concerned about the concentration of economic power and its power to coerce or extort trading partners, and its power to influence civil government; he was concerned about firms using their economic power to crush competition, through mergers or predatory pricing; and he was concerned about the impact on what we would now call 'small business'.
The ACCC Chair agreed that broader considerations such as income inequality, concentration of political power and environmental protection were all legitimate public policy objectives, but he argued that they were better served by their own particular policy instruments than by an expansion to the antitrust laws.
Of course, the ACCC itself has a key role in many broader public policy considerations, including through its power to authorise conduct whose public benefits outweigh any anti-competitive detriments. Although those public benefits may be framed as economic benefits by the ACCC, that doesn't matter to the members of the public who stand to benefit:
in the ACCC's experience most public benefits accepted by the ACCC (including, for example, those initially framed by applicants as being social and/or environmental benefits) can be attributed to improvements in economic efficiency through addressing a source of market failure or market imperfection…
The lens of market failure or imperfection allows the ACCC to examine a wide range of social and even political issues through its market studies and investigations, and to make recommendations that the government will often support. Its Digital Platforms Inquiry looked at issues of public interest journalism, media choice and funding, disinformation and privacy – which may be consumer welfare issues in a broad sense, but could just as accurately be described as citizen welfare issues.
Similarly, the ACCC's agriculture inquiries are most squarely directed at producers, with a preference for markets with many buyers and sellers. And, more generally, the ACCC has focused on the competitive process and the structure and operation of markets as a tool to promote consumer welfare, rather than viewing lower prices to consumers as the beginning and end of it. In contrast, Bork defined competition not as a process but as "any state of affairs in which consumer welfare cannot be increased by judicial decree", which isn't the mainstream view in Australia or perhaps anywhere.
Hipsters go mainstream
Lina Khan is now chair of the Federal Trade Commission. While she was writing Amazon's Antitrust Paradox ­– turning the tables on Bork – her eventual colleague at Columbia Law School, Tim Wu, was working on his own The Curse of Bigness, echoing and updating Brandeis. He's now on the National Economic Council as Special Assistant to the President for Technology and Competition Policy. And subject to Senate confirmation, Khan's counterpart at the Department of Justice's Antitrust Division will be Jonathan Kanter, who may not have openly embraced hipsterism – or even New Brandeisism – but certainly doesn't appear to be chained to the narrow consumer welfare standard:
We have many antitrust laws on the books; not one of them uses the phrase "consumer welfare". Indeed a plain reading of the antitrust laws and the words on the page, the text of the antitrust laws demonstrate that the objective of antitrust is to protect competition and the competitive process.
The Competition and Antitrust Law Enforcement Reform Bill introduced by Senator Amy Klobuchar in February 2021 noted in its findings and purposes that:
competition fosters small business growth, reduces economic inequality, and spurs innovation and job creation …

the presence and exercise of market power makes it more difficult for people in the United States to start their own businesses, depresses wages, and increases economic inequality, with particularly damaging effects on historically-disadvantaged communities…

market power and undue market concentration contribute to the consolidation of political power, undermining the health of democracy in the United States …
Even President Biden's Executive Order on Promoting Competition in the American Economy assigns a wide range dangers to economic concentration:
A fair, open, and competitive marketplace has long been a cornerstone of the American economy, while excessive market concentration threatens basic economic liberties, democratic accountability, and the welfare of workers, farmers, small businesses, startups, and consumers.
So, just like when the world discovered Nirvana or Radiohead – or some other band that might have been discovered in the last 20 years, I wouldn't know – it looks like at least some aspects of antitrust hipsterism are becoming mainstream. Certainly Joshua Wright's Requiem for a Paradox: The Dubious Rise and Inevitable Fall of Hipster Antitrust now seems particularly bold.
Perhaps it's not surprising that we're all becoming hipsters now. Antitrust at its beginning was inchoate and conflicted, but it had at its heart a concern ­about bigness. In the same way, the largest corporations today have many different products and business models, but the one thing they have in common is they're all really big. Relative to the size of the economy, they're probably the biggest we've seen since US Steel and International Harvester – the kind of companies that worried Senator Sherman.
It's not easy to regulate for the various consequences that bigness might have for equality, for the environment, for democracy – everything that affects us as consumers but also as citizens, or even just as people. But antitrust was invented to deal with bigness itself, so why not use that?
Well, the tools of antitrust enforcement are more sophisticated than they were a century ago, but they still have their limits. We probably have a better appreciation these days of the benefits that big companies can provide, as well as the potential harms, and it's not getting any simpler to pick those apart. Antitrust has plenty to say about the causes and consequences of bigness beyond narrow consumer welfare, but it would be a shame if that came at the expense of other processes and solutions that may be more effective and even more democratic.
Now, if you'll excuse me, I have to take my rooster for a walk.
In other news …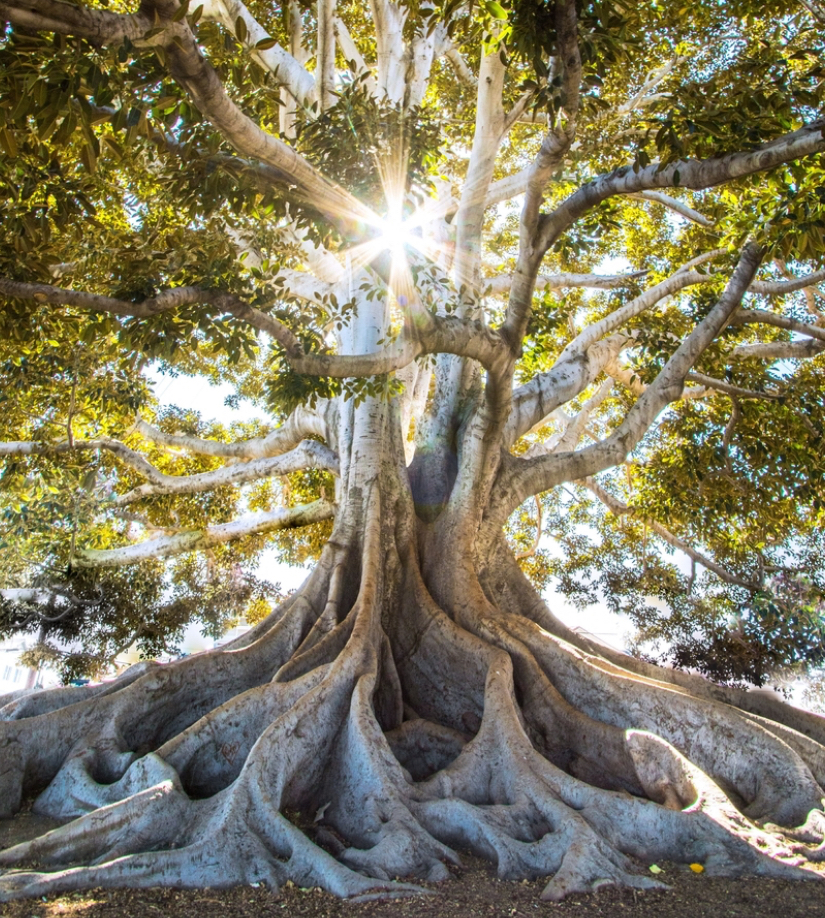 Subscribe to receive our latest articles and insights.