12/09/2023
On 6 September 2023, the Australian Prudential Regulation Authority (APRA) published key findings from its pre-implementation review of Prudential Standard CPS 511 Remuneration (CPS 511).
CPS 511 puts in place a requirement for APRA-regulated entities to maintain a remuneration framework that:
aligns with the entity's business plan, strategic objectives and risk management framework; and
promotes effective management of both financial and non-financial risks, sustainable performance and the entity's long-term soundness.
CPS 511 took effect for authorised deposit-taking institutions that are Significant Financial Institutions (SFIs) from 1 January 2023, superannuation and insurance SFIs from 1 July 2023 and will commence for all other APRA-regulated entities from 1 January 2024.
The objective of APRA's review was to understand how entities are approaching implementation of CPS 511. APRA undertook the review in two phases between September 2021 and December 2022.
The first phase involved APRA deep-diving with 15 entities including making detailed assessments and meeting with Board Remuneration Committee (RemCo) chairs.
The second phase was a lighter-touch one-off survey.
In total, the review covered 39 entities. It did not assess entity compliance given that CPS 511 was not in force at the time of the review.  
APRA asked entities about CPS 511's key requirements: remuneration framework, governance, design and consequence management. Remuneration design was identified by 80% of entities as the area requiring the greatest uplift to existing practices.
The findings of the review and APRA's stated expectations of remuneration practices are instructive for all entities as they prepare for full compliance with CPS 511 by 1 January 2024.
Key findings
Third-party service providers: APRA found that entities had made limited progress in implementing controls to manage potential conflicts arising from compensation arrangements of third-party service providers.
Non-financial measures (NFMs): Entities had inadequate understanding of how selected NFMs drive desired behaviour, risk outcomes and performance. APRA has noted that entities should take a two-pronged approach to remuneration design: by both rewarding positive risk outcomes with NFMs as well as addressing poor risk outcomes through downward-adjustment.
Consequence management: There was insufficient rigour in the proposed processes to ensure remuneration consequences result from poor risk management outcomes.
Variable remuneration: APRA clarified its expectation that sign-on and buy-out awards that are contingent on an individual remaining employed with the entity for a defined period meet the variable remuneration definition.
APRA has stated that learnings from the review will be considered for inclusion in CPG 511 in due course, subject to consultation with industry.
Remuneration Framework
General observations and application to groups
Risk Management: APRA found that entities had an enhanced emphasis on risk management in remuneration frameworks. More robust remuneration policies also reinforced the desired risk culture and described the risk functions' role in remuneration decisions.
Specified roles: Although many entities intended to set criteria to identify specified roles, not all had developed these criteria in detail or established processes for ongoing monitoring. Some entities were already working on how to maintain ongoing integrity of this process by establishing information systems and oversight.
Head of a Group: APRA found that entities that operated as part of a group were generally applying CPS 511 on a group basis and considering roles in non-regulated subsidiaries and offshore arrangements that may also be subject to overseas regulations.
International groups: International groups were applying CPS 511 within the context of their home jurisdiction group remuneration framework, which often required an Australian overlay to meet specific requirements. APRA clarified that for the Senior Officer Outside Australia (SOOA) of a foreign bank or insurer, CPS 511 would align to the Financial Accountability Regime (FAR). Specific CPS 511 requirements would apply to the SOOA's variable remuneration on a pro-rata basis, based on the proportion of their overall role which is allocated to the APRA-regulated branch. APRA stated that it will update CPS 511 to make this explicit, now that FAR has been passed by Parliament.
Compensation arrangements of third-party service providers
CPS 511 requires entities to identify and mitigate material conflicts to the objectives of the remuneration framework that may result from compensation arrangements of third-party service providers. Most review entities noted the high degree of effort needed to implement this requirement. APRA observed:
challenges around identifying which providers fall in and out of scope.
material conflicts are not clearly defined in relation to remuneration framework objectives; and
limited oversight of providers, potential conflicts and effectiveness of mitigating controls.
According to APRA, both variable remuneration paid to the service provider and performance amounts paid under a contract of service are in-scope of CPS 511. APRA stated that it would not expect the entity to have to amend or terminate a third-party service contact where the entity had put in place effective mitigates to ensure compliance with CPS 511.
Superannuation entities in particular raised concerns about the oversight of third-party service providers given widespread industry outsourcing arrangements.
Governance
General observations and engagement with Risk
APRA observed that limited consideration had been given to date on how meaningful ongoing governance practices could be established, such as active board challenge to recommended remuneration outcomes.
All review entities had designed a process for the RemCo to consult the Risk Committee, as required by CPS 511. APRA steered some entities away from solely relying on verbal input or cross-committee membership. A few entities' boards had begun taking positive steps including clarifying deliverables, seeking the advice of internal experts such as audit and enhancing the quality of risk assessments in board reports and testing their utility to support the RemCo's understanding of performance and risk outcomes.
Design
General observations and non-financial measure selection
APRA was pleased to see several review entities had assessed the overall appropriateness of their existing remuneration arrangements before considering specific design requirements.
Review entities noted challenges in selecting appropriate non-financial measures (NFMs) to include in performance-related variable remuneration. The most common gap was a limited understanding of how NFMs were expected to produce desired behaviours, making it challenging to demonstrate appropriateness. Examples of more effective approaches included:
considering NFM design in totality and including them in all variable remuneration components;
selecting NFMs that align to overall business strategy and risk profile and that are tailored to specific business areas or issues (for example, emerging issues such as environmental, social and governance risk); and
selecting a balance of NFMs that provide a holistic view of customer outcomes, rather than relying on a single measure such as Net Promoter Score.
Balanced incentives and achieving material weight with NFMs
The purpose of applying a material weight to NFMs is to promote a balanced approach to incentives, so that financial measures are not a dominant driver of remuneration outcomes and prudent management of risk is encouraged. To achieve this balance, CPS 511 imposes two distinct requirements: to reward positive risk outcomes based on clearly defined NFMs; and to address poor risk outcomes through the downward-adjustment process.
APRA found that some entities were relying on only downward-adjustment tools and triggers to satisfy the material weight requirement, which was not sufficient. APRA explained that it was also necessary to evidence rewarding positive risk outcomes as a result of NFMs.
APRA identified a number of positive sustainable practices by entities, for example:  
clarity on the behaviours and risk management practices being incentivised with specific and measurable criteria, which was achieved through quantifiable targets and tangible expected qualitative outcomes;
upfront and transparent communication about NFM criteria at the start of each year (for example, through employee handbooks and internal communications); and
rigorous assessment of performance, enabling links to be drawn between selected NFMs and risk outcomes.
Some entities used an additional modifier or gateway as a lever to give stronger weight to NFMs or introduced principles for how to achieve material weight.
Deferral of variable remuneration
CPS 511 sets minimum benchmarks for remuneration deferral practices. For entities already deferring variable remuneration, it is relatively more straightforward to meet these requirements. Deferral is less commonly used prior to CPS 511 in superannuation, and consequently implementation was reported as being more challenging. 
One such challenge is determining the start date of the deferral period. For example, some superannuation entities had established annual short-term incentive plans which included member return measures that looked back over multiple years. APRA clarified that entities may only include one performance year in the calculation of the deferral period.
APRA confirmed that sign-on and buy-out awards that are contingent on an individual remaining employed with the entity for a defined period meet the variable remuneration definition.
Consequence management
General observations and robust decision-making
When tested against the hypothetical consequence management scenarios, APRA found that downward-adjustment processes showed a lack of rigour, which could undermine consistent decision-making.
APRA noted that entities with more robust approaches to design downward-adjustment processes including some or all of the following:
downward-adjustment triggers beyond those in CPS 511, which better aligned the entity's business strategy, risk management framework and BEAR (and incoming FAR);
clear identification of responsible personnel and procedures for incident monitoring, escalation and investigation;
employee guidance and communication plans about the ramifications of poor risk management or incidents of varying severity levels;
decision-making guidance, including scales linking the proportion of remuneration to be adjusted to the severity of a risk incident.
Next steps
Incorporate best practice principles: Although APRA's observations do not create a present obligation on entities to adhere to them, entities should take a proactive approach in incorporating APRA's observations into their remuneration framework.
Consequence management scenario testing: APRA has provided hypothetical consequence management scenarios for insurance, banking and superannuation entities. Entities should consider war-gaming these scenarios to test the effectiveness of their consequence management processes.
NFMs: Entities should ensure that they have a clear understanding of how NFMs may produce desired behaviours. Entities should consider reviewing NFMs where they cannot identify clear connections between the NFM and the desired behaviour (including desired risk outcomes).
Specified roles: Entities should ensure that they have clear criteria for identifying individuals in specified roles and establish processes for ongoing monitoring.
Third-party service providers: Entities should establish a materiality threshold for identifying material conflicts that may result from compensation arrangements of third-party service providers and ensure that they have clear oversight over third-party service providers.
How we can facilitate CPS 511 implementation
We regularly uplift governance and remuneration arrangements to align with the requirements of CPS 511. We also advise on the complexities of implementation in areas which include consequence management, materiality thresholds, specified roles and the oversight of third-party service providers.
Should you require assistance with your CPS 511 implementation, please contact us.
Authors: Silvana Wood, Chris Whittaker, Janina Del Rosario and Lilian Wan
KNOWLEDGE ARTICLES YOU MAY BE INTERESTED IN: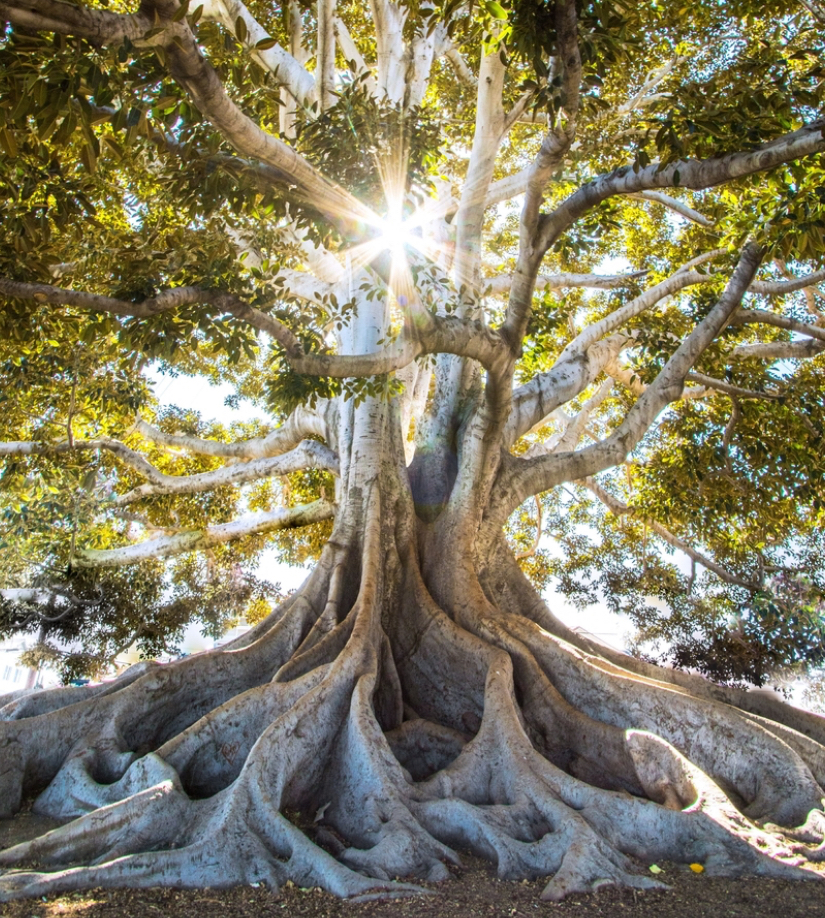 Subscribe to receive our latest articles and insights.