06/07/2022
It is not surprising that Karratha in Western Australia is the host of the Pilbara Summit.
Karratha is a major operational centre for several global key industry players, including Rio Tinto, Woodside Energy and Yara.  Karratha is also home to one of the largest, densest and most diverse collections of incised or carved rock art in the world, referred to as petroglyphs, located on the Burrup Peninsula.  It also has a thriving local community and the City of Karratha itself refers to Karratha as the "Powerhouse of the Pilbara".
Now in its 4th year, the Pilbara Summit aims to bring together senior industry, investors, businesses, community, and government representatives to look at the economic growth, investment, development, productivity and innovation across the region.  Gilbert + Tobin had the pleasure of sponsoring and attending this year's Pilbara Summit in Karratha from 29 – 30 June 2022.  
The Pilbara Summit undoubtedly brought together key global industry players at a pivotal time as the region, Australia and the world seek to unlock the opportunities of the clean energy and decarbonisation transition.  The Summit was an incredibly valuable opportunity to hear from leading experts and prominent organisations about recent developments, key challenges and future opportunities in the industry.
Members of Gilbert + Tobin's Perth, Sydney and Melbourne offices also took the opportunity to swap their suits for high vis and steel caps in attending site tours of:
Rio Tinto's Dampier Port operations;
BCI Minerals' Mardie Salt and Potash Project; and
Yara Pilbara Fertilisers and Yara Pilbara Nitrates Technical Ammonium Nitrate plants.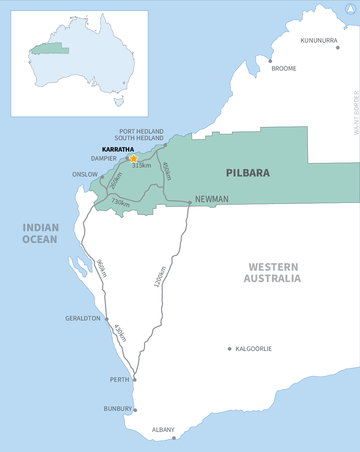 click image to enlarge
---
Key Takeaways 
Below are our key takeaways from the Pilbara Summit and our time in Karratha.  We were encouraged by the vast growth opportunities that exist in the Pilbara and we are optimistic about continuing to collaborate and make a meaningful contribution to the future of the region and the nation as the challenges of the clean energy and decarbonisation transition are scaled.
The boom is back
The Pilbara region is the driving force behind the State of Western Australia, providing 19.7% of Western Australia's Gross State Product and generating $9.65 billion in State royalties in 2021.  This is not likely to change any time soon, with an estimated $170 billion of future development planned in the Pilbara pipeline over the next 10 years.  In addition, industry is expected to broaden beyond the extraction of traditional resources, like iron ore and LNG, into the production of clean energy that aims not only to power industry, but also to result in the decarbonisation of regional economies.
The rise in clean energy is accompanied by the expectation that substantial investment will be made in developing local downstream processing opportunities (such as green steel).  In this context, Nicole Roocke, CEO of the Minerals Research Institute of Western Australia (MRIWA), spoke about the significance of MRIWA's efforts to assess the viability of creating a sustainable green iron ore-to-steel value chain in Western Australia.
However, the dynamic of operating in the Pilbara is changing, and project proponents are now, more than ever, expected to engage with local communities to deliver enduring and self-sustaining benefits as part of their social licence to operate.  This means that industry players looking to do business in the Pilbara must engage meaningfully with local communities to ensure that the benefits derived by industry flow to deliver more transformational outcomes to the community.  
Social considerations, such as housing and services, will play a key role in unlocking the development of significant renewable energy projects in the Pilbara.  Sustainability is a key concern, and local communities are cognisant of the lessons that can be learned from previous boom-cycles in the region.  The message from the Pilbara Summit was clear that investment in our communities is critical to ensuring the long term stability of the Pilbara region and the projects it supports.
Co-development with Traditional Owners
Traditional Owners are rightfully recognised as key stakeholders who will play a significant role in the future of clean energy in Western Australia.  Land access is a key issue considering the large footprint of the projects currently being contemplated.  However, approaches to consultation and engagement with Traditional Owners fluctuate within the industry.
Significant development presents the opportunity to create a culture of participation and to produce inter-generational benefits for Aboriginal communities in the Pilbara (such as equity ownership and energy security). It was largely acknowledged that companies will need to meaningfully engage with Traditional Owners in respect of the development of new renewable projects and solutions, at a far higher level than previously seen in the last resources boom.  Many companies acknowledged previous levels of engagement would no longer suffice.  
Pilbara Solar presented on its "first of a kind" projects in the Pilbara, including two solar farms which are currently being developed in partnership with the local Aboriginal communities. 
Stephanie Unwin, CEO of Horizon Power, suggested that decarbonising the Pilbara would require the "re-wiring" of the North-West Interconnected System and transitioning communities to green energy.
It is clear that the industry is more open to considering partnering with Traditional Owners to find more commercial and long-lasting arrangements.
Collaboration is key
The logistical challenges and costs associated with doing business in the Pilbara region are significant and well known to key industry players.  Long-haul transportation is expensive, the accessibility of fly-in fly-out workers are critical during project construction and operations, local housing is in short supply, and access to port infrastructure is an ongoing focus.  As noted in the Australian Industry Energy Transitions Initiative's Phase 2 report about setting up industrial regions for net zero, which was released on the eve of the Pilbara Summit, the decarbonisation of the Pilbara as part of the clean energy transition will cost an estimated $17.8 to $38.4 billion.  Further, collaboration between industry stakeholders is absolutely necessary to ensure developments are able to progress within a meaningful timeframe.  
Samantha Buchanan, General Manager – Energy Development WA at Rio Tinto pointed out that the industry has a proven history of collaboration in the areas of technology and safety, which provides great cause for optimism. However, the challenge for large scale producers in Western Australia will be to sacrifice the flexibility offered by the historical model of developing and owning their own infrastructure networks (such as previously port, rail and energy infrastructure) in favour of new common use infrastructure which is backed by Government and industry. 
Brendon Grylls, former leader of the Western Australian National Party, spoke about his 'More than Mining' policy reform that seeks to normalise living costs in regional mining cities, and indicated that a failure to effectively collaborate may lead to peripheral community stakeholders facing the collateral fallout of unsustainable growth.
Decarbonisation targets – industry's changing approach
We have now seen a shift from the question of "will you be making decarbonisation and net zero commitments?" towards "how will you meet the ambitious commitments you have made?".  Nowhere has this been clearer than at the Pilbara Summit, where a common theme was the promotion of increasingly bold decarbonisation and net zero targets and implementation strategies.  
Strategies to reach these targets are varied, but a common theme is the decarbonisation of transportation.  For example, Rio Tinto and Fortescue Metals Group are working towards electrifying locomotives, and Mineral Resources Limited plans to transition its road trains from diesel to electric.  Continued innovation is likely to be focussed particularly in the areas of heavy haulage, shipping and equipment manufacturing.  Whether this innovation will be able to keep pace with industry demand remains to be seen.
Is it still too early for green hydrogen?
Green hydrogen is seen by many people as the key to decarbonising heavy industry and heavy haulage transportation.  
However, the cost of producing green hydrogen remains prohibitively expensive at this stage.  The challenge is about scale and driving down costs with further investment as part of an orderly and gradual transition away from fossil fuels.
Differing opinions still exist on whether blue hydrogen is an appropriate alternative energy source to encourage mainstream adoption of clean hydrogen fuels in the interim.  Some proponents, such as Woodside Energy, are favouring a phasing approach by utilising blue hydrogen until the production cost of green hydrogen becomes compelling.  Justin Nash, Head of Integrated Solutions – WA at bp, suggested that project location will dictate the colour of hydrogen that is able to be targeted.
It was repeated throughout the Pilbara Summit that there is no one "silver bullet" solution and that further investment into research and development is needed. Furthermore, the "early movers" that attended the Summit (such as bp, Woodside Energy and Yara) are testament to the fact that investment in large scale clean energy projects in the Pilbara is now under way.
Decarbonisation – it's not a choice
Industry is united in acknowledging that accelerating the transition away from fossil fuels is critical, not just to combat climate change, but also to remain competitive in the market.  Mr Nash of bp made it clear that the industry has far more to gain than it has to lose by increasing the speed at which it transitions towards decarbonisation.
The key industry players present at the Pilbara Summit have each set ambitious targets, but they appear cautious in their implementation as they attempt to balance continued profitability with the scale of investment required to make clean energy technologies a reality.  As indicated by Leigh Holder, Business Development Director at Yara Clean Ammonia – Australia, wasted expenditure is a concern when dealing with technology in early stages of development, and end commodities with uncertain price points.  However, unnecessary caution will only serve to hinder our ability to make a meaningful impact to climate change.
Energy storage, or change how we work?
Wind and solar projects have vastly different output profiles than fossil fuel plants.  In addition, the location chosen for wind and solar assets in the Pilbara must reflect the risks associated with extreme weather events (such as cyclones). While parts of the Pilbara have complementary solar and wind capabilities, energy storage and battery developments will be key to accessing energy when it is needed.
Industry suggests that an interim answer could be to change the way that we work.  It may be feasible to restrict energy-intensive operations to the period of the day when a project's energy supply peaks.
The grid stability issues associated with renewable energy projects, and solar projects in particular, have long been recognised.  Ms Unwin of Horizon Power explained that these issues will intensify after 2030 in the absence of gas-fired power plants.  Grid-scale batteries may provide an answer, and there may be a case for other energy sources (e.g. geothermal) to provide a reliable base-load energy supply.
Hubs are the way forward
The development of the Pilbara and Kwinana Hydrogen Hubs is a key area of focus for the Western Australian Government.  Common use infrastructure, which is able to be utilised simultaneously by multiple project proponents, is a hot topic since it is key to driving down costs for the industry as a whole.  The construction of interconnected common use infrastructure will be a major catalyst of demand and investment in the Pilbara region.
Andrew Sutton, Executive Director of Hydrogen and New Energies at the Western Australian Department of Jobs, Tourism, Science and Innovation (JTSI), indicated that JTSI intends to facilitate the coordinated planning of infrastructure in a manner that minimises duplication.  This is critical if industry is to make significant development within a meaningful timeframe.
Opportunities for local training and development in hub areas will help to unlock the skills required to construct and operate the energy projects of the future.
Technology must accelerate  
Major stakeholders in the energy and resources industry are leveraging partnerships to undertake feasibility studies into potential decarbonisation technologies.  Pilot and demonstration projects have become commonplace as the industry seeks to establish supply chains that will support future growth.
Project proponents are starting to make the jump towards decarbonisation, even where the required technology does not yet exist.  For example, Maia Schweizer, Director Australia – West at Fortescue Future Industries, stated that investment is being made in clean energy technologies with the hope that further developments will fully support operational feasibility.  However, long lead times and delays affecting major components means that the industry must act now.
The industry appears to recognise that there is enough technology to get started on the road towards decarbonisation, and the rest will come with time.  Government gap funding, provided by bodies such as the Clean Energy Finance Corporation or programs such as the Northern Australia Infrastructure Facility, often in consultation with Infrastructure Australia, will prove critical as proponents seek to balance profitability with innovation.
Legislation moves to catch up
The energy and resources industry is driving towards a rapidly approaching decarbonised future.  However, land tenure options contained in the existing legislative framework fail to maximise access to Crown land for the renewable energy projects that are so critical to its progression.  Claire Boyd, Energy + Resources Partner at Gilbert + Tobin, spoke about the Western Australian Government's intentions to rectify this issue by implementing reforms to the Land Administration Act 1997 (WA) via the Land and Public Works Legislation Amendment Bill 2022.
A key aspect of the proposed reforms is the creation of a new form of non-exclusive land tenure – the "diversification lease".  Diversification leases are intended to permit various concurrent land uses, such as carbon farming, renewable energy projects, and grazing.  Applications for a diversification lease will be considered where project proponents require a large area of Crown land, the proposed use provides social, economic or environmental benefits, and the proponent has demonstrated capability, capacity or experience to deliver the intended project outcome.  These reforms are expected to be enacted by Parliament by the end of 2022.
Gilbert + Tobin operates at the forefront of the energy and resources sector and interacts extensively with industry experts, Government, regulators and key industry stakeholders to provide a meaningful contribution to the clean energy and decarbonisation transition.  For advice on how the transition may affect your firm or its existing or proposed projects, please contact our team of Clean Energy + Decarbonisation experts. 
 
DECARBONISING AUSTRALIA - SURVEY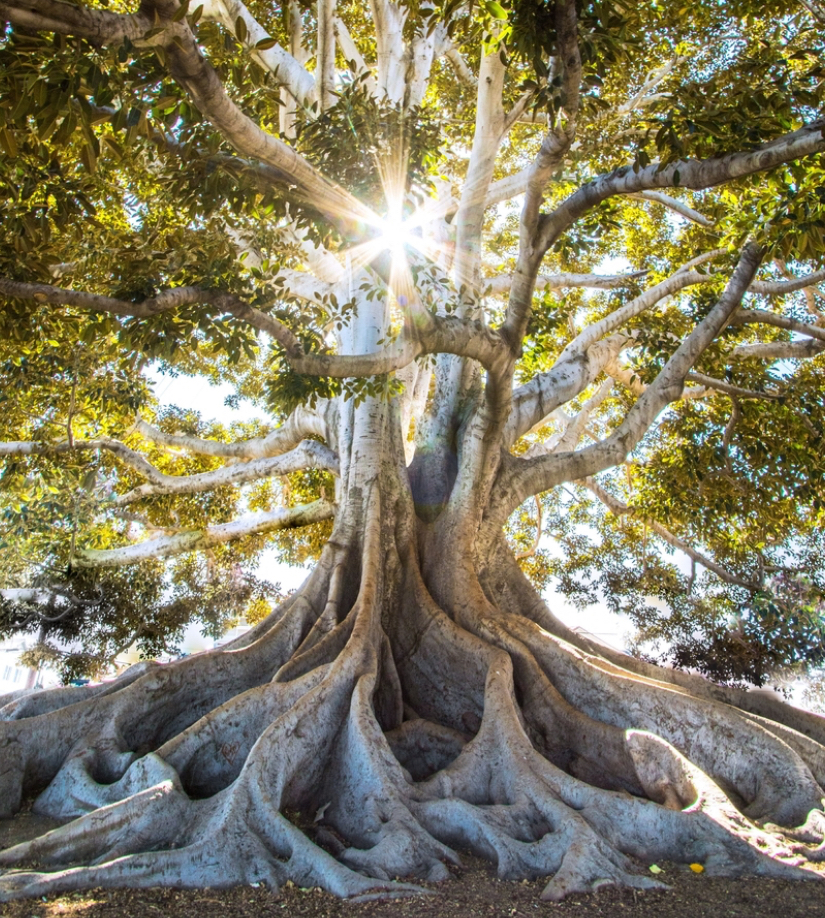 Subscribe to receive our latest articles and insights.