15/03/2022
The following section of Gilbert + Tobin's 2022 Takeovers and Schemes Review explores the impact of environmental, social and governance (ESG) matters on public mergers and acquisitions in 2021.
2021 saw an increased number of public mergers and acquisitions in which ESG considerations were a key factor. More coming in 2022.
In 2021, companies worldwide, including Australia, had an increased focus on environmental, social and governance (ESG) matters. This was driven by growing attention by governments (both national and local), regulators, investors, financiers, customers, suppliers and the wider public on the manner in which corporates conduct their business. No longer is profitability in itself enough.
Increasingly, ESG leadership and a strong ESG strategy is a key indicator of a quality business that will deliver long term value.
During 2021, at least seven significant M&A transactions had ESG matters as a driving consideration. Many of these involved public company acquisitions (and therefore form part of the data set analysed in this Review), but others involved demergers with a public company spinning off a valuable business which some investors found challenging for ESG reasons.
ESG M&A transactions in 2021

#

Target

Purchaser

Transaction type

Value

1

BHP petroleum business

Woodside

Merger

$38.5 billion

2

Woolworths / Endeavour

N/A

Demerger

$10.8 billion

3

AusNet Services

Brookfield consortium

Scheme of arrangement

$10.2 billion

4

AGL Energy / AGL Australia

N/A

Demerger

Approximately $9 billion

5

Oil Search

Santos

Merger by scheme of arrangement

$8.1 billion

6

Spark Infrastructure

KKR consortium

Scheme of arrangement

$5.1 billion

7

Tilt Renewables

PowAR consortium and Mercury NZ

Scheme of arrangement

$2.8 billion
We have identified three main drivers of ESG M&A in 2021:
companies divesting assets with ESG concerns;
energy + resources assets being combined to support companies' long term ESG strategy; and
infrastructure investors and superannuation funds investing in the energy sector, particularly renewable energy.
Demerging assets with ESG concerns
In 2021, Woolworths and AGL Energy each divested or demerged assets that they considered to be incompatible with their longer term ESG goals or standards:
Woolworths' demerger of Endeavour Group. Endeavour Group was Woolworths' retail, liquor and hospitality business. Woolworths noted increasing awareness of ESG considerations as a key risk associated with an investment in Endeavour Group. Its decision not to proceed with the development of a Dan Murphy's store in Darwin due to concerns of the potential impact on the local indigenous community, is an example of the role that ESG factors played in Endeavour's business.
AGL Energy's demerger of AGL Australia. AGL Energy has announced its plans to split its business in two. AGL Energy will be renamed 'Accel Energy' and will focus on investment in existing operating sites as low carbon industrial energy hubs, as well as new clean energy projects. Another entity, AGL Australia (which will also be listed on the ASX as part of the demerger), will provide essential energy services to households and businesses (such as gas, electricity, broadband and other services), while investing in flexible energy trading, storage and supply and decentralised energy services. AGL Energy said demand for carbon neutral products and services, and demand for accelerated action on climate change, was a key reason for undertaking the transaction. See however 'ESG driven investment' below which discusses the Brookfield / Cannon-Brookes takeover proposal for AGL Energy.
Combining assets to support long term ESG strategy
In 2021, BHP agreed to merge its petroleum operations with Woodside, and Santos and Oil Search agreed to merge. These transactions were presented to investors as mergers to support longer term ESG initiatives. That said, the BHP / Woodside transaction could also be considered as BHP exiting assets that may not be compatible with BHP's longer term ESG objectives.
ESG benefits of these transactions were presented to investors as follows:
BHP petroleum business' merger with Woodside:

"shared values and focus on sustainable operations, carbon management and ESG leadership".
"It will build on Woodside's existing targets to reduce net emissions by 15 per cent and 30 per cent by 2025 and 2030 respectively, on the pathway to its ambition of net zero by 2050, applying these to the combined portfolio."
"The combined business is expected to generate significant cash flow this decade to support the development of new energy products and low carbon solutions…"

Santos' merger with Oil Search:

"the merger will create a company with a balance sheet and strong cashflows necessary to successfully navigate the transition to a lower carbon future with the combination of Santos' leading carbon capture and utilisation capability combining with Oil Search's ESG programs in PNG and Alaska to provide a strong foundation."
Investment in energy
In 2021, infrastructure investors and superannuation funds pursued investments in energy, in particular renewable energy. Key transactions included the PowAR consortium and Mercury NZ's acquisition of Tilt Renewables, KKR-led consortium's acquisition of Spark Infrastructure and Brookfield-led consortium's acquisition of AusNet Services. Further details of these transactions are set out below:
PowAR consortium's acquisition of Tilt Renewables. PowAR is a partnership comprising Queensland Investment Corporation, the Future Fund and AGL Energy. The PowAR consortium acquired Tilt Renewable's Australian operations while Tilt's New Zealand subsidiaries were acquired by Mercury NZ, an electricity generator and retailer.
KKR - led consortium's acquisition of Spark Infrastructure. Other members of the consortium were Ontario Teachers' Pension Plan Board and Public Sector Pension Investment Board.
Brookfield - led consortium's takeover of AusNet Services. Other members of the consortium included Sunsuper, Alberta Investment Management Corp., the Investment Management Corp. of Ontario and Healthcare of Ontario Pension Plan. One of Brookfield's aims in acquiring AusNet Services was to connect "new and decentralised energy sources to bring renewable energy to Victorian communities".
While not the focus of this Review, in 2021 infrastructure investors also pursued private mergers and acquisitions in renewable energy. This included:
ICG / Shell / Meridian Energy - Infrastructure Capital Group (ICG) and Shell Energy Operations acquired Meridian Energy's Australian operations for $729 million. As part of the transaction, ICG acquired a portfolio of renewable generation assets and development projects and Shell acquired Powershop, an online energy retailer focusing on renewable energy.
Palisade / First Sentier / Macarthur wind farm – Funds managed by Palisade Investment Partners and First Sentier Investors acquired a 50% interest in the Macarthur wind farm from HRL Morrison and Co. The deal value is believed to be close to $1 billion.
Shareholder ESG activism
In 2021, activist shareholders made ESG issues important in mergers and acquisitions. For example, JBS SA's $426 million acquisition of Huon Aquaculture (one of Australia's largest salmon producers) was subject to an ESG campaign from Dr Andrew Forrest, controller of the second largest shareholder in Huon, focusing on environmental and animal welfare standards (see page 44 for further details).
ESG driven investment
In 2022, ESG investors are taking are more active role in making ESG issues important in M&A. For example, shortly before this Review was released, a consortium of Brookfield (Canadian asset manager) and tech billionaire Mike Cannon-Brookes (co-founder and co-CEO of Atlassian) made two non-binding takeover proposals to acquire AGL Energy at modest premiums to the AGL share price. As part of the proposal, the consortium suggested a decarbonisation plan for AGL that involved AGL's target for "net zero" emissions being brought forward by 12 years to 2035 and a further $10 billion being invested in the energy transition to close down AGL's remaining coal power stations by 2030, 15 years earlier than AGL's current timelines.
Each proposal was quickly rejected by AGL's Board on the basis that it materially undervalued AGL, was not in the best interests of AGL shareholders and that AGL's proposed demerger of AGL Energy (discussed above) would deliver better value for AGL shareholders. Shortly following this rejection, Mr Cannon-Brookes tweeted that the consortium would now be "putting our pens down – with great sadness". Notwithstanding that, one can't help but feel there may be some further steps in this dance – if not by Brookfield / Cannon-Brookes then by others. One thing is for sure: companies owning coal fired power stations are certain to attract a lot of ESG commentary and investor interest in 2022 and beyond. It will be interesting to see how boards of these companies respond.
Predictions for 2022
In 2022, we expect to see:
continued mergers and acquisitions from public companies divesting assets that are less conducive to ESG-conscious investment (e.g. legacy fossil fuel assets) and increasing investment in ESG-oriented assets (e.g. renewables, hydrogen, lithium, carbon capture and storage);
M&A activity in the energy sector continuing to be an area of activity (with speculation that Origin Energy will separate its retail business and / or demerging its upstream/downstream gas business) and ESG investors taking a more active role (with Brookfield / Cannon-Brookes takeover bid for AGL being representative of what we're likely to see more of);
M&A activity in other ESG sensitive sectors such as agriculture and food, financial services and healthcare; and
increased focus by bidders on ESG as part of their due diligence (it now being common place for many acquirers, particularly funds, to commission stand alone ESG due diligence reports).
However, as one would expect, M&A activity involving ESG considerations will ultimately be determined by overall commercial and financial considerations (in addition to ESG factors) including capital allocation, financial return and business strategy.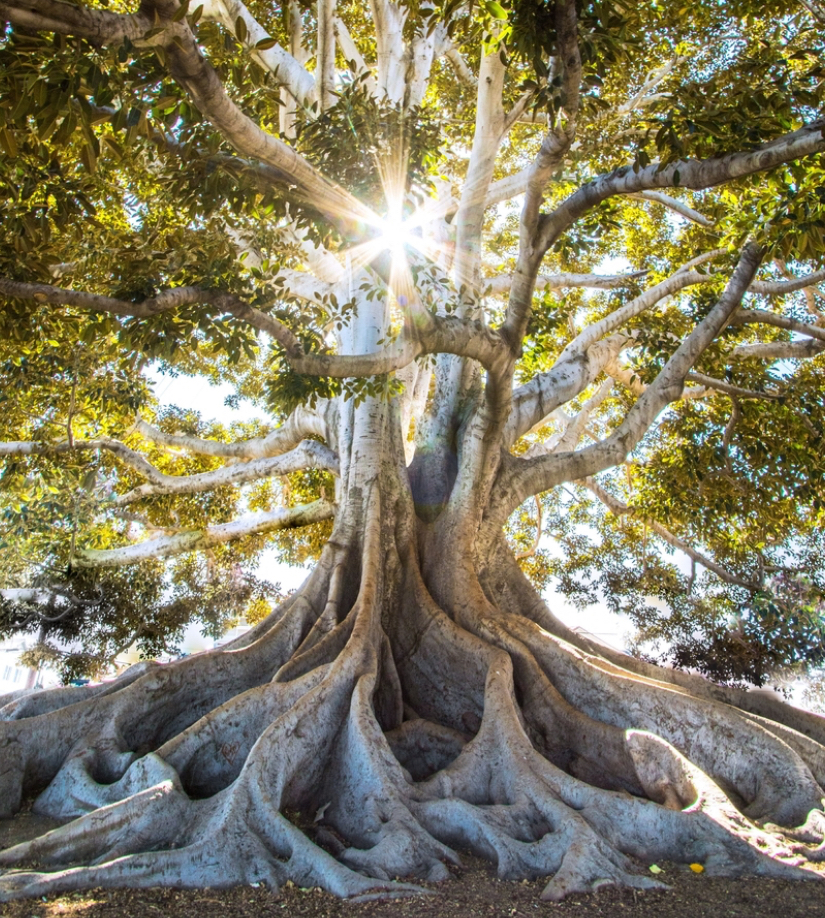 Subscribe to receive our latest articles and insights.