15/12/2022
The Treasury has released a consultation paper seeking input into the Government's Strategic Plan for Australia's Payments System (Consultation Paper). The Consultation Paper refers to emerging payments trends as the backdrop for future reform, including:
Changing payment methods: Electronic payments continue to outstrip demand for cash and cheque based payments, with an increasing preference for debit cards over credit cards.
New technology: New technology is strengthening payments systems around the world. The New Payments Platform (NPP) now processes over 25% of total account to account payments.
New providers and business models: New business models (eg, BNPL) and participants (eg, fintechs and big techs) are challenging the traditional definition of payments.
New risks: New risk profiles associated with emerging payment technology is attracting greater industry and regulator focus.
Australia's Payments System reform agenda
The Government has undertaken a range of reviews in recent years relating to Payments System reforms, including the Council of Financial Regulators' Stored Value Facility Review, the Treasury Payments System Review (Treasury Payments Review), the Senate Select Committee on Australia as a Technology and Financial Centre and the Parliamentary Joint Committee Inquiry into Mobile Payments and Digital Wallets. Various recommendations in these reviews received endorsement from the Government and informs its Payments System reform agenda. This agenda includes (among other things):
developing a Strategic Plan for the Payments System in collaboration with regulators, industry, consumer and business representatives;
updating the Payment Systems (Regulation) Act 1998 (Cth) (PSRA) to capture the full suite of payment entities and systems, as well as provide the Treasurer with ministerial powers to address payment issues outside the scope of the Reserve Bank of Australia's (RBA) public interest powers;
implementing a tiered licensing framework for payment service providers;
reducing small business transaction costs, particularly through least cost routing (LCR);
continuing development of international interoperability through cross-border initiatives; and
considering developments in the broader digital economy, such as digital wallets, BNPL, stablecoins, crypto assets, central bank digital currencies (CBDC), the consumer data right (CDR), and connecting with payment related initiatives in various States.
Treasury's Consultation Paper
The Consultation Paper sets out the proposed key principles to inform the development of the Strategic Plan, including 'efficiency, 'innovation', 'accessibility' and 'trustworthiness'. The key priorities and proposed initiatives and actions that will inform the content of the Strategic Plan are as follows.
Initiative

Actions

Reduce the prevalence of scams and fraud

Payment scams and fraud continue to present as an important issue in the retail payments system. The ePayments Code provides protections against certain financial losses but is currently voluntary and not all payment providers subscribe to the Code. The Treasury Payments Review recommended the Code be made mandatory for payments licence holders.

It is proposed that the Strategic Plan could:

continue to support and monitor government and industry initiatives that share intelligence to disrupt scams and coordinate scam responses, recognising the private sector is the first line of defence against scams; and
provide a roadmap for mandating the ePayments Code as part of the new licensing framework.

Strengthen defences against cyber attacks

Along with other critical infrastructure systems, the payments system is essential for the Australian economy to function effectively. The Security of Critical Infrastructure Act 2018 (Cth) (SOCI) enhances the regulatory framework for operators of critical infrastructure assets. Following a 2022 cyber security incident with an Australian telecommunications company, the Government made amendments to the Telecommunications Regulations 2021 to allow the sharing of identifier information with regulated entities to help detect and mitigate cyber security incidents.

 

Supervision of systemically important payment systems

The RBA supervises systemically important payment systems, including payment systems that are critical infrastructure assets under SOCI. In 2023, the RBA plans to broaden its work on the safety and resilience of such systems (including the NPP).

It is proposed that the Strategic Plan could highlight security and resilience as objectives for payments policy, and support Government's agenda on cyber security including through implementing the requirements under SOCI.
Top
Initiative

Actions

Implement changes to the PSRA

The Treasury Payments Review recommended the PSRA be amended to cover all entities that play a material role in Australia's payments system. This includes a ministerial designation power for the Treasurer to designate payments systems where it is in the national interest and direct regulators to develop rules around the operation of such systems.

It is proposed that the Strategic Plan could provide a roadmap to implementing reforms to the PSRA.

Introduce a payments licensing regime

The Treasury Payments Review recommended establishing a new licensing framework for payment service providers (PSP). This includes a tiered framework relating to payments facilitation services and stored value facility operators, informed by the PSP's activities.

It is proposed that the Strategic Plan could provide a roadmap for the implementation of the new licensing framework.

Enable greater collaboration between payment system regulators

As recommended by the Treasury Payments Review, an interagency payments forum has been established, designed to strengthen collaborations and information sharing among payment system regulators.

It is proposed that the Strategic Plan could continue to support and endorse the interagency payments forum in its efforts to strengthen collaboration and communication.

Promote competition by facilitating transparent access to payment systems

Many of Australia's payment systems operators are required to be an authorised deposit-taking institution (ADI). With the fragmentation and disintermediation of payment services, the Government supports opening payment system access to non-ADI entities (subject to conditions). The RBA is developing common access requirements, which will form part of the payments licence to facilitate access for licensees to those systems.

It is proposed that the Strategic Plan could support the RBA's work with payment system operators to develop common access requirements for payment systems, with a view to implementation through the new licensing framework.

Reduce small business transaction costs

Various reviews found that Government or RBA intervention may be necessary to address high merchant costs associated with 'tap and go' payments not automatically routed to the cheapest payment rails. The Government recognises LCR is currently available for in person debit card transactions, but limited for online debit transactions, and not yet available for mobile wallet transactions. The Government aims to make LCR requirements widely available by mid 2023 and available for in person and online debit card payments and supports the RBA's expectation that LCR will be available for mobile wallets by the end of 2024.

It is proposed that the Strategic Plan could:

support the RBA's approach in improving the availability and enablement of LCR, and note that stronger Government intervention remains possible if the RBA's expectations are not met;
note that the PSRA's expanded regulatory perimeter could enable the RBA to mandate LCR for digital wallets; and
note a range of policy measures to promote competition, innovation, and transparency.
Top
Initiative

Actions

Ensure the payments system is aligned with developments under the CDR framework

Treasury's CDR inquiry recommended strengthening the CDR's functionality through third party action initiation. This would enable consumers to instruct a firm to initiate actions on their behalf. It is proposed that payments be the first action to be introduced. The Government has introduced proposed legislative changes to enable action initiation in the CDR.

It is proposed that the Strategic Plan could:

discuss the interlinkages between CDR and payments system, such as payment initiation;
note the importance of aligning with work underway to expand the CDR to enable action initiation; and
highlight the importance for ongoing alignment between an evolving CDR framework and both existing and emerging payment systems and regulatory requirements.

Explore the policy rationale for an Australian CBDC

The RBA has concluded various research projects involving proofs of concept for the use of CBDCs. The Government supports exploring the policy rationale for a CBDC and has tasked Treasury to work with the RBA on this policy question.

It is proposed that the Strategic Plan could provide an update on proposed work to explore the public policy case for issuing a retail or wholesale CBDC in Australia.
Top
Initiative

Actions

Support the transition to more modern payments infrastructure

A key part of modernising Australia's payments infrastructure is addressing less functional payments infrastructure in the payments system. This includes two legacy systems, being the cheques system and the Bulk Electronic Clearing System. Industry notes the continued upkeep of these systems can be costly and diverts resources from investment in newer technologies.

It is proposed that the Strategic Plan be used to coordinate between participants to support a smooth transition to payment alternatives. It could:

support industry led efforts to transition away from legacy systems where appropriate;
raise public awareness and promote alternatives;
provide steps the Government can take to drive migration to alternatives; and
monitor the ongoing use of the systems, assess risks and report on progress in subsequent plans.

Maintain adequate access to cash

Cash continues to be an important method of payment but has been declining in recent years. The declining volume of banknotes being transported is putting pressure on the wholesale distribution network and regional cash access.

It is proposed that the Strategic Plan could:

inform the Government's response to providing consumers with adequate access to cash, acknowledging trade-offs between efficiency and accessibility; and
align with work underway to support innovation being undertaken across the ecosystem in payment methods.

Support international efforts to enhance cross-border payments

The Government supports the G20 Cross-Border Payments Roadmap and its purpose of addressing the challenges of cost, speed, transparency, and access regarding cross-border payments. Effective implementation could assist Australia with replacing slow and expensive existing systems.

It is proposed that the Strategic Plan could:

discuss Government priorities associated with the implementation of the G20 Roadmap;
highlight industry efforts to deliver on Australia's commitment to the G20 to enhance cross-border payments; and
support engagement with Pacific nations and foster financial inclusion.
Top
Next steps: Australia's Payments System
The Consultation Paper sets out a range of questions and considerations for industry on which Treasury is seeking input and feedback. The consultation period is open until 6 February 2023.
Please be in touch with our Fintech + Web3 team should you wish to discuss a submission.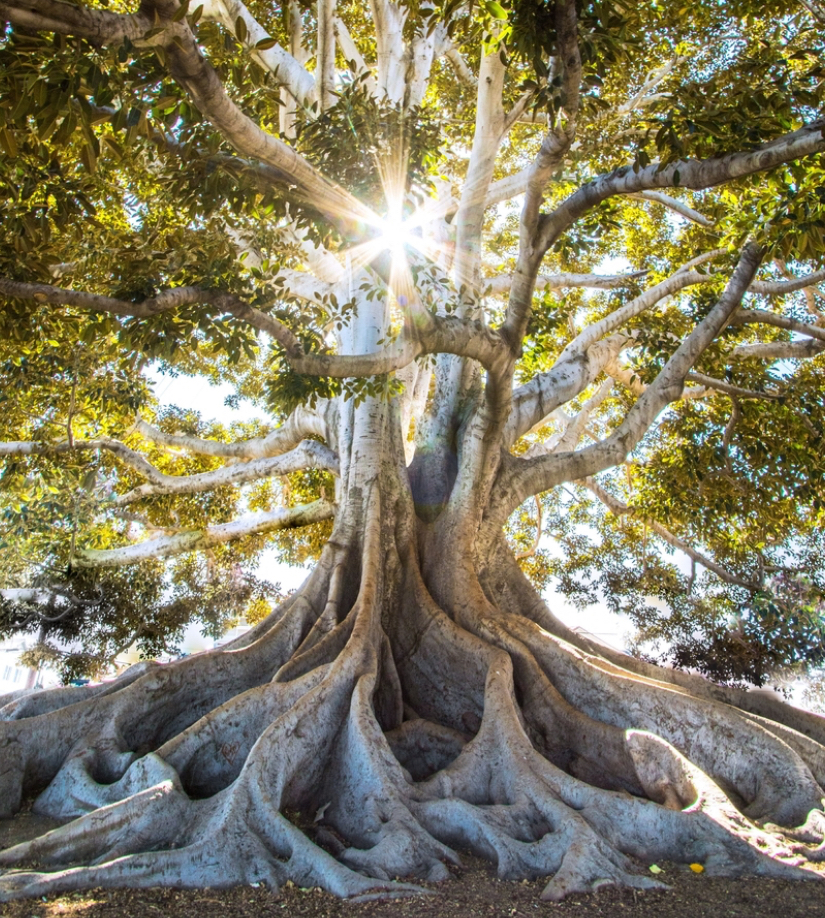 Subscribe to receive our latest articles and insights.