19/03/2015
Asia Region Funds Passport
Draft rules released
The Asia Region Funds Passport (Passport) is a region-wide initiative to facilitate the offer of interests in certain collective investment schemes (CIS) established in Passport member economies to investors in other Passport member economies. The initiative, including consultation, is being driven by representatives from Australia, South Korea, New Zealand, Thailand, Singapore and the Philippines (the Passport Working Group).
On 27 February 2015, the governments of the Passport Working Group released the internationally negotiated draft Passport rules for consultation. It is expected that Passport member economies will work to finalise the Passport arrangements this year ahead of an anticipated 2016 commencement date.
Summary
Becoming a Passport Fund is a two part process – registration by the home regulator and then approval for entry by the host regulator.

To be registered, the home regulator must be satisfied that (amongst other things) the fund operator is an eligible entity.

For an operator to be classified as an eligible entity, it must satisfy 7 requirements, including requirements relating to value of funds under management, capital and organisational competence.

Once registered and operating, a Passport Fund must comply with ongoing compliance and notification requirements in both the home and host jurisdictions.
How the Passport will work
The Passport will provide a multilateral framework within which a CIS operator who operates an eligible CIS (a Passport Fund) in a passport member economy (home economy) will be able to offer interests in the fund to investors in other Passport member economies (host economy). In Australia, only managed investment schemes registered in accordance with the Corporations Act 2001 (Cth) (Corporations Act) will qualify as Passport Funds.
The Passport initiative will require eligible funds and operators to apply to the home economy regulator for registration as a Passport Fund, and then apply to the host economy for approval to enter and offer fund interests in that jurisdiction. The rules contemplate engagement between the home regulator and the host regulator as part of the application and approval process, and also as part of ongoing cross-border supervisory arrangements (yet to be released). Each Passport regulator will take all reasonable measures to keep confidential the information given to it by a Passport Fund or operator.
 
The Passport initiative has the following stated objectives:
provide investors with a more diverse range of investment opportunities;

deepen the region's capital markets to attract finance for growth;

strengthen the capacity, expertise and international competitiveness of financial markets in the region and the funds management industry with a view to supporting sound economic development; and

maintain legal and regulatory frameworks which promote a high degree of investor protection, fair, efficient and transparent markets for financial services, support financial stability and provide high standards in the management and distribution of CISs.
The rules – what has been suggested?
Overview of the proposed framework
Broadly, the rules are a combination of home economy laws, host economy laws and new "special" Passport rules to govern the operation and regulation of Passport Funds.
Home economy laws and regulations will apply to the authorisation of the CIS operator and the CIS itself. For example, the Australian laws and regulations will apply to an Australian responsible entity and regulation of an Australian CIS.
 
Host economy laws and regulations will apply to the interaction between the investor and the Passport Fund. For example, an Australian Passport Fund that offers interests in Thailand will be subject to Thai laws on distribution, disclosure, complaints handling and marketing.
 
Special Passport rules will apply in relation to host registration and entry processes, the qualifications and experience of operators, regulatory control, and investment and portfolio allocation.
The proposed special Passport rules will likely generate further discussion as they may require that CISs and operators meet higher regulatory capital requirements (particularly those with outsourced custody arrangements), some higher standards of organisational competence and may pose barriers to entry for significant and experienced players in the funds management sector.
 
Key aspects of the proposed special rules are discussed below.
Proposed special Passport rules
a) The CIS operator must be an "eligible entity"
An operator of a regulated CIS must apply to the home regulator for the CIS to be assessed for registration as a Passport Fund.
The home regulator will consider whether:
the CIS is regulated under the laws and regulations of the home economy;

the CIS operator is an eligible entity; and

the CIS is likely to be operated in compliance with the home economy laws and regulations and the Passport rules.
An operator (a responsible entity in the context of an Australian eligible fund) is an "eligible entity" if it:
together with its related parties, is responsible for at least USD500 million in funds under management;

has appropriately qualified officers – a CEO with at least 10 years' relevant experience within the previous 15 years, at least 2 executive directors each with at least 5 years' relevant experience within the previous 7 years and at least one investment officer holding a bachelor degree and having at least 3 years' experience within the previous 5 years;

has at least USD1 million in capital plus additional capital of 0.1% of assets under management in excess of USD500 million (such additional capital capped at USD20 million);

has adequate and documented organisational arrangements in place, which includes clearly assigned responsibilities and reporting lines, internal control mechanisms, asset management procedures, record keeping obligations and a documented register of members;

in the opinion of the home regulator, has a good track record and good standing for the past 5 years; and

has a principal place of business in its home economy.
If registration is approved by the home regulator, the proposed Passport Fund must then apply to the host regulator(s) for entry to offer interests. The host regulator may refuse an application where it determines it is not in the public interest to authorise the proposed Passport Fund to offer interests in the host economy (public interest cannot include any benefit to the host economy that may arise from limiting competition to the host economy's funds management industry).
 b) The host regulator will have the same enforcement powers
A Passport regulator will have power to use any supervisory, investigative and information gathering powers that it has in relation to a Passport Fund operating in its jurisdiction in order to supervise compliance and assist other regulators to supervise compliance.
A Passport regulator will also have powers to issue stop orders and suspend or revoke authorisations, in addition to any other administrative powers it has under its own laws and regulations. This includes a power for the host regulator to notify a Passport Fund or its operator that interests in the fund must no longer be offered in the host economy where the host regulator is of the opinion that the Passport Fund is not complying or is not likely to comply with host economy laws. This is consistent with ASIC's existing powers to issue banning orders to non-compliant Australian financial services licensees (ie, operators) or remove the benefit of class order or individual relief.
A Passport regulator may also exercise any powers it has to exempt a Passport Fund from the home economy laws or the host economy laws (as applicable).
c) On-going obligations in home and host jurisdictions
Once registered, the operator of a Passport Fund must comply with ongoing obligations in its home and host jurisdictions, including:
notifying its home and host regulators of any breaches within 7 days of the breach occurring and of other changes to details (eg, change in operator); and

conducting an annual compliance review.
 d) Requirement of an offer in home economy
The rules prohibit a Passport Fund from offering interests in the fund in a Passport member jurisdiction (other than its home economy) unless there is an ongoing offer of interests in the fund in the home economy that is subject to the normal home economy laws and regulations and that offer is bona fide and does not exclude subscription by retail investors, or at least 30% of the value of interests in the fund are held by members resident in the home economy and a compliant disclosure document has been given to the home regulator.
This is to ensure there is a nexus between the operator's business activities and the home economy so as to give the public confidence that the home regulator can review regulated disclosure for the CIS and that there is a local connection supporting compliance.
e) Restrictions on investments and portfolio allocation
The special Passport rules contain detailed requirements and restrictions that relate to how a Passport Fund must hold assets and the types of assets that can be held. These include setting limits on exposure to derivatives, restrictions on the types of assets that can be acquired and when a Passport Fund can enter into securities lending arrangements, a prohibition on providing loans, guarantees and underwriting securities and a prohibition on short-selling.
 
Broadly, a Passport Fund is only permitted to acquire currency, deposits, depository receipts over gold, transferable securities and money market instruments. A Passport Fund is also permitted to hold a transferable security if that security is issued in an International Organisation of Securities Commissions jurisdiction.
 
The special Passport rules also contain restrictions on portfolio allocations. Broadly, these are:
5% of portfolio allocation for transferable securities, money market instruments or securities lending arrangements that relate to a single entity that is not subject to prudential supervision;

15% of portfolio allocation for transferable securities, money market instruments or securities lending arrangements that relate to a single entity that is subject to prudential supervision;

20% of portfolio allocation for transferable securities, money market instruments, securities lending arrangements or deposits that relate to the same entity; and

35% of portfolio allocation for assets that are risk-assessed government securities relating to the same government entity.
For the purposes of the Passport rules:
A "transferable security" is a security that can be transferred or redeemed from an issuer and no liability could arise from holding the security (eg, because the security is fully paid). Transferable securities include a share in a body corporate, a bond or debt security, an interest in a CIS, and any interest in an asset or a right to be issued an asset covered by these types of securities.

A "money market instrument" is an instrument that matures at issuance or has a residual maturity of up to and including 397 days or may be reasonably expected to undergo regular yield adjustments that are in line with money market conditions at least once every 397 days. The instrument must be able to be reliably valued and closed out or sold for that value.
Key takeaways
It is currently expected that the Passport will be implemented in 2016. Operators and service providers wishing to participate in the regime or service such participants will need to determine if they are appropriately resourced and authorised.
 
Australian registered schemes and responsible entities will be able to register as Passport Funds and offer interests in participating economies without needing to be licensed or regulated in those economies, provided they can demonstrate compliance with the rules.
The Passport will increase the demand from offshore fund operators for Australian distributors and other service providers to facilitate the offer of interests in offshore CISs in Australia under the Passport. This may necessitate distributors and service providers having authorisations to provide financial services to retail clients.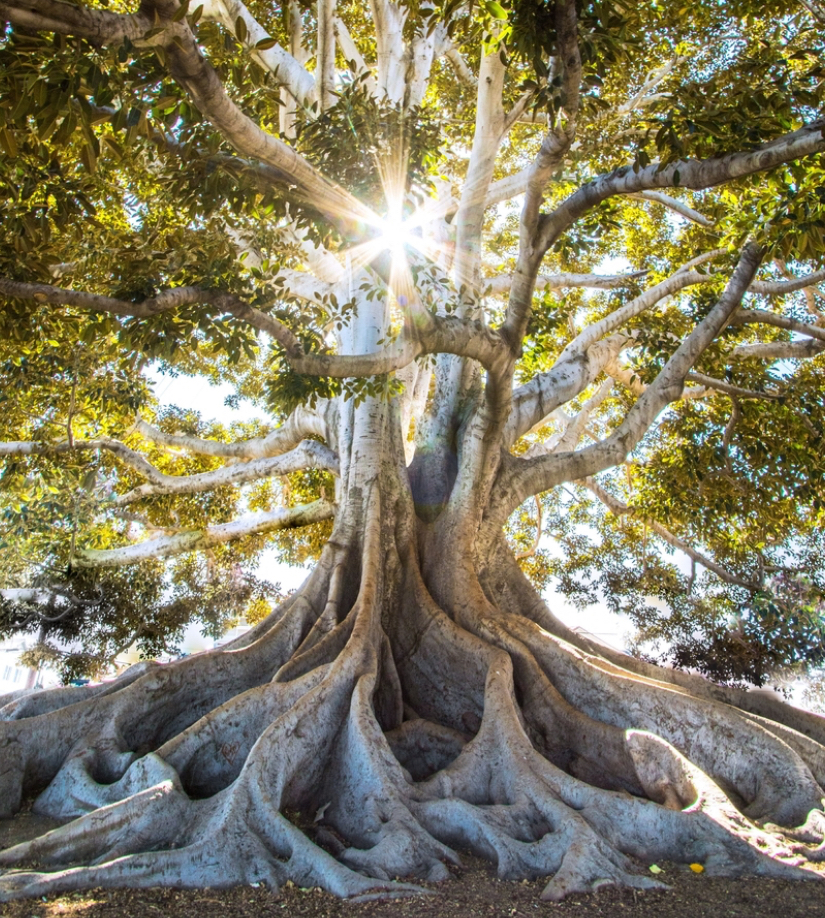 Subscribe to receive our latest articles and insights.