11/07/2019
The Australian Securities and Investments Commission (ASIC) has released its highly anticipated Consultation Paper 315 Foreign financial services providers: Further consultation (CP 315), which includes a draft updated regulatory guide for foreign financial services providers (FFSPs). In CP 315, ASIC is seeking feedback on its proposed foreign Australian financial services licence (AFSL) regime for FFSPs and its proposal to replace the existing 'limited connection' exemption with 'funds management' relief (see earlier update here).
We have set out an overview of the licensing regime and proposed relief below. We note that FFSPs should still consider whether they are carrying on a business in Australia as this still triggers the requirement to register with ASIC as a foreign company.
Foreign AFSL regime
Application process
FFSPs currently eligible for "sufficient equivalence" relief (commonly referred to as "passport relief") will be eligible to apply for a foreign AFSL. Generally, this includes FFSPs licensed or authorised by overseas regulatory authorities under a sufficiently equivalent regime as assessed by ASIC to provide financial services to wholesale investors. This currently includes certain regulated FFSPs from Germany, Hong Kong, Luxembourg, the United Kingdom, Singapore, and the United States.
ASIC has stated that the application process for FFSPs will be more streamlined than the process for a full AFSL on the basis that such FFSPs are authorised under a sufficiently equivalent overseas regulatory regime. FFSPs seeking to apply for a foreign AFSL will need to submit the following documents:
Business Description: This document provides an overview and organisation chart of the business. FFSPs will be required to include evidence of incorporation in the relevant overseas regulatory regime, the regulatory authorisation or licence, details of any significant exemptions or relief obtained from relevant requirements in the overseas regulatory regime that apply to the foreign services the applicant wishes to be authorised to provide in Australia, details of any significant investigation, enforcement or disciplinary action undertaken by the overseas regulatory authority against the applicant in a foreign jurisdiction, and consent to notify and engage with the relevant overseas regulatory authority in relation to the application and the applicant's business.
People proofs: This generally includes a bankruptcy check and criminal history check for each responsible officer to assist ASIC in determining whether the officers are of "good fame and character".
It appears that the process of applying for a foreign AFSL is not intended to be significantly more onerous than the existing notification process for FFSPs seeking to rely on passport relief'. The key differences will be:
what ASIC does with the application once received – passport relief is generally a notification process, with limited formal assessment undertaken by ASIC and the proposed foreign AFSL regime will involve an assessment process that is similar to a standard AFSL application;
once a foreign AFSL is obtained, the ongoing compliance burden and costs associated with maintaining a foreign AFSL will be greater than that currently experienced by FFSPs relying on passport relief.
Unlike the standard AFSL application process, ASIC does not require that FFSPs submit statements of Organisational Competence (ie, the document by which ASIC assesses the skills, knowledge and experience of each responsible officer) and Financial Statements and Financial Resources (ie, evidence that the applicant has sufficient financial resources to provide the financial services covered by the licence). However, applicants may be asked to provide additional documents depending on the proposed financial services being provided and the size and complexity of the FFSP's business. This may include information on dispute resolution processes, risk management frameworks, and compliance arrangements.
Obligations
ASIC has indicated that there are fundamental conduct obligations that FFSPs should comply with when engaging with wholesale investors in Australia. However, ASIC has proposed that FFSPs will not be required to comply with certain obligations where ASIC is of the view that the:
relevant overseas regulator will monitor or enforce the FFSP's compliance with the overseas regulatory regime as they apply to the FFSP's business activities in Australia; and
regulatory regime in FFSP's home jurisdiction produces similar regulatory outcomes to the Australian regime.
Generally, FFSPs holding a foreign AFSL will be subject to the requirement to provide financial services efficiently, honestly and fairly, to ensure it and its representatives comply with the conditions on its licence and applicable Australian financial services laws, to have adequate risk management systems, and to have in place adequate arrangements for management of conflicts of interest.
ASIC has also indicated that FFSPs holding a foreign AFSL, like AFSL holders, will be subject to ASIC's full range of supervisory and enforcement tools, which are generally used to monitor, supervise, and address misconduct. This includes ASIC's:
directions power;
breach reporting requirements;
requirement for a licence holder to provide reasonable assistance to ASIC during surveillance checks; and
specific remedies and penalties including the power to impose or vary licence conditions, vary, suspend or cancel a financial services licence, seek injunctions, and impose penalties for offences.
'Funds management' relief
ASIC is proposing to exempt FFSPs providing "funds management financial services" in Australia from the requirement to be licensed, subject to a cap on the scale of those services as well as other conditions. Funds management financial services include the provision of any of the following activities to a professional investor in Australia:
dealing in interests of a managed investment scheme established outside Australia (scheme) or securities of a body that carries on a business of investment that is incorporated overseas (body);
providing financial product advice in relation to the interests or securities of the scheme or body;
making a market in relation to the interests or securities of the scheme or body; and
portfolio management services to a limited selection of professional investors, where portfolio management services are "the management of assets located outside Australia by a manager on behalf of 'eligible Australian users'". These eligible users will include exempt public authorities, persons operating statutory funds under the Life Insurance Act 1995, persons in Australia operating a managed investment scheme with net assets of at least A$10million, and persons who are trustees of a superannuation fund, approved deposit fund, pooled superannuation trust, or public sector superannuation fund within the meaning of the Superannuation Industry (Supervision) Act 1993 and with net assets of at least A$10million.
In CP 315, ASIC indicated that it would include investment management structures commonly used overseas however ASIC has stated that it will not extend the funds management relief to cover the provision of custodial and depository services for the interests or securities of the scheme or body.
Notably and in line with the Ontario Securities Commission's approach to FFSPs, ASIC has proposed that FFSPs can only rely on the funds management relief where less than 10% of its annual aggregated consolidated gross revenue (AACGR) is generated from the provision of funds management financial services in Australia. This AACGR includes the AACGR of entities within the FFSP's corporate group (for each of the previous and current financial years).
The funds management relief will also be conditional on the FFSP:
not carrying on a business in Australia;
appointing a local agent who is authorised to accept service of process and notices;
lodging a deed with ASIC submitting to the non-exclusive jurisdiction of the Australian courts in relation to action by ASIC and other Australian government entities;
notifying ASIC of the types of funds management financial services it intends to provide to professional investors in Australia;
maintaining proof of its compliance with the proposed 10% AACGR cap;
complying with directions from ASIC to provide a written statement containing specified information;
providing reasonable assistance to ASIC during surveillance checks;
only providing financial services to eligible Australian clients; and
not relying on the relief if ASIC has notified the FFSP, or its local agent, that the FFSP is excluded from relying on the relief, and ASIC has not withdrawn the notice.
Together with the existing exemptions under regulation 7.6.02AG of the Corporations Regulations 2001, ASIC is of the view that this funds management relief will facilitate access by professional investors in Australia to offshore services while balancing cross-border facilitation, market integrity and investor protection.
The introduction of this funds management relief is reflective of ASIC's intention – as indicated by ASIC Chair James Shipton's CEDA keynote address – to take a more hands-on approach to its supervisory activities. By implementing this funds management relief, which is more sophisticated than the current regime, ASIC is taking a more comprehensive oversight position in relation to FFSPs than previously.
Reverse solicitation
ASIC has stated that it will not give licensing relief to FFSPs providing financial services to Australian professional investors where the investor made the initial application or inquiry for financial services from the FFSP (ie, reverse solicitation). ASIC noted that its key concern under the current relief regime was that FFSPs had taken too broad an interpretation of its application particularly in relation to limited connection relief, which does not require any notification or application to ASIC. By extending relief in the case of reverse solicitation, ASIC stated that this would similarly not allow ASIC to fully monitor FFSP conduct and directly impact ASIC's ability to take immediate action about misuse of the relief based on reverse solicitation or any potential misconduct by an FFSP. ASIC has acknowledged that reverse solicitation exemptions are available in jurisdictions that have implemented the Alternative Investment Fund Managers Directive, however at this stage ASIC does not intend to introduce equivalent relief for FFSPs providing financial services in Australia.
FFSPs should note that the existing statutory exemptions for reverse solicitation continues. The availability of this exemption is dependent on whether the FFSP is deemed to have engaged in conduct that is intended to induce people in Australia to use financial services provided by the FFSP or is likely to have had that effect.
Future considerations
ASIC has stated its intention to extend the transitional period for passport relief such that FFSPs currently relying on sufficient equivalence relief may do so until 31 March 2022. For FFSPs relying on limited connection relief, ASIC has proposed making funds management relief available to eligible FFSPs from 1 April 2020, with a six-month transitional period to 30 September 2020 to facilitate compliance with the conditions of the relief.
Submissions are due by 9 August 2019. Please be in touch should you wish to discuss.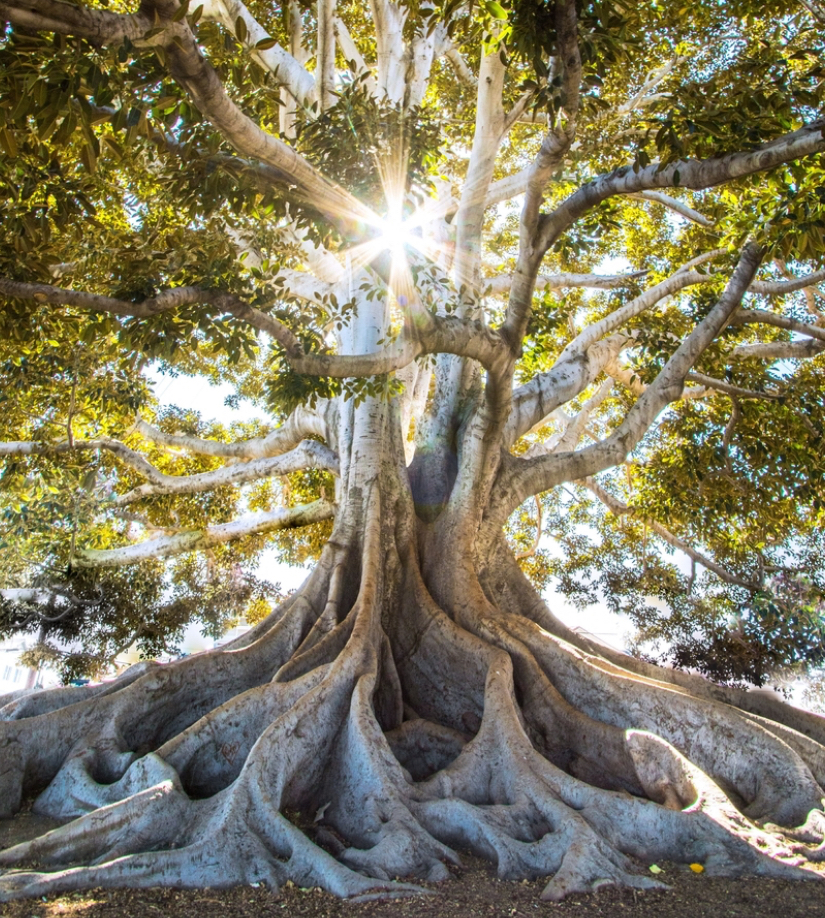 Subscribe to receive our latest articles and insights.