03/12/2021
See our 2022 update: Climate litigation in Australia - A half yearly review
---
"Trauma will be far more common and good health harder to hold and maintain… It will largely be inflicted by the inaction of this generation of adults, in what might fairly be described as the greatest inter-generational injustice ever inflicted by one generation of humans upon the next…" Justice Bromberg in Sharma at [298]
Mitigating the adverse impacts of climate change will be one of the greatest challenges of this decade for both Federal and State Governments and corporate Australia. But is enough being done? In the past year, concerned Australians have expressed their frustration and taken court action to challenge government approvals of carbon intensive projects and developments based on environmental grounds. More pointed questions are being asked through the courts about corporate decision-making relating to emissions, climate impacts and the adequacy of disclosures to the market.
This year, Australian courts have accepted the science behind climate change and that the catastrophic impact of climate change on future generations is foreseeable.  In doing so, Courts have recognised that a duty of care to prevent future harm associated with carbon emissions can exist.  Pressure will inevitably emerge from multiple angles – regulators, investors, employees and communities – for corporate Australia to take a much more proactive approach to climate change lest they find themselves on the receiving end of novel climate change litigation.
This year in review article analyses the more notable Court proceedings from 2021. These cases have had a significant impact on Australian jurisprudence in that they set a baseline from which climate activists will seek to push the boundaries in the claims that they bring, and there is no reason to expect that the law will not continue to develop at the rate we have seen this year. 
Part One: Duty to avoid harm from carbon emissions
Sharma v Minister for the Environment
As discussed in our previous article Climate litigation around the world and potential risks for corporate Australia, in the case of Sharma by her litigation representative Sister Marie Brigid Arthur v Minister for the Environment [2021] FCA 560 (Sharma), a group of school children brought a claim against the Federal Minister for the Environment seeking to prevent the approval of a local coal mine.  The Federal Court of Australia found that the Minister owed a duty to persons under 18 years of age to take reasonable care to avoid causing them harm from further carbon emissions when determining whether to approve the expansion of a coal mine. However, the Court was not prepared to prevent the Minister from granting the approval as there was no evidence that an approval decision was imminent (although, as it transpired, such a decision was imminent).
Notably, though, the expert evidence led by the children was accepted by the Court, which found that the burning of coal from the relevant project was likely to cause a "tiny but measurable increase to global average surface temperatures" and that that this would increase the risk of global average surface temperatures increasing beyond 2°C above pre-industrial levels, causing catastrophic climatic hazards.  The Court also accepted that it was foreseeable that future generations could be exposed to a risk of injury (including death) from heatwaves, bushfires, severe flooding and extreme cyclones caused by climate change.
The Minister for the Environment appealed that decision and the appeal hearing took place on 18 – 20 October 2021.  The hearing comes in the wake of the Federal Government's approval of three coal projects since the delivery of the first instance decision, including the Vickery Extension Project that prompted the Sharma litigation. Subject to the outcome of the Sharma appeal, it would be surprising if we did not see further court challenges to those approvals in light of the novel duty of care found to exist under the Environment Protection and Biodiversity Conservation Act 1999 (Cth) (EPBC Act).
Pabai Pabai & Anor v Commonwealth of Australia
On 26 October 2021, Paul Kabai and Pabai Pabai of Gudamalulgal in the Torres Strait filed a case in the Federal Court arguing that the Commonwealth Government has breached a duty of care owed to Torres Strait Islanders by failing to take steps to prevent current and projected impacts of climate change. Mr Kabai and Mr Pabai will argue this has resulted in the degradation of the land and marine environment, loss of Ailan Kastom and loss of Native Title rights.
In addressing the media on the case, Mr Kabai expressed a fear that his children and grandchildren would become "refugees on their own land." The impacts of rising water levels on low lying islands such as those in the Torres Strait are certainly now well publicised (and, indeed, were accepted in Sharma); the case may be the first of its kind filed in an Australian court, but it echoes the complaint to the United Nations Human Rights Council made by an alliance of Torres Strait Islanders back in 2019 on the same issue. The case appears to draw inspiration from the findings in the Sharma decision, but also a proceeding brought against the Dutch government, where the Dutch government was found to have an obligation to safeguard its citizens from the consequences of climate change as a result of global warming by reducing greenhouse gas emissions. This obligation to protect Dutch citizens from climate change was found to arise, in part, because of the Netherland's obligations under the European Convention on Human Rights and so is not directly applicable to Australian law. 
Part Two: Challenges to government decisions
Mullaley Gas and Pipeline Accord Inc v Santos NSW (Eastern) Pty Ltd [2021] NSWLEC 110
On 18 October 2021, the NSW Land and Environment Court published its decision regarding a challenge to the decision of the NSW Independent Planning Commission (IPC) to grant development consent for Santos' Narrabri Gas Project (Project). 
In that case, the contentions made by the Mullaley Gas and Pipeline Accord Inc. (MGPA) that the IPC's decision was invalid on four grounds were rejected, largely due to the confined scope of the particular proceeding.  But the Court reiterated that clause 14(1) of the State Environment Planning Policy (Mining, Petroleum Production and Extractive Industries) 2007 (Mining SEPP) should be understood as including Scope 3 (downstream) emissions. Although in this case Santos had insufficient control of Scope 3 emissions to justify the imposition of a condition of consent to regulate downstream emissions, the Court noted that there may be other projects where the proponent would have sufficient control to justify the imposition of such a condition. Proponents should be aware that if their projects involve a relationship with an end user – including an end user within the same corporate group (which example was identified by the Court at [106]) – it remains open to decision-makers to impose conditions on Scope 3 emissions tied to the relevant project.
This decision will likely impact the determination of future carbon intensive projects under the Mining SEPP and, in a sense, represents a false victory for Santos, who will inevitably have future projects scrutinised under that very policy.
Bushfire Survivors for Climate Action Incorporated v Environment Protection Authority [2021] NSWLEC 92
The climate action group, Bushfire Survivors for Climate Action (BSCA) commenced a proceeding against the NSW EPA arguing that it had a duty under the Protection of the Environment Administration Act 1991 (NSW) (Act), to develop objectives, guidelines and policies to ensure environmental protection from climate change.
The Court found that the EPA's duty continued to evolve over time to address evolving threats to the environment and it was acknowledged that climate change is currently one of the most significant threats to the environment. The Court held that the EPA had failed in its duty to implement the necessary policies, guidelines and objectives relating to climate change as none of the EPA's policy documents dealt specifically (or in some cases even at all) with climate change.
The BSCA argued that the duty to develop the relevant policies, guidelines and objectives should be more specific, and that the EPA should be required to develop policies, guidelines and objectives regulating and reducing greenhouse gas emissions to limit global warming to 1.5 degrees Celsius above pre-industrial levels. But the Court was not prepared to find that such a duty was owed, on the basis that the EPA has a discretion as to the specific content of the written instruments it develops.  For further discussion of this case, please see our article: NSW EPA ordered to develop environmental protection guidelines aimed at climate change.
Proceeding against Victorian Environmental Protection Authority
Hot on the heels of the Bushfires decision, the Victorian Environment Protection Authority (Victorian EPA) is now in the firing line. A public interest group, Environment Victoria, has recently commenced a proceeding in the Supreme Court of Victoria against the Victorian EPA seeking judicial review of its licence review decision in relation to the three remaining coal power stations in Victoria. Environment Victoria, represented by Environmental Justice Australia, argues that in failing to set limits on greenhouse gas emissions when making its decision regarding the licences, the EPA failed to require best practice management of toxic emissions, to take proper account of the principles of environmental protection contained in the Environment Protection Act 1970 (Vic), and to consider key sections of the Climate Change Act (2017) (Climate Change Act). 
The Climate Change Act – which will be tested in court for the first time during this proceeding – requires Victorian regulatory authorities to have regard to the potential impacts of climate change and contribution to the State's greenhouse gas emissions when making project approval and licensing decisions. The case serves as yet another reminder to companies to scrutinise their climate policies and environmental impact assessment for their projects, which are likely to be the subject of greater focus by the EPA.
Part Three: Disclosures regarding climate change risk
O'Donnell v Commonwealth of Australia [2021] FCA 1223
An action brought by Kathleen O'Donnell (Applicant), against the Australian Government is yet another case illustrating the consequences of failing to keep climate change front of mind. Whilst the cases mentioned earlier in this article have been focused on the failure to take account of climate change in decision making, this case focuses on the failure to disclose climate change-related risks. Globally, it is the first action  seeking to hold a nation accountable for not disclosing the risks of climate change to sovereign bond investors.
The information alleged to have not been disclosed was defined as "Material Climate Change Information" which:
would inform holders about significant risks associated with holding the exchange-traded Australian Government Bond (eAGBs) that persons would reasonably require to make an investment decision, and/or 
information that might reasonably be expected to have a material influence on decisions by investors as to whether to hold, dispose or purchase eAGBs.
An application by the Government seeking to have the Applicant's statement of claim struck out was largely unsuccessful and the Applicant's claim in misleading or deceptive conduct was allowed to proceed.
Corporate Australia has for some time now been on notice to ensure they make adequate climate risk disclosures, of the nature contemplated in the O'Donnell case; with a failure to do so likely to see them facing similar claims relating to misleading and deceptive conduct.  However, it is imperative that companies do not just pay lip service to this disclosure requirement and ensure they have a proper basis for any statements contained in their disclosures; any perceived inadequacies in these disclosures may result in further climate change litigation.
Australasian Centre for Corporate Responsibility v Santos Limited
In that respect, 2021 saw the filing of Australia's first 'greenwashing' case and the first case globally to challenge the veracity of a company's net zero targets. The Environmental Defenders' Office, acting on behalf of the Australasian Centre for Corporate Responsibility (ACCR), commenced a proceeding against Santos Limited (Santos) in the Federal Court of Australia over its claims that natural gas is 'clean fuel' and that it has a 'credible and clear plan' to reach net zero emissions by 2040. The ACCR claims these representations - along with numerous other statements and omissions regarding Santos' net zero and clean energy claims - constitute misleading or deceptive conduct.
The EDO has described the case on its website as a "world-first, test case in relation to the viability of carbon capture and storage, and the environmental impacts of blue hydrogen, increasingly touted as a key element in gas companies' pathways toward net zero emissions." Whilst the proceeding is still at an early stage, corporate Australia will likely be following it closely given its potential to be ground-breaking in more than one sphere.
The ACCR has notably retained Noel Hutley SC, lead counsel in Sharma and the leading author of an opinion commissioned by the Centre for Policy Development's on "Climate Change and Directors' Duties". Mr Hutley SC expressed in 2016 the view that "it is likely to be only a matter of time before we see litigation against a director who has failed to perceive, disclose or take steps in relation to a foreseeable climate-related risk that can be demonstrated to have caused harm to a company."  Given the progress of climate change litigation in 2021, that time would seem to be looming.
For further information about greenwashing and disclosures concerning net zero commitments, please see our article: "Net zero commitments": the latest minefield for directors.
 Abrahams v Commonwealth Bank of Australia
In another case reinforcing the importance of climate risk disclosure for companies and the potential exposure of directors, the Federal Court has recently ordered the Commonwealth Bank of Australia (CBA) to release documents regarding its decision to finance seven oil and gas projects. Relying on the Corporations Act, Guy and Kim Abrahams as trustees for the Abrahams Family Trust (Abrahams), and as long-term shareholders of CBA, applied for access to the documents on the basis that CBA's involvement in such projects could infringe its own environmental and social policies. In particular, Abrahams requested the documents to determine whether CBA understood the requisite assessment of the environmental, social and economic impacts of the projects, and whether the projects are consistent with the goals of the Paris Agreement.
Concluding remarks
The above cases demonstrate the clear direction in which climate litigation is heading and serve as a timely reminder that companies must be proactive in their climate targets and policies, rather than reactive to court mandated obligations.  Upon a decision being made in ACCR v Santos, corporate Australia might expect an increasing number of cases in relation to inadequate climate risk disclosure, which may sound in claims of misleading or deceptive conduct as part of shareholder class actions, and directors will no doubt be in the cross-hairs next.
Whilst 2021 has seen it established that government bodies can owe a duty of care to prevent harm arising from climate change, it may be some way off before we see this manifest in a successful claim against a corporate for breach of a duty – there remains a question as to whether the science is currently capable of attributing a specific climate change harm to an individual source of emissions. That is, it is difficult to quantify the impact caused by a single company's emissions.  But whether or not those claims will ultimately be successful might be beside the point – companies will unlikely relish their time in the spotlight on the receiving end of a claim brought against them for perceived inadequacies in their approach to climate change.
DECARBONISING AUSTRALIA - SURVEY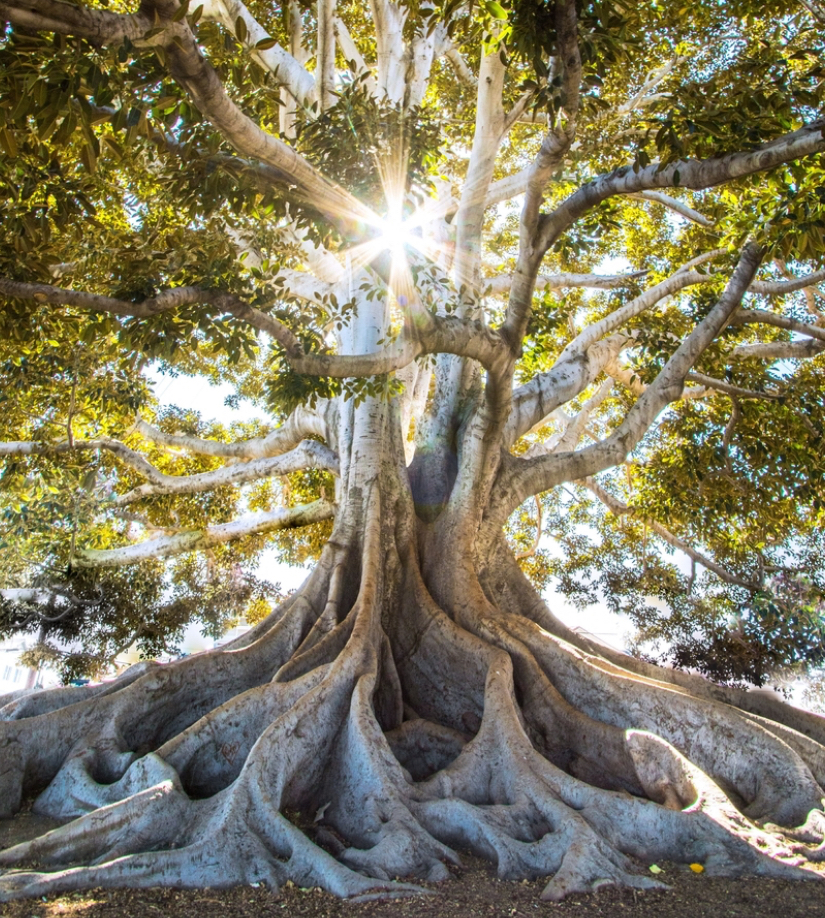 Subscribe to receive our latest articles and insights.