06/07/2022
On Friday 24 June, Gilbert + Tobin in conjunction with BusinessNews hosted The Future of Clean Energy at the Perth Convention Centre. This conference looked at the commercial opportunities, and Australia's global competitive advantage, in relation to hydrogen and lithium, both of which are considered integral to a clean energy future.
Keynote speakers at the conference included:
the Hon. Alannah MacTiernan MLC (Minister for Regional Development; Agriculture and Food; Hydrogen Industry) (Minister); 
Julie Shuttleworth AM (Chief Executive, Fortescue Future Industries (FFI)); and 
Shaun Gregory (Executive Vice President, New Energy Growth, Woodside). 
The event concluded with a panel discussion involving Ilona Millar (Gilbert + Tobin Climate Change Partner), Leigh Holder (Business Development Director, Yara Clean Ammonia) and Hayley Lawrence (Non-Executive Director, Global Lithium Resources).
Gilbert + Tobin Energy and Resources Partner Michael Blakiston opened the event noting that the global momentum towards clean energy is "staggering", with both public and private sector aligning to reach net zero.  Indeed, as noted by the Minister, the sheer turn out at the event was testimony to the "change in commercial psyche", which is putting clean and green energy at the forefront of industry thinking.
Key themes
Topics emerging from the conference with regards to decarbonisation and clean energy are:
the abundance of global and local opportunities for Australia (and Western Australia in particular) to capitalise on the pivot towards renewables, particularly with regards to hydrogen;
the need to stimulate demand while increasing supply, and ensuring that pricing for new products reflects the amounts that end users are prepared to pay;
the importance of collaboration, particularly in regards to the development of common user infrastructure and expanded downstream processing; 
the need to engage with First Nations people; and 
the importance of regulatory and policy reform in driving investment in new industry.
Opportunities for hydrogen and battery metals 
The WA government recently committed to closing down its coal-fired power stations by 2030, concomitantly promising $3.8 million of investment in renewable energy.  According to the Minister, this is a "symbol" of where the State is headed and indicates there will be ample opportunity for companies and communities to take part in a clean energy future.
Australia is well-placed to capitalise on the transition to renewable energy, given its vast landmass with ample wind and solar energy, as noted by both the Minister and Ms Shuttleworth of FFI .  This makes the country a prime location for the production of green energy to create hydrogen and the industry necessary to achieve that. 
Indeed, global demand for clean energy and hydrogen is expected to increase dramatically.  The Minister indicated that the International Energy Agency expects green hydrogen to account for 60% of the world's global emissions reduction requirements.  Currently only 0.3 gigawatts (GW) of green power is used to produce hydrogen globally: this will be required to increase to 3,600GW by 2050.  The Minister expects WA alone to create 100GW of renewable energy by 2030 annually.  Long-term, this could even match Australia's significant LNG exports as a key goal of WA's renewable hydrogen strategy.
Australia is beginning to see significant investment in renewable energy and green hydrogen: just a few weeks ago, BP acquired a 40% shareholding in the Asian Renewable Energy Hub as operator.  This hub has the potential to generate 26GW of green energy.  Across WA, projects such as the Denham microgrid, run by Horizon Power, FFI's Uaroo Project and Infinite Green Energy's Arrowsmith and MEG HP1 Projects are taking shape.  
Many of these projects are being made possible with Federal government co-funding, such as the WA Hydrogen Hubs, which received funding for the development of initial infrastructure for the Pilbara and Kwinana Hydrogen Hubs.  
The WA government is also funding smaller projects to develop the skills required for a clean energy future as well as to understand the hurdles in building green hydrogen projects.  
Additionally, Australia clean energy projects are expected to present opportunities for our First Nations people to capitalise on new investments and projects through agreements with native title parties.  
Though the conference largely focused on hydrogen, Ms Hayley Lawrence of Global Lithium Resources brought in a critical minerals angle, noting that WA already supplies 50% of the world's lithium spodumene concentrate, making it integral to the battery metals market.  Noting that lithium operates in a more established market, Ms Lawrence emphasised that the value chain is already in place and the challenge is now to capitalise on that. 
Local demand for hydrogen as well as lithium and other critical minerals is also expected to increase.  As noted by the Minister, hydrogen is a viable replacement to the 7 billion litres of diesel that is imported annually into WA, with additional uses also ranging from chemical feedstock to a component in fertiliser and mining explosives, both substances that Yara Pilbara, as mentioned by Mr Holder of Yara Clean Ammonia, plans to produce at Yara's Burrup operations through the use of green energy.  
Key challenges
Stimulate demand, increase supply and ensure market pricing
The transition to a clean energy world is undoubtedly an iterative process, in which both supply of renewables and associated storage options along with stimulating demand will be required, as noted by numerous speakers.  In that regard, the Minister noted that the WA government is working to prescribe renewable hydrogen targets, including a certain percentage of electricity on the South West Interconnected System that must be derived from green hydrogen, as well as targets for blending green hydrogen in gas turbines and i WA's gas networks.  Julie Shuttleworth spoke about FFI's initial agreements with Airbus and EON to supply green hydrogen fuel and energy respectively.
Another important area for developing a viable market is accelerating technology innovation, as noted by Mr Gregory of Woodside.  FFI, for instance, is investing in zero emissions haul trucks to be used from 2025, decarbonising its rail as well as focusing on the development of green iron production.
Another issue raised by Mr Holder of Yara Clean Ammonia was the importance of financial mechanisms to underwrite the establishment of large projects in the new global green hydrogen and ammonia marketplace as well as the current high cost of implementing green energy alternatives.  Indeed, it is important that pricing reflect the amounts that end users are prepared to pay.  Ultimately the end user has to be able to afford the green and clean product.  
Collaboration, common user infrastructure and downstream processing
Mr Gregory of Woodside also noted the importance of collaboration to decarbonise entire supply chains.  He stressed the importance of keeping hydrogen safe in doing so, particularly given the speed at which the transition is occurring, as well as affordable.
Mr Holder of Yara Clean Ammonia highlighted the importance of making "bold infrastructure decisions" with respect to common user infrastructure and the benefits that that will deliver in bringing down the cost of clean energy projects.
Speakers at the conference also noted the need for more downstream processing facilities to increase Australia's capabilities in that space.
Stakeholder engagement and regulatory reform
The conference also highlighted the importance of building trust with First Nations communities and enabling projects on their land.  This is particularly important given WA's proposed diversification lease, for which processes under the Native Title Act 1993 (Cth) will need to be followed. 
Ms Shuttleworth of FFI and Mr Holder of Yara Clean Ammonia also called for clear, simplified approval pathways, something Ms Lawrence of Global Lithium Resources echoed in the lithium space.  In that respect, Ms Millar of Gilbert + Tobin, noted the importance of policy certainty.  With its more ambitious net zero target of 43% by 2050, Labor is beginning to provide this certainty along with the WA government's recent announcement that it will cut its own emissions by 80% below 2020 levels by 2030.  This will only serve to increase investment incentives.  However, the further policy and legislative reform that is proposed in WA in relation to land tenure to facilitate clean energy projects as well as carbon farming will be of critical importance.
Hand-in-hand with this drive to zero emissions comes adequate disclosure of companies' emissions performance.  Indeed, as noted by Ms Millar of Gilbert + Tobin, regulators are focusing on companies' climate-related disclosures (see further in Gilbert + Tobin's article 'Summary of ASIC Guidance on "How to avoid greenwashing when offering or promoting sustainability-related products").  A real challenge surrounds consistency of disclosure.  The Task Force on Climate-Related Financial Disclosures is current best practice and overseas governments are beginning to mandate standards, something that the Australian government may seek to emulate.  Currently, we expect these standards will only extend to scope 1 and 2 emissions; only the US has indicated that it may require disclosure in relation to scope 3 as well (see further in Gilbert + Tobin's article "The effect of the SEC's proposed climate-related disclosures on Australian companies").
From a lithium perspective, Ms Lawrence of Global Lithium Resources noted the ongoing challenges of a tight labour market, as well as ongoing ESG concerns around minimising the sectors own carbon and environmental footprint.  Indeed, a totally green supply chain is considered the "holy grail" for companies.
Conclusion
The driving message of the conference was the abundance of opportunity in Australia to capitalise on our naturally rich sun and wind endowment in order to play a key role in the clean energy transition.  Global and local demand for clean energy and green hydrogen is only expected to increase, with uses of hydrogen in particular proving multi-faceted. 
However, challenges remain to be surmounted, in particular the need to carefully balance supply with demand, while ensuring that pricing incentivises further investment.  Collaboration between industry players as well as investment into common user infrastructure are likely to play a key role in bringing costs down.  Opportunities should also be sought to increase downstream processing in Australia and thereby increase the value of Australia's natural advantage.  Engagement with First Nations people will be important and should aim to benefit those communities.  
Companies should all the while remain aware of their green messaging, while government should seek to streamline approvals and regulation.
Gilbert + Tobin operates at the forefront of the energy and resources sector and interacts extensively with industry experts, Government, regulators and key industry stakeholders to provide a meaningful contribution to the clean energy and decarbonisation transition.  For advice on how the transition may affect your firm or its existing or proposed projects, please contact our team of Clean Energy + Decarbonisation experts. 
 
DECARBONISING AUSTRALIA - SURVEY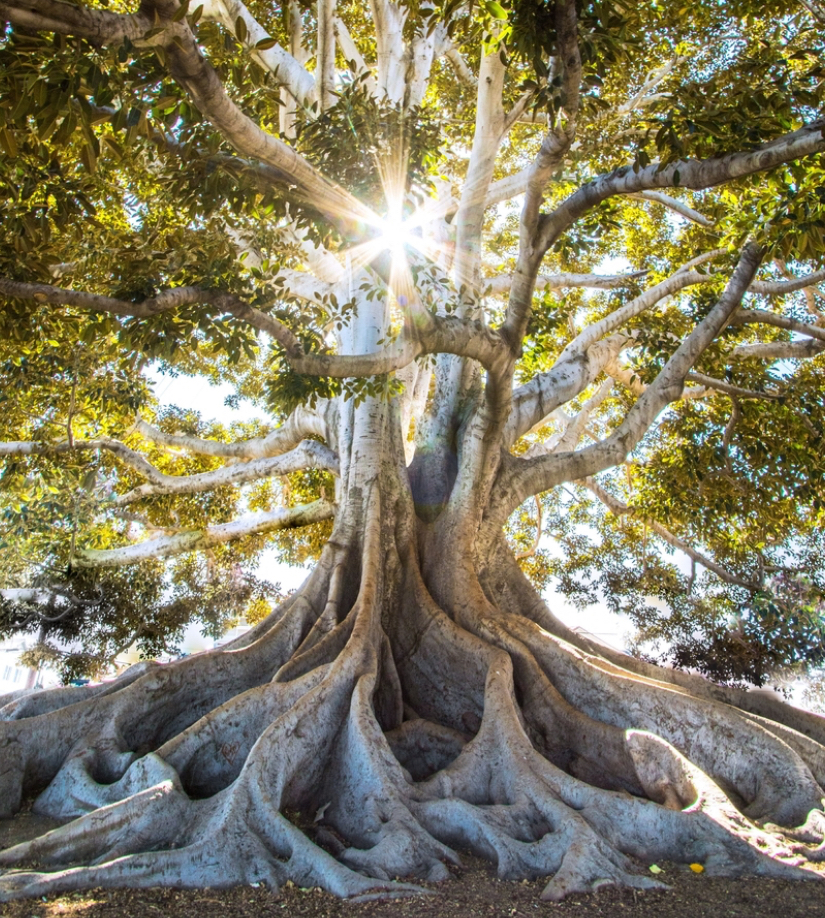 Subscribe to receive our latest articles and insights.