03/08/2022
It has been a momentous last two months in climate and energy law, culminating last week in the Federal Government introducing the Climate Change Bill 2022 (Climate Bill) and Climate Change (Consequential Amendments) Bill 2022 (Consequential Amendments Bill) into Parliament in the first sitting week since Labor came to power.  The new Government has also made its climate priorities known on the international stage, communicating Australia's updated Nationally Determined Contribution under the Paris Agreement to the UNFCCC and signing the 'Australia – United States Net Zero Technology Acceleration Partnership' at the Sydney Energy Forum.  
In this insight, we recap on key developments and what we expect to see over the coming months as the new Government seeks to implement its legislative agenda. 
We also provide an update on proposed amendments to the WA Environmental Protection Authority's (EPA) Greenhouse Gas Emissions guidelines for project proposals, which continues the EPA's progressive approach to project emissions reduction conditions, which we first commented on in our article WA EPA is turning net zero ambitions and policies into project reality. 
Key takeaways - Climate and energy policy in Australia 
The Climate Bill, if passed, will legislate Australia's commitment to cutting emissions by a minimum of 43% by 2030 and reaching net zero by 2050, with potential to provide greater regulatory certainty for businesses and investors across all sectors.  Australia's targets will be integrated into the functions of key Federal entities and schemes, including the Clean Energy Regulator and National Greenhouse and Energy Reporting (NGER) scheme, through amending legislation. 
Changes to the Australian Renewable Energy Agency's (ARENA) financial assistance functions and funding strategy have refocused ARENA's mandate on funding renewable energy technologies, clean hydrogen, low emissions metals and decarbonising land transport.
Consultation on amendments to the NGER Safeguard Mechanism is due to commence shortly.  In advance of this, the Department is consulting on default emissions intensity values for the remaining production variables covered by the NGER scheme.
A review into the integrity of Australian Carbon Credit Units (ACCUs) led by Professor Ian Chubb was announced last month, with the outcomes certain to have important implications for the future governance of Australia's carbon credit scheme and methodologies for generating credits.  The outcome of the review is expected by the end of the year.
Proposed changes to the WA EPA guidelines continue the EPA's previous progressive approach to emissions, with the guidelines proposed to include scope 1 and 2 emissions exceeding the relevant threshold in any year.  This will likely lead to more project proposals being captured by EPA review requirements.
The Net Zero Technology Acceleration Partnership between Australia and the United States will aim to stimulate development and deployment of zero-emissions technology solutions, including through collaborating with industry and unlocking private sector co-investment opportunities.  Initial focus areas for cooperation include long duration energy storage technology, digital electricity grids, hydrogen and carbon dioxide removal.
The Climate Bill is introduced to Parliament
On 16 June 2022, consistent with its election promise, the new Federal Government communicated Australia's updated Nationally Determined Contribution (NDC) under the Paris Agreement to the UNFCCC, with a commitment to achieving net zero emissions by 2050 and a new, more ambitious 2030 target of 43% below 2005 levels.  Subsequently, last week, the Minister for Climate Change and Energy (Minister) Chris Bowen, introduced the Climate Bill to Parliament, which, if passed, will embed Australia's updated NDC in legislation and pave the way for subsequent NDCs to have the same legal force.  
Legislating Australia's 2030 and 2050 targets
Consistent with Australia's updated NDC, the Climate Bill provides that Australia's greenhouse gas emissions reduction targets are to:
reduce Australia's net greenhouse gas emissions to 43% below 2005 levels by 2030, implemented as both:

a point-in-time target for 2030; and
an emissions budget for the period 2021 to 2030; and

reduce Australia's net greenhouse gas emissions to zero by 2050.
With respect to any future changes to Australia's NDC, or its submission of a new NDC (as it is required to do every 5 years under the Paris Agreement), the Climate Bill specifies that these legislated targets do not prevent Australia from communicating a new or adjusted NDC in future.  The Climate Bill also reiterates the requirement in the Paris Agreement for any new or adjusted NDC to be more ambitious than its predecessor. The Explanatory Memorandum to the Climate Bill encourages any new or adjusted NDC to be introduced into the Climate Change Act (once passed) through legislative amendment.
The Climate Bill allocates the Climate Change Authority – an independent expert advisory body established under the Climate Change Authority Act 2011 (Cth) – the role of advising the Minister on the targets to be included in any new or adjusted NDC.  The Minister will be required to table their response to the Authority's advice in Parliament.
The instability that has plagued Australian climate policy over the past decade has been cited as an impediment to investment, and industry and investor groups indicate that embedding Australia's targets in legislation will provide the regulatory certainty needed to secure the planning, investment and innovation necessary for Australia's transition to renewables.  If passed, the Climate Bill will not only signal Australia's commitment to achieving the temperature goals of the Paris Agreement, but may also provide a signal that Labor policy supports climate action more broadly.  This may generate fresh investment in renewables and hydrogen, with the potential for exploring other forms of energy generation and storage.
Annual Climate Change Statement
The Climate Bill requires the Minister – on the advice of the Climate Change Authority – to deliver an 'annual climate change statement' to Parliament, which describes Australia's progress towards achieving its emissions reduction targets and the effectiveness of the Federal Government's climate change policies. The statement will also contain information relating to general climate change policy, with the intent of this requirement to enable the statement to cover climate mitigation and adaptation policy challenges and opportunities.  Additionally, the statement will contain information that relates to international developments during the relevant year, so that Australia's progress can be considered in the broader global context of climate action.
This mechanism, properly applied, has the potential to provide important context to the decisions driving Federal Government climate policy, giving business a sense of direction for their operations going forward.  In particular, the requirement for the statement to contain matters of general climate policy may provide insights to the public and industry on the climate policy areas of key concern to Government.
 Consequential Amendments Bill
Last week also saw the introduction of amending legislation that, if passed, will update relevant legislation to support effective implementation of the Climate Bill.  The Consequential Amendments Bill embeds Australia's 2030 and 2050 targets into the objects and functions of a range of relevant Commonwealth entities, including ARENA, the Clean Energy Finance Corporation, the Clean Energy Regulator and the Climate Change Authority.  It also embeds these targets in relevant Federal schemes, including the NGER scheme.
If passed, this legislation will help to focus the objectives, and support the functions, of relevant Federal entities in meeting the legislated target, further consolidating a broad, whole-of-Government approach to tackling climate change.
Next steps for Australia's climate and energy policies
The Bills are being debated in Parliament in detail this week.  The Senate's new environment and communications legislation committee has opened submissions for its inquiry into the Government's Bills, with the committee's report due by August 31.
It is also likely that consideration of the impacts on climate change from major projects will be raised when legislation to implement the findings of the Samuel Review of the Environment Protection and Biodiversity Conservation Act 1999 (Cth) (EPBC Act) comes before Parliament, with the Greens and a number of Independents supportive of a climate trigger being introduced into the EPBC Act. 
New regulations and funding strategy 'renew' ARENA's focus on renewables
Under the Australian Renewable Energy Agency Act 2011 (Cth) (ARENA Act), ARENA's functions include providing financial assistance for the research, development, demonstration, commercialisation or deployment of 'renewable energy technologies', and for the storage and sharing of information and knowledge about these technologies.
The previous Federal Government had introduced regulations that broadened ARENA's financial assistance functions to also include providing assistance for 'clean energy technologies', which included carbon capture and storage (CCS) and soil carbon (among other things).  Late last month, however, the Minister reversed these changes by introducing the Australian Renewable Energy Agency Amendment (Powering Australia) Regulations 2022 (Cth).  These new regulations, which took effect on 23 July 2022, clarify that, as well as providing financial assistance for renewable energy technologies, ARENA can support:
'electrification technologies', which means technologies that use electricity and replace technologies that use fossil fuels, or technologies that facilitate the replacement of technologies that use fossil fuels with technologies that use electricity; and
'energy efficiency technologies', which includes energy conservation technologies, demand management technologies and technologies (including enabling technologies) that are related to energy efficiency technologies.
The Minister has made clear that these new regulations seek to refocus ARENA's funding on renewable technologies, and combat concerns that the former Federal Government had unreasonably extended ARENA's mandate.
The new regulations are accompanied by a revised funding strategy for ARENA for 2022–23 to 2024–25, which removes CCS and soil carbon from ARENA's list of strategic priorities.  Accordingly, ARENA's revised strategic priorities are to:
optimise the transition to renewable electricity;
commercialise clean hydrogen;
support the transition to low emissions metals; and
decarbonise land transport.
According to the funding strategy, these revised priorities reflect a focus on reducing emissions by lowering the cost and increasing the availability of low emissions technologies including renewable energy, growing the share of renewables in the electricity mix, supporting fuel-switching and electrification where possible, increasing flexibility in electricity use and supporting the development of technology solutions for hard-to-abate sectors.
We expect that ARENA's revised strategic priorities will provide opportunities for project proponents and investors in the renewable energy, hydrogen, metal mining and electric transport sectors.
Safeguard Mechanism amendments set to strengthen reporting requirements
On 21 July 2022, the Federal Government opened consultations on the National Greenhouse Energy Reporting (Safeguard Mechanism) Amendment (Default Emissions Intensities) Rule 2022 in relation to the setting of 'default emissions intensity values' for those production variables that had not previously been set, including LNG, quarrying and road freight logistics.  The Government has indicated that this will not impact its commitments to implement declining emissions baselines through amendments to the Safeguard Mechanism, which could be in the range of 3-5% decreases annually.  A consultation paper on the Safeguard Mechanism is due to be published in August, with a view to proposed changes to the scheme taking effect from 1 July 2023.
Amendments to other areas of the NGER scheme for the 2022-23 reporting year have also been introduced through the National Greenhouse and Energy Reporting Amendment (Biomethane and Tyre Fuel Types) Regulations 2022 and the National Greenhouse and Energy Reporting (Measurement) Amendment (2022 Update) Determination 2022.  These cover:
amendments to the emission factor for scope 2 emissions for electricity purchased from the main grid, in order to better account for renewable energy generation sources;
reporting of emissions from consumption of biomethane, which will have a carbon dioxide emission factor of zero;
reporting of combustion of blended gaseous fuels, such as biomethane and natural gas;
the creation of two new fuel types for end-of-life tyres (being passenger car and truck and off-road tyres, where both are recycled or combusted to produce heat or electricity), to provide for more accurate emissions calculations; and
amended provisions for reporting on emissions and leakages from natural gas distribution networks as well as emissions from decommissioned underground coal mines, to ensure more accurate accounting. 
Overall, these amendments strengthen reporting requirements, both by ensuring coverage of a wide range of industries as well as by increasing the accuracy of emissions reports.
Review into the integrity of ACCUs
On 1 July 2022, Minister Bowen announced an independent review into the integrity of ACCUs and Australia's carbon crediting framework, to be led by former Chief Scientist Professor Ian Chubb. Under the terms of reference, the review will focus on:
governance structures and legislative requirements;
the integrity of ACCUs and methods for generating ACCUs; and
whether carbon crediting projects are providing social, economic, environmental, indigenous and other non-carbon co-benefits. 
Professor Chubb will be assisted in his review by Steve Hatfield-Dodds, an associate principal at EY Port Jackson Partners, Ariadne Gorring, co-chief executive of Pollination Foundation, and former Federal Court judge Annabelle Bennett.
Integrity of the ACCU scheme has faced particular scrutiny since early this year, when Professor Andrew Macintosh, former head of the Federal Government's Emissions Reduction Assurance Committee, released a series of academic papers scrutinising the integrity of particular methods used in generating ACCUs.  This scrutiny, along with concerns about the decision of the Clean Energy Regulator to facilitate the exit by project proponents of their fixed delivery carbon abatement contracts with the Commonwealth, has led to much market uncertainty.  It is hoped that the review into the integrity of ACCUs will provide a basis for restoring confidence in the Australian carbon market.  
Significantly, last week, the Integrity Council for the Voluntary Carbon Market released draft Core Carbon Principles for public consultation, with consultation closing by 27 September 2022.  The Principles and accompanying assessment framework are intended to provide a credible means of identifying high-quality carbon credits with verifiable greenhouse gas emission reductions and removals, and also with high environmental and social integrity.  We expect that the ten principles, which incorporate additionality, permanence, double counting, and sustainable development safeguards (among other things), will feed into submissions on the ACCU review process.
The ACCU review report is expected by the end of 2022.  Depending on the report's findings, we may expect to see further reform to the Carbon Credit (Carbon Farming Initiative) Act 2011 (Cth) and the rules and methods which sit beneath it throughout 2023, with flow on effects for the volumes of ACCUs which particular projects are eligible to generate, and potentially the way in which co-benefits are recognised.
WA EPA expands its review of project emissions
From a State-level perspective, the WA EPA recently released draft guidance for public comment in relation to the EPA's consideration of the greenhouse gas emissions factor in the environmental impact assessment (EIA) process.  The draft guidance proposes the following changes:
Proposals will be subject to the guidance 'where they are reasonably likely to exceed' 100,000 tonnes CO2-e of scope 1 or scope 2 emissions in any year.  Proposals should not be separated in order to avoid reaching that threshold.
The EPA has also clearly set out its expectation that project proponents engage in 'deep and substantial emissions reductions' in 2030, so that project emissions reductions follow a linear trajectory from that date to achieve net zero by 2050 at the latest, with proponents urged to exceed those goals.  The EPA notes that this expectation is in line with the Paris Agreement and conclusions of the Sixth Report of the Intergovernmental Panel on Climate Change, and further requires that its expectations on emissions reductions are reflected in a proponents Greenhouse Gas Management Plan.
The EPA has also placed significant emphasis on the implementation of best practice design, technology and emissions management to avoid and reduce scope 1 emissions.  The EPA adopts a definition of 'best practice' as being 'the most effective, best combination of technologies used and the way in which an installation is designed, built, maintained, operated and decommissioned to avoid and minimise the environmental impacts arising from emissions'.  The EPA requires that independent peer or expert reviews should be provided alongside a proponent's Greenhouse Gas Management Plan to ensure the Plan adopts best practice measures.  
This continues the WA EPA's proactive approach to project greenhouse gas emissions management, with more projects likely to be captured through the amended threshold.  Companies will need to engage with best practice measures to ensure they meet the EPA's stringent requirements and contribute to Australia's ambition under the Paris Agreement.  They will also need to prepare for potential requirements to reduce their Scope 2 emissions and consider what measures they can take to reduce scope 3 emissions.
New partnership with the United States to support zero emissions technologies
Moving to overseas developments, on 12 July 2022, the Minister for Climate Change and Energy and the United States Secretary of Energy signed the Australia – United States Net Zero Technology Acceleration Partnership (Partnership) at the Sydney Energy Forum.  The Partnership will seek to accelerate development and deployment of zero-emissions technologies through collaborating with industry and creating opportunities for co-investment from the private sector, for example, to support applied research and pilot projects.  The Partnership is intended to incentivise investment, expand trade, and develop commercial opportunities between Australia and the US.
Initial focus areas for cooperation are expected to include the development and deployment of:
long duration energy storage technology;
digital electricity grids and technology to support integration of variable renewable energy;
hydrogen, including applications in mining and heavy vehicles, and supporting industry growth, including on Guarantee of Origin certification and deployment of hydrogen hubs; and
carbon dioxide removal, including direct air capture.
The two countries also intend to collaborate with respect to ensuring resilient and sustainable critical material supply chains, and to contribute funding to initiatives that support the Partnership's objectives.
While it remains to be seen how the Partnership will be implemented by the two countries over coming months, it is likely to give rise to opportunities for industry participants in the low emissions technology space in Australia and the US – particularly those working in energy storage, digital electricity grid, hydrogen and carbon dioxide removal technologies – to work with Government to advance development and deployment of these technologies.  In light of that, participants should look out for funding opportunities in this space.  The Partnership is also likely to benefit investors interested in co-investment opportunities in the low emissions technology space.
KNOWLEDGE ARTICLES YOU MAY BE INTERESTED IN:
DECARBONISING AUSTRALIA - SURVEY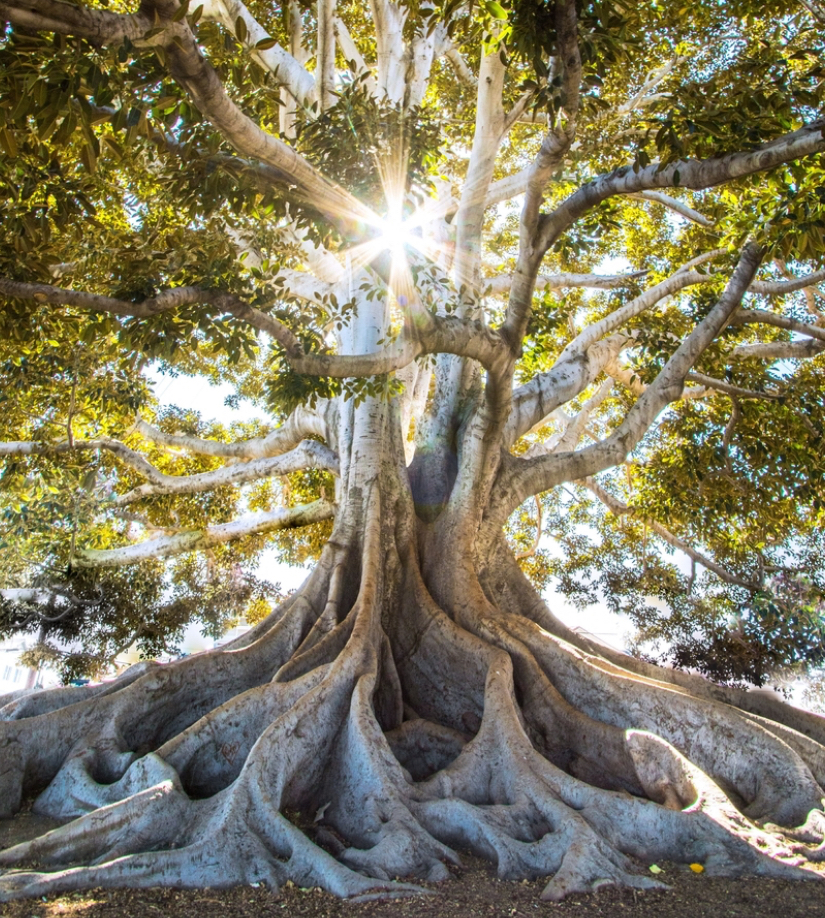 Subscribe to receive our latest articles and insights.