08/11/2021
This is a service specifically targeted at the needs of busy non-executive Directors. We aim to give you a "heads up" on the things that matter for NEDs in the week ahead – all in two minutes or less.
In this (slightly longer) edition, we have a focus on developments at COP26, considering the newly formed International Sustainability Standards Board and an impending formal framework for disclosing climate-related financial risks, IOSCO's recommendations on sustainability-related practices for asset managers, APRA and RBA's joint statement on their focus on climate change risks, and the continuing ESG focus of industry in statements made this week by various representative bodies. We also consider the Takeovers Panel's declaration of unacceptable circumstances in relation to Nex Metals, and a decision in the Queensland Supreme Court that concerns notice requirements around board resolutions and AGMs. Finally, in Over the Horizon we look back on a week dominated by climate change and COP26 conference and the resulting implications for directors and industry. 
GOVERNANCE & REGULATION    
New International Sustainability Standards Board launched at COP26, formal framework for disclosure of climate-related financial risks draws nearer.  Last week at COP26 the International Financial Reporting Standards Foundation (IFRS) announced a new International Sustainability Standards Board (ISSB) which will sit alongside the existing International Accounting Standards Board (IASB). The ISSB has been charged with developing a 'comprehensive global baseline of high-quality sustainability disclosure standards to meet investors' information needs'. The IFRS confirmed the new standards would consolidate existing frameworks and build significantly on the already widely adopted Task Force on Climate-related Financial Disclosures (TCFD) framework discussed in previous editions of Boardroom Brief. Two prototype documents released in connection with the announcement confirm the TCFD frameworks will play a significant role in ISSB standard-setting. Directors should note that adoption of and compliance with the TCFD framework will likely quickly become a requirement for Australian firms seeking to maintain international relevance and competitiveness and in particular, to access global capital markets. Read the IFRS' media release.  The International Organisation of Securities Commissions (IOSCO) issued a statement broadly approving of the establishment and scope of the ISSB.

IOSCO approves of IASB establishment, issues final recommendations on sustainability-related practices and disclosures for asset managers. IOSCO has ALSO released the following five recommendations relating to ESG regulatory expectations for asset managers: (1) securities regulators should set regulatory expectations regarding the development  and implementation of sustainability-related practices and disclosures; (2) increased regulatory requirements relating to product disclosure to clarify sustainability-related products and risks; (3) establishment of new or improvement of existing regulatory tools to monitor compliance; (4) the development of common terminology and definitions to ensure global consistency; and (5) the introduction of financial and investor education initiatives. See IOSCO's media release. ASIC has previously stated its membership of IOSCO will play a role in determining future approach to ESG and sustainability risks. Directors should note that definitive action aimed at improving ESG regulation (with an initial focus on disclosure) in Australia is likely in 2022, and this may include enforcement action against companies seen as transgressing already-established international standards relating to transparency on ESG matters.
ESG the firm focus of Australian boardrooms. On a similar theme, two leading Australian corporate governance bodies released statements last week against the backdrop of COP26. The Australian Institute of Company Directors (AICD), the host of the Australian Chapter of the Climate Governance Initiative has joined over 20 other national chapters to issue a statement calling for greater focus on climate risk and ESG.  The same day, the Governance Institute of Australia released a report with findings of a survey of 550 executives. The report states that 92% of respondents agreed that ESG is set to take a central role in the coming years and 89% consider boards will need to have community values guide future plans. Given the overwhelming acceptance of the importance of ESG and climate risks, the focus on translating ESG and climate policies into action in the AICD's abovementioned statement will likely play a central role in investor and consumer sentiment towards firms going forward. The report also notes that 70% of respondents believe directors should be limited as to how many boards they may sit on, while calls to maintain the recent momentum of board diversity improvements were other key themes. Read the AICD media release and the Governance Institute of Australia's media release. 
APRA and RBA release joint statement pledging cooperating and focus climate-change risk. The two oversight bodies released a statement last week, noting that climate change strikes at the heart of their respective mandates and poses a significant risk to financial institutions and financial stability. APRA and RBA announced the bodies have already been preparing to better understand the risks and challenges and will work with other financial regulators ASIC and the Treasury. Key focuses going forward will be further analysing the risks of climate change on a macro-economic level, building knowledge and awareness, integrating climate-related risks into financial stability monitoring and supervision, and commencing sustainability factors and practices into their own operations. The statement is yet another indicator of the impending regulatory focus of climate change in the financial sector. Read the joint statement.
LEGAL
Takeovers Panel makes a declaration of unacceptable circumstances and final orders in relation to an off-market scrip takeover bid of Nex Metals Exploration Ltd. The Panel has made a decision regarding Nex Metals' Rights Issue (Rights Issue) following an application received by the Panel in early October made by Metalicity Ltd. The Panel has declared the circumstances unacceptable for a number of reasons including: (1) the Rights Issue will trigger a defeating condition of Metalicity's Bid and constitutes a frustrating action but is not subject to shareholder approval; (2) the announcement of the Rights Issue did not disclose the merits of the Rights Issue or that it would trigger a condition of Metalicity's Bid, information material to Nex Metals' shareholders; and (3) Nex Metals provided limited material to establish the directors had considered undertaking the Rights Issue prior to the bid announcement. A previous edition of Boardroom Brief predicted Nex Metals would point to its need to raise working capital as justifying the rights issue. However, the Panel considered Nex Metals provided limited material to establish the urgent need for funds to justify the amount and timing of the Rights Issue. See the Takeovers Panel's media release.  Directors of target companies in contested M&A should note the need to carefully consider Panel's policy before embarking on a course of action that may defeat the bid.
Lack of reasonable notice for board meeting sufficient to invalidate resolutions. The Queensland Supreme Court has provided guidance on what constitutes substantial injustice for the purpose of invalidating board resolutions in a recent decision Career Employment Australia Ltd v Shepley & Ors [2021] QSC 235. A procedural irregularity can invalidate a board resolution under section 1322 of the Corporations Act 2001 (Cth) if substantial injustice has or will occur as a result. In this case, five of eight directors provided just over 24 hours' notice for a board meeting seeking to postpone the Company's AGM. Three directors indicated they could not attend at such late notice and were not amenable to the postponement. The resolutions were passed the next day nonetheless, but the three absent directors sought to proceed with the AGM on its original date, which was eventually held outside the company premises after the five directors changed the locks to prevent the meeting from occurring. The meeting resulted in none of the five directors being re-elected. The company's constitution required 'reasonable notice' be given before a board meeting is called. Justice Flanagan decided the notice given was not reasonable in the circumstances given the importance of the meeting. His Honour determined that the requisite circumstances existed to enliven the 'substantial injustice' provision such that the board resolution to postpone the AGM were invalid, meaning the resolutions at the AGM were valid. The decision highlights the importance of having clear and explicit time requirements in constitutions, and the importance of procedural fairness and compliance in board decision-making.
OVER THE HORIZON
COP26 exposes lack of international cohesion and accentuates industry's role in reaching net zero by 2050. At the halfway point of the COP26 conference, a recurring theme is an abundance of good will from all sectors, but a contrasting lack of focus, strategy and implementation. Australia's technology-driven approach to reaching net zero by 2050 has been criticised by the nascent clean energy technology sector, citing a lack of regulatory certainty, while global finance and corporate industries continue to drive the clean energy revolution. As COP26 lurches towards what seems likely to be an inconclusive outcome, Directors may well question why national governments seem content to commit to vague and mostly unenforceable climate change promises, while the companies they govern potentially face serious consequences for making similar pledges without action (so-called "Greenwashing").  Progress towards tangible and specific outcomes is currently largely driven by the pressures and demands of market forces and the threat of regulatory action for failing to deliver on ESG promises and announcements. Read more on the Gilbert + Tobin Clean Energy and Decarbonisation page which is being updated daily with breaking news and announcements from the conference.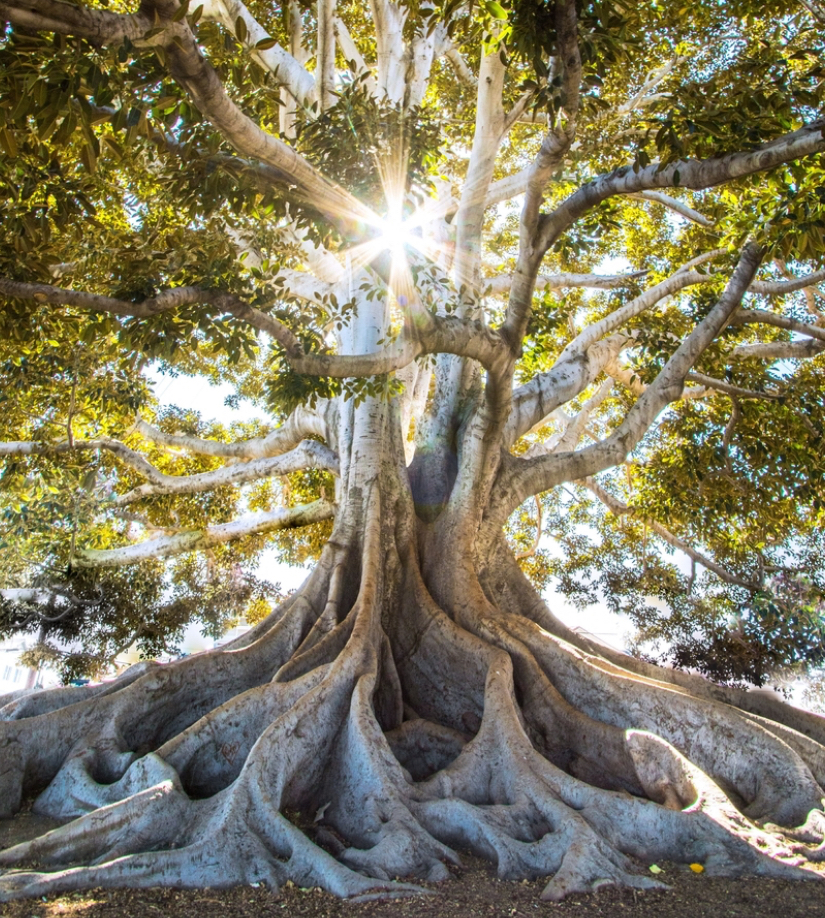 Subscribe to receive our latest articles and insights.