10/09/2021
Australia's corporate regulator has signalled a subtle but important shift in its approach to regulating the country's largest companies and financial services providers, and a shift away from the controversial "Why Not Litigate?" mantra that it embraced following the Financial Services Royal Commission.  ASIC is now clearly flagging a more pragmatic approach to regulation and enforcement that more appropriately recognises that litigation is just one of the many tools it has available to prevent and deter misconduct and not always the best one. ASIC's shift in focus seeks to align with promoting economic recovery and will involve more targeted enforcement action and even reviving, in appropriate cases, the much maligned Enforceable Undertaking regime.
While clearly indicating an ongoing intolerance for corporate misconduct and a willingness to act where appropriate, ASIC is flagging a more nuanced approach that will mean that companies which are able to engage constructively with the regulator where things have gone wrong can expect a better dialogue with a less binary approach to enforcement.
New Broom
ASIC was placed under the leadership of new chair Joseph Longo in June, and an almost immediate shift in focus and approach has been outlined in the release of its "Corporate Plan 2021 – 25",  "Statement of Intent" in response to the Federal Government's recently articulated "Statement of Expectations" and in recent rounds of media interviews given by the new Chair and recently appointed Deputy Chair, Sarah Court.
ASIC embraced the "Why not Litigate?" mantra urged on it by Commissioner Kenneth Hayne following the 2018 Financial Services Royal Commission. This caused a material uptick in ASIC commencing court proceedings, many of which were uncontested or only partially contested by the respondent companies involved.  While undoubtedly increasing the workload of the Courts and extracting some material penalties, ASIC seems to now recognise that considerations other than litigation alone may help to improve corporate conduct and prevent future customer detriment.  
ASIC's Corporate Plan 2021–25 has dropped all mention of the "Why not Litigate?" test and ASIC's Chair has indicated he feels it may have outlived its usefulness.
"It was a useful concept coming out of the Royal Commission, where it was thought that ASIC wasn't litigating enough and it was doing deals and it simply wasn't taking a more court-based approach to enforcing the law," Mr Longo told The Australian newspaper.

"That's what Commissioner Hayne found and I respect that. It doesn't help me make choices about what to investigate, what action to take.

"To call it a discipline, to say why not litigate, it's just not very helpful. Of course we are going to litigate."
The publication of ASIC's latest Corporate Plan and the more nuanced messages from ASIC's Chair sit more comfortably with the Federal Government's recent release of its Statement of Expectations for ASIC. The Government says that it "expects ASIC to identify and pursue opportunities to contribute to the Government's economic goals, including supporting Australia's economic recovery from the COVID pandemic."
While the Government's expectations make it clear that ASIC is expected to identify and reduce "misconduct risk through well-targeted and proportionate supervision, surveillance and enforcement activities" there is less prescription as to how ASIC ought to go about its task. The brevity of the recent Statement of Expectations marks a departure from the Government's 2018 iteration which gave more emphasis to ASIC's role in enforcing expected standards of conduct, directed ASIC to utilise a substantial proportion of its resources on enforcement and, particularly, to target financial sector misconduct.
What replaces "Why not Litigate?"
The Corporate Plan emphasises that ASIC will now seek to target enforcement action where it will have the most impact and on matters involving the greatest detriment to the community.
To emphasise the change in tack, Ms Court is quoted as having told The Australian Financial Review:
"What I'm about is quick, fast deterrent actions that send a message to our regulated community to say 'this conduct is bad, ASIC is on to it. And if you do it, we are coming after you – and we are coming after you quickly'.

We might be getting an enforceable undertaking from you and telling the world about that, we might be issuing infringement notices, we might be taking you to court and we might be referring you to the DPP.

We will be vigorously enforcing and litigating going forward, but we will be using that full range of other enforcement tools."
In that context, regulated entities can expect to see ASIC revive its previous practice of negotiating Enforceable Undertakings (EUs) with the offending entity where doing so will better promote compliance in a shorter time frame and reduce the burden on ASIC's and the Court system's resources.
ASIC's use of EUs as a regulatory tool had been the subject of strong criticism in the Financial Services Royal Commission. For example, Commissioner Hayne's final report stated that when an financial services entity failed to acknowledge it had done wrong "the risk is that it considers the promises made in the EU as no more than the cost of doing business or the cost of placating the regulator."
In a media interview in September 2021, Mr Longo said: "This is going to sound a bit trite, but [EUs] need to be enforced. Occasionally we may need to sue somebody and say that a contempt of court is not to comply with EUs."
External priorities
ASIC's Corporate Plan lists four "external priorities", or areas that ASIC sees as containing the most significant threats and harms in its regulatory environment:
promoting economic recovery – including through better and more efficient regulation, facilitating innovation, and targeting regulatory and enforcement action to areas of greatest harm;
reducing risk of harm to consumers exposed to poor product governance and design, and increased investment scam activity in a low-yield environment;
supporting enhanced cyber resilience and cyber security among ASIC's regulated population, in line with the whole-of-government commitment to mitigating cyber security risks; and
driving industry readiness and compliance with standards set by law reform initiatives (including the Financial Accountability Regime, reforms in superannuation and insurance, breach reporting, and the design and distribution obligations).
ASIC's focus areas
The ASIC Corporate Plan lists a number of new and continuing initiatives and projects that the regulator intends to focus upon in the next four years, including:
conducting in-depth supervisory reviews of the effectiveness of the financial institutions' internal audit functions in improving consumer outcomes and reducing harm;
reviewing whistle-blower programs to assess how regulated firms handle whistle-blower disclosures and provide oversight of whistle-blower programs;
with respect to superannuation, monitoring the implementation of the Your Future Your Super reforms, working with APRA on greater consistency of performance disclosures, and taking regulatory action on superannuation non-compliance where appropriate.  Notably, ASIC was given powers to enforce superannuation consumer protection and market integrity provisions in January this year and ASIC is already demonstrating a heightened level of activity in this sector with a number of investigations (both regulatory and criminal) and Court proceedings underway;
with respect to retail over-the-counter derivatives, monitoring compliance with the contracts for difference and binary options product intervention orders and assessing the effectiveness of the orders in reducing harm, areas of possible avoidance, and whether the orders should be extended; and
with respect to managed investment funds, reviewing Product Disclosure Statements, focusing on new products and responsible entities with a history of poor disclosure, to identify likely misleading returns, inappropriate benchmark use or poor risk disclosure.
Promoting economic recovery
The Government and ASIC's focus on promoting economic recovery continues a theme that emerged soon after the onset of the COVID-19 pandemic in 2020. 
In both its Statement of Intent and its Corporate Plan, ASIC lists the following means by which it intends to help promote the economic recovery:
identifying and pursuing ways to maintain and improve the fair and efficient operation of capital markets and the corporate sector, to facilitate business investment and confident participation by investors in the financial system;
through a dedicated unit within ASIC, to seek ways to change how ASIC administers the law to minimise the costs and burdens of regulatory requirements for its regulated population and consumers;
promoting innovation and considering competition;
working with industry and other regulators to enhance cyber resilience;
expand its use of data and digital technology to inform markets and support faster, better regulatory outcomes; and
facilitating novel business models and transactions, including by exercising ASIC's regulatory relief powers as appropriate.
In rebranding away from its "Why Not Litigate" refrain, ASIC has also dropped the "close and continuing monitoring" moniker for the supervision program under which ASIC officers have been  embedded in major financial institutions to closely monitor their governance and compliance practices. However, ASIC has signalled that it will continue "to engage with select regulated entities that present the greatest potential harm to consumers and investors, through our institutional supervision work".
Comment
ASIC's subtle but clear shift in emphasis is a positive sign of a period of a more sophisticated approach to enforcement from the regulator.  While the approach makes no bones about the fact that litigation remains very much a part of the ASIC arsenal, it also better recognises that "where the only tool available is a hammer, everything starts to look like a nail".  While all nails look the same, all corporate misconduct does not, and the public will be better served by a regulator focusing its litigation resources on more serious misconduct causing material harm and utilising many of the other tools and powers at its disposal to best and most efficiently promote, deter, detect and sanction undesirable or unlawful corporate behaviours.
Gilbert + Tobin has extensive experience assisting clients to navigate complex and sensitive regulatory issues. Our team has a deep understanding of the corporate regulatory landscape and specialise in advising clients on responding to the full range of regulatory tools available to ASIC, including investigations, civil penalty proceedings, enforceable undertakings and administrative remedies.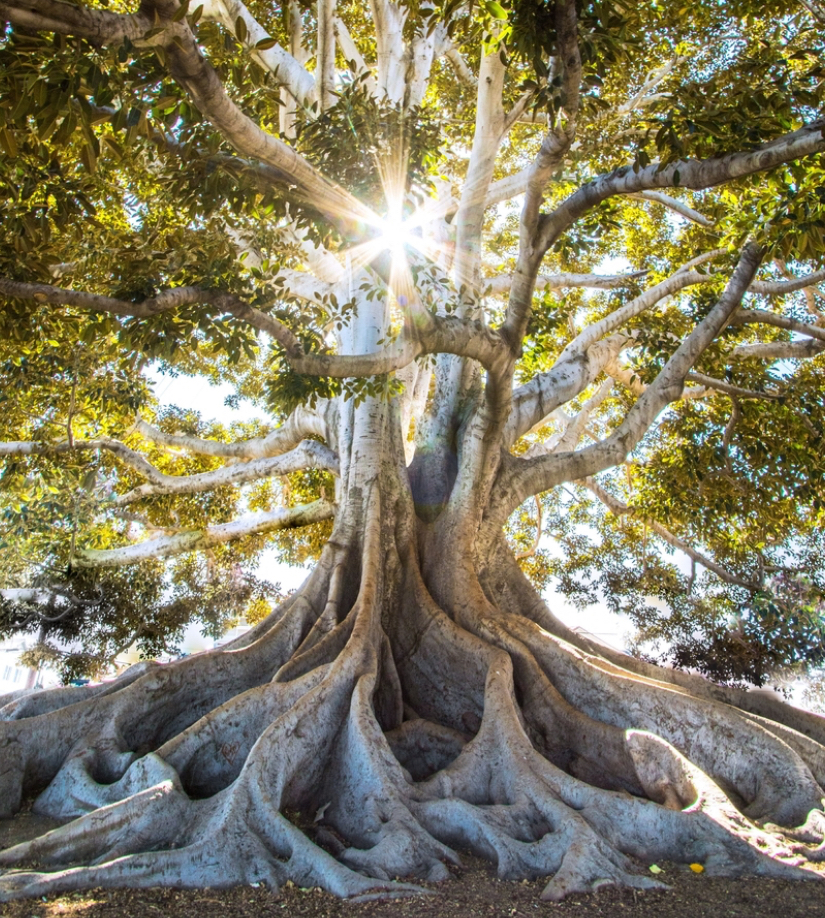 Subscribe to receive our latest articles and insights.