27/07/2021
Australia's energy transition initiatives are taking shape
Australia is going through the inevitable process of transitioning to a low-emissions economy. 
In the past 5 years, Australia's renewable energy generation has almost doubled increasing from approximately 14.6% of generation in 2015 to 27.7% of generation in 2020.  Wind and solar projects have to date attracted the major share of investment in renewables.
Energy transition is the change from fossil fuel sources of energy like coal, petroleum and natural gas to renewable energy sources like solar energy, wind energy, hydro energy, lithium-ion batteries and vanadium flow batteries.
Top
While wind and solar have made up the vast majority of this investment, there has been investment in large scale batteries, energy from waste projects and pumped hydro projects with other potential renewable sources such as energy from bio-mass and wave-power being examined.
Whilst this investment is a positive from the point of view of energy transition and has contributed to a fall in wholesale power prices, the large number of wind and solar projects being developed and seeking connection to the grid has given rise to system stability issues in the National Electricity Market ("NEM").  This instability can be exacerbated by the large transmission distances often faced by such projects.
Overlaying this investment in renewables, there is a major issue around what the NEM will look like once coal-fired power stations shut down and, in particular, a focus on ensuring that electricity supply remains secure and reliable.
In this transition to a renewables energy future, storage systems become critical.  Two of the most discussed forms of storage are batteries and pumped hydro.  The two technologies are very different  - pumped hydro is a well-known and established technology in overseas markets, and viable grid-scale battery technology is new and developing rapidly.  Both provide the ability to support the electricity network. Pumped hydro is based on well-established synchronous generation providing important ancillary services to the grid through the provisions of inertia, frequency and voltage support and sufficient fault level support.  Battery technology is still catching up – the potential for batteries to provide "synthetic inertia" or fast frequency response is high but this is balanced by their reliance on system strength. Batteries offer minimal support with fault levels but can still provide some support to system frequency and voltage regulation.
In 2019, the World Bank set aside US$1 billion to invest in battery projects globally including one of the world's largest solar, wind and storage plants in India and a battery project in South Africa. At the same time government owned utilities and companies (including Pacific Gas & Electric of the US and Scottish Power) were reported to be buying batteries and developments in technology were occurring rapidly through market leaders such as Tesla.  China is already a major user of high-capacity batteries – China and South Korea deployed more than 40% of the new gigawatt hours put into service worldwide in 2018 for stationary energy storage systems.
This article looks at the current situation in Australia and considers where to from here?
Development of batteries in Australia – the state of play
The need for large scale batteries in Australia will increase as coal-fired power stations continue to close ahead of the end of their expected operating lives.  AEMO forecasts that coal which currently contributes 70% of electricity will contribute less than a third of the supply by 2040 – this shift could occur even earlier as competition from renewables and carbon constraints render coal-fired plants uneconomic earlier than their schedule retirement dates or plant owners consider exiting coal earlier for strategic reasons. In that regard, AGL Energy's coal fired Liddell Power Station in NSW is now scheduled to close in 2023 and EnergyAustralia has brought forward the closure of its Yallourn Power Station in Victoria by 4 years to 2028.
What is the status of batteries in the Australian energy market at the moment? 
At the end of 2020, there were 16 utility-scale batteries under construction in Australia representing more than 595MW of new capacity.  Completed and announced projects are described below on a state and territory basis with commentary as to other significant developments in the relevant state or territory.
South Australia has set an ambitious target of net 100% renewables by 2030 having previously set a goal of 75% clean energy by 2025.  In 2020, renewables provided 60% of the state's electricity.
The main-stream development of grid scale batteries in Australia was kicked off by the building of the Tesla lithium-ion battery at Hornsdale (230km north of Adelaide) in South Australia at a cost of $90 million in response to the state's energy crisis in 2017.  The battery can store 129MW and has a usable capacity of 116MWh (after allowing for a 10% management reserve).  The Tesla battery stores energy from the adjacent Hornsdale wind farm and is operated by French builder, Neoen.  In late 2019, it was announced that Tesla would boost the size of the battery by 50% (taking the battery capacity to 150MW/194MWh) to further assist the state in its push towards renewable energy. The expansion of the battery was supported by a $15 million loan from the state's Grid Scale Storage Fund.  It is the first grid scale battery to provide inertia services to the NEM – inertia services are essential for stabilising the grid when electricity supply and demand fluctuates.
Other announced developments in South Australia:
In September 2017, the Australian Renewable Energy Agency ("ARENA") (the government renewable investor) provided $12 million towards the $30 million costs of a major battery storage installation located at Dalrymple on the Yorke Peninsula as part of a renewables based mini-grid with the nearby Wattle Point wind farm.  The 30MW/8MWh large scale battery will deliver both network and market services and was developed by ElectraNet, and AGL.  The project was completed in February 2018 and the battery is leased and operated by AGL.
In May 2018, wind power producer Infigen announced that it would add battery storage to its Lake Bonney wind farm to be better able to respond to industrial customers wanting renewable energy but without risk around intermittent supply. The $38 million project received $10 million in state and federal funding and involved the installation of a 52MWh Tesla Powerpack battery installed adjacent to the Lake Bonney wind farm in the state's south east near Mount Gambier.
In May 2019, Pangea Energy and Canadian vanadium battery producer CellCube announced they had signed an agreement to build a 50MW/300MWh battery storage system alongside a planned 50MW solar farm at Port Augusta.  Pangea Energy formed in July 2016 with the objective of addressing network stability issues with increased intermittent generation and reduced local, base-load generation in South Australia. This was the mandate put forward by Pangea's founder, Sen Tek Energy Solutions Inc., a multinational renewable energy project developer in South East Asia.
In December 2020, ARENA committed $5.7 million grant to the world's first solar-powered vanadium flow project sponsored by Yadlamalka Energy Trust.  The 2MW/8MWh battery is to be supplied by Invinity Energy Systems (a London stock exchange listed company).  The project will provide dispatchable solar power to the grid and provide frequency control ancillary services to AEMO.  Habitat Energy, an optimisation and trading platform for renewable and grid scale battery storage assets, will dispatch the energy.
In 2020, AGL announced plans to develop a 250MW grid scale battery at its Playford power station on Torrens Island.  In a further announcement in 2021, AGL announced that it had engaged energy storage technology companies Wärtsilä and Fluence, under non-exclusive framework agreements, to supply up to 1000MW of grid-scale battery storage at various sites in South Australia, Victoria (Loy Yang A) and NSW (Liddell).
SIMEC Energy Australia is developing a utility scale battery at a site near Port Augusta which will connect to the NEM. The project will link to SIMEC's $500 million 280MW Cultana Solar Project which is being built by Shanghai Electric as EPC Contractor. The Cultana Solar Farm is supported by an offtake contract with a new steel plant being developed by SIMEC's parent GFC Alliance at its hub in Whyalla.
In April this year, CEP-Energy announced plans for a 150MW grid scale battery at the Lionsgate Business Park at Elizabeth. It has signed a 45-year lease agreement with business Park owner Pelligra Group.  Construction will commence in early 2022. This will be developed in conjunction with CEP-Energy's lease of the rooftop space at the Lionsgate Business Park for the building of a major rooftop solar plant covering 200,000 square meters.  This forms part of CEP-Energy's plans for an aggregated virtual power plant, comprising 1.5GW of commercial and industrial rooftop solar and up to 400MW of associated battery storage around Australia.
Top
In late 2020, the NSW government passed the Electricity Infrastructure Investment Act 2020. Certain provisions of the Act commenced on 9 December 2020, with others coming into force on 1 May 2021 and 1 July 2021. 
The purpose of the Act is to coordinate investment in new generation, storage and network infrastructure in NSW. The Act gives effect to the NSW government's electricity roadmap, which sets out the policy framework for investment to deliver a modern electricity system and maintain an affordable, reliable, clean and sustainable electricity supply in NSW as the state transitions from coal to renewable generated power.  The Act is intended to reduce investment risk and provide industry and investors with certainty in relation to new energy infrastructure.  The government has forecast that the "whole of system" approach under the Act will attract $32 billion of private sector investment by 2030.
 The framework adopted by the Act includes the following key components:
monitoring an energy security target for electricity supply each year;
establishing renewable energy zones ("REZs") in specified geographical areas of NSW that are made up of particular generation, storage and network infrastructure;
construction and operation of network infrastructure;
cost recovery in respect of the construction and operation of network infrastructure;
derivative arrangements for persons who construct and operate generation, storage and firming infrastructure; and
contributions from distribution network providers.
The central feature of the Act is the establishment of a process under which the Minister can declare a geographical area of the State a REZ and specify the generation, storage or network infrastructure that will be implemented in that zone. The main function of a REZ is to enable a coordinated approach to the development of new grid infrastructure in energy rich areas to connect multiple generators in the same location.  It is intended to create economies of scale which could reduce generation costs and provide opportunities for early planning and community engagement.
In contrast to the NSW Government's approach, Prime Minister Scott Morrison and federal energy and emissions reduction minister Angus Taylor have claimed NSW will need 1,000MW of new flexible electricity capacity that can be called on at any time (i.e. not solar and wind) to replace the Liddell coal-fired plant when it shuts in 2023. They warned the private sector they will instruct the government-owned Snowy Hydro to build some of it if private sector companies had not made commitments by April 2021 (although such commitments now appear to have been made – see below). 
The need for additional gas-fired generation to replace the Liddell coal plant is heavily contested. Neither AEMO nor a government-commissioned taskforce looking at the Liddell closure found there would be a shortfall in generation capacity.  AEMO has found that an additional 154MW would be needed in NSW by 2023 to meet the NEM's strict reliability standard and that well in excess of that amount, in project pipelines, had already been announced. The NSW government has also noted that it is the second biggest energy user in the state and proposes to use its purchasing power to leverage new dispatchable energy.
Battery projects either under development or announced in NSW include:
In May 2019, AGL energy announced that it had signed a 15-year contract with Australian developer, Maoneng whereby AGL will be able to call on capacity from four large-scale batteries in NSW over a 4-year period at a fixed price. Maenong will develop 4 large scale batteries with a combined 200MW/400MWh of dispatchable capacity.  Each battery's capacity will be 50MW/100MWh.
In 2020, Spanish Group Elecnor won a $500 million contract to build the 720MW New England Solar Farm at Uralla in northern NSW.  This will be Australia's biggest hybrid solar and battery energy storage site.  The project is funded by a joint venture between UPC Renewables (Hong Kong based) and AC Energy of the Philippines Ayala Corporation.  The project has already signed with TransGrid to connect to existing transmission lines that cross the solar farm site.
CEP–Energy (a renewable energy fund) has announced plans for a 1200MW battery at Kurri Kurri in the Hunter Valley (hunter economic zone) (about 8 times greater than the battery at Hornsdale in South Australia) at a cost of $2.4 billion. Construction is planned to start in 2022. It would form part of a planned network of four grid-scale batteries including two in Victoria and two in South Australia with a combined capacity of 2000MW.
Neoen, a French builder, has announced plans for a 500MW battery stack – the so called Great Western Battery Project – at Wallerawang, the site of a decommissioned EnergyAustralia coal fired plant.
Origin Energy has announced plans for, and has sought proposals from the market to supply and install, a 700MW battery at Eraring, the site of Australia's largest coal-fired power station.  Commercial operation is targeted for Q4 2022.
In August 2020, AGL announced plans for a grid scale battery at Liddell Power Station as part of its 850MW multi-site integrated battery system it targets to develop by FY 2024.  It is also proposing to develop a 50MW battery at Broken Hill.
Recently, Edify has announced plans to build a $100 million lithium-ion battery alongside the Darlington solar farm owned by it and Octopus Investments in south-west NSW. The solar farm is the largest solar farm connected to the NEM.  The battery will have a maximum power output of 100 MW and capacity of 200MWh and will be able to run for 2 hours at maximum output before having to be recharged. It will support a $3.2 billion contract won by Shell and Edify Energy to power schools, hospitals and state government buildings over the next 10 years – this contract comes online in July 2022 and the battery is expected to be operational by early 2023. Shell Energy has also signed a deal to access 60MW of the battery's power and 120MWh of its capacity.
Takeover target Spark Infrastructure announced recently that it intends to develop a 2.5-gigawatt renewable energy hub on the route of the planned $2.3 billion interconnector between South Australia and NSW, as part of its move into green power.  The first stage of the proposed Dinawan Energy Hub, planned for south-west NSW, might involve about 1 GW of wind, solar and battery storage, requiring investment of roughly $1.5 billion.  Spark, which owns stakes in electricity distribution networks in Victoria and South Australia and in NSW transmission company TransGrid, foreshadowed last August that it expected to invest $1 billion by 2025 on renewable energy generation. It completed its first renewable generation project, the 100MW Bomen solar farm near Wagga Wagga in NSW, that month.
The proposed batteries in NSW support a key plank of the NSW Government's plan to attract $32 billion of private investment over the next 10 years focused on 12GW of renewable generation and 2GW of long- duration storage. 
Top
In its 2020 budget, the Victorian government included $543 million to develop six renewable energy zones. Part of a $1.6 billion clean energy commitment, it will be used to buttress and make best use of the solar and windfarms built to meet the state's renewable energy target.
Battery developments to date in Victoria:
In 2018, AusNet Services and EnergyAustralia announced that they had partnered to deliver Victoria's first stand-alone grid-scale storage battery located at Ballarat Terminal Station, a bottleneck in the transmission grid in north-west Victoria, where a surge in renewable generation was raising concerns about grid stability.  The 30MW/30MWh battery is intended to relieve congestion on Victoria's power transmission grid and store low-cost renewable energy generation that might not otherwise have been used. It will also help with security of supply for Melbourne during peak demand and help stabilise the grid. This project was supported by contributions from the Victorian state government and ARENA. Spotless Downer was the construction contractor and the storage technology was supplied by Fluence – the battery is owned by AusNet and operated by EnergyAustralia and commenced operation in the summer of 2018 - 2019.
In 2018/2019, Edify Energy delivered a 25MW/50MWh battery co-located with the Gannawarra Solar Farm. The battery at the Gannawarra Solar Farm stores 100% renewable energy (as it sits behind the connection point for the solar farm). The battery also is used to smooth the output of the Gannawarra solar farm allowing the combined solar and battery system to provide power at peak times when there is no sun. The project demonstrates the potential to pair battery storage with solar farms behind the meter to produce less variable and more consistent energy supply. This project was the largest integrated solar farm and battery project in Australia, and among the largest in the world. The battery is a Tesla Powerpack system, jointly owned by Edify Energy and Wirsol Energy, and operated by Energy Australia.
In 2020, Neoen announced plans for a $300 million 300MW battery at Moorabool near Geelong in partnership with AusNet Services subsidiary, Mondo Power – this project has support from the Victorian Government and the benefit of a System Integrity Protection Scheme (SIPS) contract with AEMO.  Under the SIPS contract, AEMO will reserve 250 MW from Neoen's 300 MW battery to operate in a control scheme to increase the capability of the Victoria to New South Wales Interconnector (VNI) and respond to unexpected network outages in Victoria from November 2021. In the event of an unexpected network outage between November to March, the battery will automatically discharge energy within seconds, ramping to full output of 250 MW. This will allow AEMO time to safely optimise interconnector flows and dispatch other generation and storage within Victoria to keep the system stable and secure.
In November 2020, AGL Energy announced plans for a 200MW 4 -hour operation grid scale battery storage system at its coal-fired Loy Yang A power station in the Latrobe Valley.  The battery is intended to mitigate service disruptions at the coal-fired power plant which suffered financial losses when out of operation between May and December 2019.
Earlier this year, EnergyAustralia announced the early closure in 2028 of its Yallourn power station in the Latrobe Valley with plans to install a 350MW utility-scale battery at its Jeeralang power station near Morwell.  It is expected to be operational by 2026.
Most recently Lumea, TransGrid's commercial arm, announced it is seeking expressions of interest from renewables generators and other electricity market participants to help it develop a 300MW grid-scale battery at Deer Park Energy Hub. Unlike most previous grid-scale batteries, Lumea aims to fund the new battery entirely using private funds. In a first for Australia, the large-scale battery storage system will operate in the NEM from the Deer Park Energy Hub, the key source of electricity supply for metropolitan Melbourne. The Deer Park Battery will also optimise the use of renewable energy in Victoria and across the NEM by providing energy storage services and dispatching power when most needed, as well as offering services to support grid reliability and system support.  Lumea's expectation is that the EOI process will confirm market interest and determine the optimal size and duration of the battery.
In other recent developments, Spain's Gransolar Group is exploring an equity sale of its utility-scale battery pipeline, which is close to 1 GW in size.  Gransolar's 13 projects in Australia are at different stages of development, with some coming online by the end of this year and early next year. Most of Gransolar's battery locations are in Victoria and South Australia with some in New South Wales. The batteries are sited close to substations in areas where grid congestion is most severe and renewables penetration is highest.  Most of the batteries are around 20 MW in size with two hours output.
Top
Renewable energy represents a key priority for the Queensland Government, which has set a target to have 50% of Queensland's energy generation coming from renewable sources by 2030.
In March this year, the Queensland Government announced plans to install five large-scale, network-connected batteries with a combined capacity of 40 MWh, as part of a community battery trial - the batteries will be installed at substations in Townsville, Yeppoon, Bundaberg, Hervey Bay, and Toowoomba.  The trial is setting the stage for the government's plan to firm up its grid by housing large-scale batteries in major substations. Use of battery technology in this way means that the excess renewable energy generated through rooftop solar can be banked allowing a continued growth in rooftop solar on the way to achieving Queensland's renewable energy target. State-owned Energy Queensland already has one network-connected battery – a 4 MW/8 MWh Tesla battery – at Bohle Plains in Townsville. This new slate of batteries will include another in Townsville, to be housed at the Black River Substation.
Most recently, the Queensland Government announced that it will support a $373 million 157MW wind farm to be developed as part of the Kaban Green Power Hub together with a 100MW battery.  The NAIF had recommended that the project receive the financing  but the Federal Government rejected the funding application.  The Queensland Government has said that it will invest $40 million in upgrading transmission lines to support the Kaban Green Power Hub.
In other developments in that Queensland:
In 2016, the Lyon Group announced that it was developing a $45 million 30MW solar and battery storage system at Cook in northern Queensland, with equity funding provided by Conergy. 
In 2018, the Lyon Group and Japanese energy company, Jera, announced that they planned to begin construction of a large solar plus battery storage project in north Queensland in early 2019, after reaching agreement on the project's generator performance standard with AEMO.  The Cape York solar and battery project, near the smaller but existing Lakeland solar and storage installation will feature a 55MW solar farm and a 20MW/80MWh battery built by Fluence. Lyon Group has described the $150 million facility as a "world first Queensland dispatchable solar peaker", that operates through a single connection point - this means that it can operate as a "semi-scheduled" solar generator with up to 55MW of capacity, but also deliver 20MW of fully scheduled capacity through the battery, when the conditions (and the prices) suit.
In 2018, Origin Energy announced that it would install a 4MW/4MWh battery at its 424MW Mount Stuart Peaking Plant near Townsville for use in starting up the power station in times of electricity outages and to support the roll-out of renewables in the region. This project was the first time in Australia that a grid-scale battery had been connected to an open cycle gas turbine system.
In 2020, Vena Energy reached financial close on its proposed 100MW Wandoan South Battery Energy Storage System in Queensland – this project is supported by a 15-year contract with AGL which gives AGL dispatch rights to call on the capacity of the battery.
In 2021, EDF Australia Renewables acquired 100% of the $500 million 280MW Banana Range wind farm from Goldwind Australia and Lacour Energy, The wind farm is located about 120km south-west of Gladstone and 20km west of Biloela in Central Queensland and the project has the capacity to accommodate a large scale battery.
Top
In October 2020, the WA Government's Energy Transition Taskforce released its Whole of System Plan (WOSP) which provides a 20-year outlook on the future of the south-west interconnected system (SWIS) .  The inaugural WOSP report, and the extensive modelling that informs it, presents four scenarios of how the SWIS may evolve through to 2040. Each scenario contains a range of assumptions of electricity demand growth based on economic climate, demographic changes, and DER uptake. The WOSP is a supplement to existing planning tools such as AEMO's Electricity Statement of Opportunities and Western Power's Network Development Plan.
The WOSP notes that the SWIS already has a strong mix of renewables  with renewables comprising 34% of installed capacity and forecasts that renewable energy will reach 70% of generation capacity by 2040. Coal-fired generation declines in all scenarios and partially exits the market in the mid-2020s in low demand growth scenarios. There is opportunity for storage and renewables to provide essential system services (ESS) and as new ESS capacity mechanisms are embedded, revenue streams for generation will become more diverse.
In particular, the WOSP modelling identifies an opportunity for energy storage facilities such as batteries to enter the market (across all scenarios), mainly to provide particular energy services such as frequency control. The modelling shows large-scale storage, specifically 2-hour and 4-hour duration battery storage, has an increasingly influential role in the SWIS over the study period.  The WOSP modelling selects batteries as the lowest cost form of storage under all scenarios (over other technologies such as pumped hydro) - this is due to the shorter-duration battery storage being more modular, having higher cyclic efficiency and lower cost than its longer duration counterparts.  The study also notes that energy storage facilities have an advantage over network augmentations in that they can be deployed more quickly and are less constrained by location. Although there is more storage located in the metropolitan regions, the modelling disperses large‑scale battery storage throughout the SWIS network.
In terms of battery projects to date, the Onslow project by WA's regional utility Horizon Power involves a 1MW/500 kilowatt- hour battery system installed alongside a 1MW solar farm at a substation, working alongside an existing diesel-fired generator. The equipment, built by LG Chem (a major Korean company), and partly funded by US energy major Chevron, supports a self-supporting local grid that supplies a 900-person remote township, gas plant and a salt workers' mine.  Whilst the battery is relatively small, it is a significant part of the 8MW system and can contribute some 12.5% of generation depending on demand from the town.  The use of a battery in this way to help a remote township and mine site is a good example of how batteries can potentially have a broader use in the SWIS and the NEM. LG Chem has also supplied a similar battery to work within a gas and renewables hybrid power system in Alice Springs in central Australia where it is projected to double the share of solar in the local grid.
Top
In April this year, the ACT Government started market sounding for the so called "Big Canberra Battery" ecosystem, a planned 250MW large-scale battery storage system which will be distributed across the ACT. The government was seeking industry suggestions for the scheme by 7 May 2021.
The project is part of the initiatives for Canberra to become a net zero emissions city and forms part of the ACT Government's commitment to climate action. The aim of the project is to increase network reliability by reducing pressure and congestion on the grid, better integrate the increasing supply of renewable energy in the network, reduce electricity price spikes and generate new revenue opportunities for the ACT.
The proposed procurement could deliver several batteries of 50MW plus, or a larger number of smaller precinct scale batteries which could connect to the transmission of distribution network.  Batteries could be connected to the ACT's transmission or distribution network, located at government sites such as bus depots or co-located with large-scale renewable generation in the ACT.   
Top
Electricity grid issues
The significant number of renewable generation projects being developed has caused a number of issues for the Australian Energy Market Operator ("AEMO"), the grid operator. These include:
the fact that all of these projects require connection to the grid;
once connected, these projects can give rise to grid stability issues because of the intermittent nature of their generation; and
the geographic spread of these projects has led to a growing need for investment in the development of transmission lines. 
From a regulatory point of view, AEMO has introduced more stringent rules for renewables projects connecting to the grid in an attempt to boost reliability and stability in the NEM.
At the same time, the Energy Security Board is grappling with the post 2025 design of the NEM to ensure that there is reliable and secure power once coal-fired plants shut down and exit the NEM. The ESG's review of the design of the NEM post 2025 has indicated a need for the construction  of 26GW of renewable plants over the next 20 years noting that these plants would need to be backed by batteries and pumped hydro to ensure stability.
In its assessment of what an optimal future grid would look like, AEMO has found it would increasingly run on large and small-scale renewable energy – potentially by 2035 up to 90% of electricity from solar and wind at times – supported by "dispatchable" generation (or so called "flexible electricity") that can be called on when needed.  That dispatchable generation would come from a range of sources including pumped hydro, batteries and gas.  In its 2020 Integrated System Plan released in July last year, AEMO suggested that the grid will need between 6GW and 19GW of new "flexible electricity" capacity to provide essential firming over the next 20 years as old coal fired plants are closed and are replaced by solar and wind.   Interestingly, in 2016 AEMO forecast that Australia might only have 4MW of large-scale batteries by 2020. However, battery technology has taken off in Australia more rapidly than forecast. A report commissioned by AEMO in 2020 noted that Australia already has 287MW of battery storage in operation or committed to construction.   Plans for more than 2GW have been announced since then.
However, in its most recent pronouncement in July this year, AEMO has publicly stated that Australia will target running the electricity grid entirely from solar and wind generation by 2025 under a 100% renewable target laid out by it.  This goal, which would put the nation on track to lead the world transitioning to clean energy, is "uncharted territory" for Australia as it works out how to integrate more renewables into the power system as old coal plants face retirement.  South Australia broke new ground in October with solar providing 100% of its energy needs for an hour. AEMO has said that this feat could be emulated across the entire electricity system at peak points during the day, despite it being a huge jump from solar and wind penetration levels of 52% in 2020. 
In related developments relevant to Australia's future electricity grid:
Tasmania is proposing to develop the Marinus Link, a 1500MW capacity undersea and underground electricity and telecommunications connection which will more closely link Victoria and Tasmania.  The project is being progressed by Marinus Link Pty. Ltd., a wholly owned subsidiary of TasNetworks, which is the Tasmanian Government's owned electricity network planner, owner and operator. Marinus Link will be able to support Victorian renewable energy developments – with Marinus Link in operation, excess energy generated by Victorian renewables could be transferred to Tasmania and stored in pumped hydro energy storage facilities.  Cables will come ashore in South Gippsland and then go underground to the Latrobe Valley; and
TransGrid (in respect of the NSW section) and ElectraNet (in respect of the South Australian section) are proposing to construct a high voltage transmission line connection between the New South Wales and South Australian power grids known as Project EnergyConnect.  The NSW-SA interconnector will involve the construction of a new 330 kilovolt, above-ground transmission line between Robertstown in South Australia and Wagga Wagga in New South Wales at a cost of (circa) $2.3 billion - it also includes a 220 kilovolt spur from Buronga in NSW to Red Cliffs in north-west Victoria. The transmission line will be approximately 900 kilometres in length and should be operational by late 2024.  The project has been funded by contributions:

from the Federal Government and the South Australia State government ($50 million each) for early works; 
debt finance of $275 million from the South Australian State government to ElectraNet for the construction of the South Australian section;
$295 million from the Clean Energy Finance Corporation ("CEFC"), the government-owned "green" bank which will finance the construction of the NSW and Victorian sections under a hybrid-financing structure for TransGrid; and
equity finance of $1.8 billion from TransGrid.
Other developments
We are also seeing some interesting battery development to support individual businesses and in the transport sector.
Pernod Ricard, which owns the Jacob's Creek wine brand, has taken steps to make its Barossa Valley winery reliant only on renewable energy – it has installed a new thermal energy storage battery that has an in-built weather forecasting system to maximise efficiency. The battery was built by Glaciem Cooling, an Australian manufacturer of storage batteries. The battery captures and stores energy from a large array of 10,000 solar panels installed at the winery in 2019.  The Glaciem battery stores energy not electricity – it has an advantage over lithium-ion batteries as it can as it can be charged and discharged as often as required without degrading the battery.
In terms of the transport sector:
The ACT Government has released a tender to lease the territory's first electric buses. This will see the highest emitting buses retired from the fleet. The leasing arrangement will cover 34 electric buses and procurement will be assessed based on providers' ability to deliver buses with enhanced accessibility, lower emissions operations and associated charging infrastructure. The procurement will be released as three packages, depending on their interest and organisational capabilities. The new buses are expected to join the Transport Canberra fleet in late 2021, subject to the procurement process. In parallel with this procurement, the government is undertaking formal market sounding to deliver on its election commitment to purchase 90 electric buses and supporting infrastructure, training and skill development. It is intended that the formal procurement will commence in the third quarter of 2021, with the first of these vehicles to arrive in 2021-2022. The final vehicles will be supplied by 2024.
The NSW Government confirmed in December 2020 that it would convert all of its 8,000 buses to electric by 2030, starting with 50 in Sydney this year after trialling electric buses over the previous 18 months.  The first locally manufactured electric bus began a two-week trial in Sydney's east in March 2021. The bus was designed, manufactured and assembled by Custom Denning in St Marys in Sydney. The so-called 'Element' e-bus can run for approximately 16 hours on a full charge or 450 kilometres. The trial bus will run between Bondi Beach and Bronte.  As part of the 2021 rollout, a further 70 electric buses are on order from Truegreen's Nexport, which is setting up a manufacturing facility in the southern Highlands. 
---
Australia's pumped hydro initiatives
Pumped hydro technology has existed for more than 100 years with the first use in Switzerland in 1907.  Reversible hydro-electric turbines have been in use since the 1930s.
Pumped hydro projects help to provide long duration storage and system services that can complement batteries and support higher levels of renewable energy generation. It can fill periods where there is not much sun or wind.
Water is pumped from a lower reservoir to an upper reservoir - water is then released from the upper reservoir to the lower reservoir to generate dispatchable energy. 
Top
Pumped hydro storage accounts for over 90% of utility-scale energy storage in the US with most plants having been developed between 1960 and 1990.
In Australia, a number of these projects have failed to get up in recent years including two projects in South Australia, one sponsored by AGL (with copper miner Hillgrove Resources) and EnergyAustralia's, Cultana project.
However, there are a number of significant projects underway at the moment which are noted below.
Snowy 2.0
Snowy 2.0 is being developed by Snowy Hydro at a currently estimated cost of $5.1 billion and will provide on-demand energy generation and large-scale energy storage, increasing the generation capacity of the Snowy Scheme by almost 50%. It will deliver an additional 2,000 megawatts (MW) of energy and make approximately 350,000 megawatt hours (MWh), or 175 hours of energy storage available to the NEM – this means that it will be able to generate for up to 175 hours at full capacity without refilling, enough to power 3,000,000 homes over the course of a week.  The project is largely funded from Snowy Hydro's balance sheet and $3.5 billion in corporate debt facilities provided by a range of banks. The Federal Government, as shareholder, has provided $1.38 billion in equity.
The project, which is currently under construction, is a major expansion of the Snowy Scheme, linking Tantangara and Talbingo reservoirs with tunnels and an underground pumped-hydro power station. The power station will house six reversible Francis pump-turbine and motor-generator units - three will be synchronous (fixed) speed and three will be asynchronous (variable) speed. A single inclined pressure tunnel that is concrete-lined will divert water into six steel-lined penstocks (the tunnels that feed water into the generating units). Hydropower will be generated by falling water spinning the reversible turbines, which can also pump the water in the opposite direction. Water will be recycled between the upper dam (Tantangara) and lower dam (Talbingo) so the same water can be used to generate power more than once (which is typical for pumped hydro projects). Snowy 2.0 will be able to pump water using the excess electricity in the system at times of low demand. Then, when energy is needed most, the stored water will be used to generate electricity within minutes. 
Genex Power 
Genex is currently developing its $777 million Kidston pumped hydro project in an old gold mine in North Queensland. The storage and generation facility will generate 250MW/2,000MWh of dispatchable (baseload) power into the North Queensland market – it will have an 8-hour storage capacity.  Financial close was reached in May this year. The project has secured a 30-year off-take agreement with EnergyAustralia.  The project has been funded by a $610 million loan from NAIF, a $56 million grant from ARENA, $54 million loan from CEFC (to fund the adjacent 50MW solar farm phase 1 rather than the pumped hydro facility) and $147 million from the Queensland government for a 186km transmission line linking the project to the NEM.  This is the first pumped hydro project to be built in Australia in 40 years.
---
Financing energy transition projects
To date, both ARENA and CEFC have played an important role in funding energy storage and transmission projects and, in particular, in bridging the bankability gap to the traditional sources of finance available in the commercial bank market.
Of note:
ARENA has provided grant funding to projects including the Kidston pumped hydro project, to the AGL/ElectraNet battery at Dalrymple on the Yorke Peninsula in South Australia, to the world's first solar-powered vanadium flow project sponsored by Yadlamalka Energy Trust in South Australia and to the AusNet Services/Energy Australia battery at Ballarat, in Victoria.  It has also provided support for Neoen's big battery to be built at Geelong (by way of a SIPS contract).
CEFC has provided financial support to two large battery projects, $50 million to Hornsdale in South Australia and $160 million to the Victorian "big-battery" in Geelong.  In the case of both these projects, they have been under-pinned by off-take support from the respective state governments.  CEFC is also providing finance for the proposed new high voltage transmission line connection between the New South Wales and South Australian power grids.
CEFC has the ability to develop and implement innovative funding models including long-tenored debt and flexible debt repayment terms which can be tailored to fit the actual revenue stream of the project over its life. For the funding of the proposed new high voltage transmission line connection between the New South Wales and South Australian power grids, CEFC has adopted a unique hybrid-financing structure to support TransGrid.
Financial support has also come from both state and Federal governments for energy storage and transmission projects which are considered to be of strategic importance – these include the Victorian Government's commitment of $543 million to develop six renewable energy zones in the state, that government's financial contribution to the AusNet Services/Energy Australia battery at Ballarat and to the proposed big battery to be built at Geelong and the Queensland government's financial contribution to the development of a transmission line to connect the Kidston pumped hydro project, its commitment to install five large-scale, network-connected batteries as part of a community battery trial and its recently announced support for the Kaban Green Power Hub.
Finally, traditional project finance sourced from the commercial bank market has been the other source of financing for a number of battery developments.  In this context, committed offtake arrangements with state government (or relevant state government agencies) or other credit-worthy offtakers is a key factor as is certainty of transmission connections to the grid, reliable technology and  availability of funding from ARENA and CEFC to bridge any funding gap. Interestingly, Vena Energy's Wandoan South Battery Energy Storage System (noted above) in Queensland reached financial close in December 2020 solely utilising debt sourced from the commercial bank market – of key importance was the fact that the project had secured a 15 years offtake agreement with AGL and adopted a traditional procurement and delivery model with a fully wrapped EPC contract.
---
The future for energy storage and transmission in Australia
Large-scale batteries have a key role to play in Australia's energy future particularly in relation to smoothing energy flows form intermittent generators (such as solar and wind) and in the supply of grid stability services.  At the moment, large-scale lithium-ion batteries are generally limited to 4 hours of generation-replacement supply, but improvements in technology may see that increase over time.  There has been limited investment to date in vanadium flow batteries but there is at least one project in Australia set to utilise that technology. The financing and development of large-scale batteries will be further encouraged by the recent NEM rule changes that will create additional markets and, therefore, revenue streams for the various network services which batteries can increasingly provide (e.g. fast frequency response).
Smaller batteries will also have a role to play including as part of mini-grids in remote locations and as charging sources for electric vehicles and individual businesses looking to power themselves through sustainable renewable energy.
Overlayed on all of this is the need to develop coordinated "whole of system plans" for the NEM (and for the grid in WA) which will be a key challenge for the ESG and AEMO. We have already seen what can happen if connection of distributed renewable energy facilities to a grid designed for centralised coal-fired baseload generation occurs in a haphazard manner.
Other energy storage systems, such as pumped-hydro, will also have a role to play but in more limited circumstances depending on geography, chosen engineering solution, cost and availability of water resources.  Pumped-hydro tends to be expensive and solutions need to be tailored to the particular geography and circumstances. On the other hand, both the cost and efficiency of batteries is likely to continue to improve, making them increasingly attractive over time.
The final piece in the puzzle is better high voltage transmission lines and underseas cables (where appropriate) to enable energy to be distributed across the Eastern seaboard to those locations where it is needed.  Both the Marinus link and Project EnergyConnect represent important developments in this regard.  Further investment to enable the NEM to function effectively and efficiently in an environment where renewables replace coal-fired generation on an ongoing basis will be critical.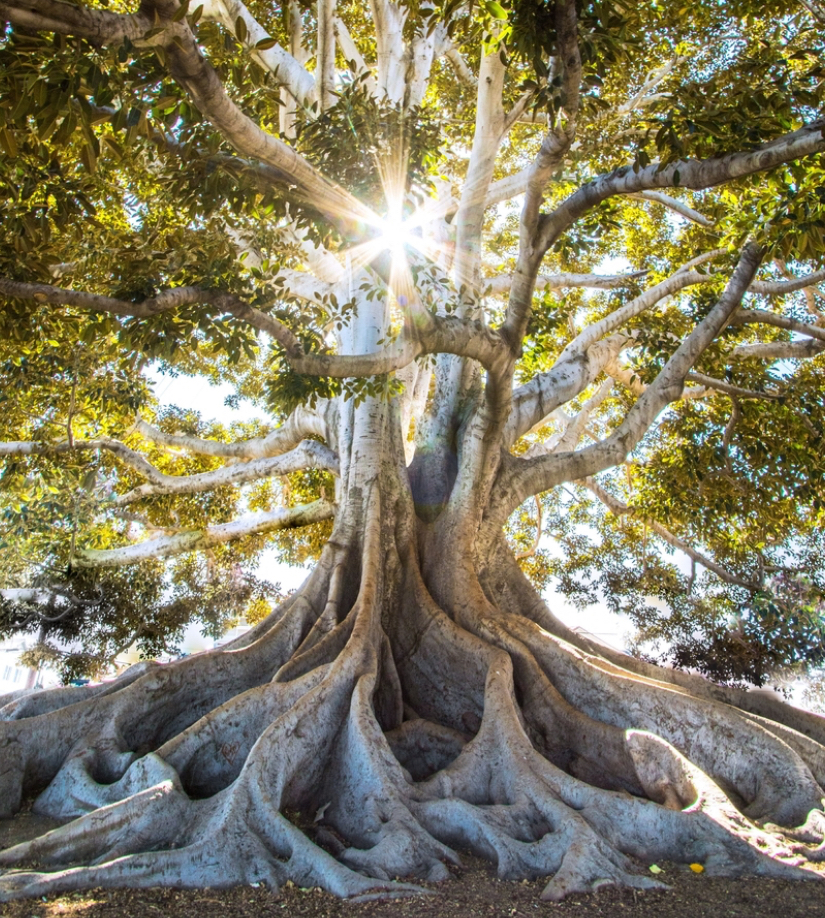 Subscribe to receive our latest articles and insights.