15/03/2022
Gilbert + Tobin has released its 2022 Takeovers + Schemes Review, which examines 2021's public mergers and acquisitions valued over $50 million involving ASX-listed companies. The Review provides our perspective on the trends for Australian M&A in 2021 and what that might mean for you in 2022.   
Chapter 1 of the Review (below) explores market activity for public mergers and acquisitions in 2021.
Public mergers and acquisitions activity at all time high
2021 was a landmark year for mergers and acquisitions in Australia (as well as globally). Public M&A activity skyrocketed in value and volume in 2021.
Some might be surprised that this could be the case with COVID-19 disruptions and challenges, closed borders, supply chain challenges, climate change concerns and companies facing an increased focus on ESG.
However, others would say the increased activity was not surprising given M&A was on the rise in the last quarter of 2020. Indeed, in our Review last year, we forecast that 2021 would be a strong year and the beginning of another roaring '20s.
While our prediction proved to be accurate, we wouldn't be as bold as to say we foresaw how sharply M&A activity would increase in 2021. It was certainly "roaring", with both the number and value of deals in public M&A increasing considerably from 2020.
Deal numbers
In 2021, there were a total of 62 transactions valued at $50 million or more that were announced. This represented an incredible 48% increase from the previous year, which capped out at 42 deals. 62 transactions also eclipsed the previous high of 49 deals in 2018 by over 25%.
Transaction announcements per year by number
Similarly, the number of announced transactions with a value of $500 million or more nearly doubled from 12 in 2020 to 21 in 2021, bringing activity back to the highs of 2018 which saw an identical number of deals in this high-price bracket.
Deal value
When measuring aggregate transaction value, the rise in public mergers and acquisitions in 2021 appears even more pronounced, increasing to an unprecedented $130.5 billion in 2021, far-eclipsing the $32.8 billion reported in 2020 by a stratospheric 298%.
We have been preparing this Review for over 10 years, and in all that time, the highest aggregate transaction value for any year was $48.7 billion in 2019.
It is safe to say the roaring '20s have come again.
Total transaction value per year
The increase in aggregate deal value in 2021 was a direct result of an increase in high-value deals. The number of deals exceeding $1 billion more than tripled from five in 2020 to 16 in 2021. Of those 16 deals, six transactions were valued in excess of $5 billion, compared to only two deals in 2020.
One could say that the total transaction value headline has been inflated significantly by the two largest transactions of 2021, being:
Block, Inc's $39 billion acquisition of Afterpay; and
the $23.6 billion acquisition of Sydney Airport by a consortium of bidders led by IFM and Global Infrastructure Partners (GIP).
Together, these two transactions accounted for a staggering $62.6 billion, which represented 48% of 2021's aggregate transaction value, and greatly exceeded the $32.8 billion value of all announced public transactions in 2020.
The only other successful public M&A transactions in Australia's history to eclipse $20 billion in value were Wesfarmers' acquisition of Coles in 2007 and Unibail-Rodamco's acquisition of Westfield in 2017.
Similarly, there have only ever been 12 successful public M&A transactions in Australia valued at $10 billion or more. Three of those occurred in 2021. In anyone's terms, M&A activity was booming in 2021.
Distribution of transaction values
Competing bids
Competitive bidding situations arose in many deals in 2021 which added to 2021's aggregate transaction value. This included:
Mainstream which received bids from three separate bidders - Apex (which was ultimately successful), SS&C Technologies and Vistra. Notably, Apex's final bid of $400 million was more than double Vistra's initial bid of $171 million. (Click here for more information on this competing bid.)
Apollo Consolidated where a $181 million bid by Ramelius Resources trumped a bid by Gold Road Resources.
PM Capital Asian Opportunities Fund, where WAM Capital outlasted PM Capital Global Opportunities Fund with a bid of $66 million.
There were other potential competing bids which were not formalised in the face of a higher offer, including APA's proposed acquisition of AusNet Services and multiple potential bidders for Tilt Renewables in a competitive bidding process/auction in which the consortium of PowAR (comprising QIC / Future Fund / AGL) and Mercury NZ ultimately succeeded.
Foreign investment up overall but down on a relative basis
Deals involving foreign bidders accounted for $61.9 billion (a high in the 10 years we have been preparing this Review) or 47% of total transaction value of all public mergers and acquisitions. These numbers are led by American-based Block Inc's $39 billion acquisition of Afterpay and the KKR-led consortium's $5.1 billion acquisition of Spark Infrastructure. In this respect, foreign bidders remain key players in Australian M&A.
However, interestingly, on a relative basis, foreign interest in Australian ASX listed companies declined further in 2021 with only 32% of deals involving a foreign bidder. This continued the recent trend which saw foreign interest decrease from 63% in 2017 to 45% in 2020.
A variety of factors may have caused this reduction, including the difficulties associated with physical due diligence stemming from travel restrictions, political tension between Australia and China and more strict regulatory settings with the now annual round of changes to the Foreign Acquisitions and Takeovers Act 1975 (Cth). For the first time in many years, there were no Chinese bidders making an acquisition of an Australian public company.
However, more than anything, the fall in foreign acquisitions should be seen as a relative reduction. As discussed below, the rise in superannuation funding and funds has led to more Australian based capital being used for M&A.
Private capital in for more 
Private equity firms and private capital continued their strong involvement in Australian public mergers and acquisitions in 2021.
While the number of deals involving private equity bidders dropped from 10 in 2020 to seven in 2021 (accounting for just 11% of all deals), the value of private equity or private capital led transactions topped $44.8 billion and accounted for 35% of total deal value – up from 18% in 2020 although still less than the 44% recorded in 2019. Private equity / capital was a key player in many of the largest deals, with three out of the six transactions (Sydney Airport, AusNet Services and Spark Infrastructure) exceeding $5 billion.
Notably, private equity had a strong appetite for infrastructure assets, with 43% of announced private equity / private capital deals relating to acquisitions in this sector. Indeed, 92% of the total value of private equity spend related to infrastructure, which was a significant change from preceding years.
Private equity / private capital deployed the most capital in the transportation + logistics sector (53% of private equity / private capital spend in 2021), largely attributable to the IFM and GIP-led consortium's $23.6 billion acquisition of Sydney Airport.
Interestingly, private equity / private capital was behind 75% of public deals in the utilities sector by number, and 86% of all utilities deals by value. If PowAR's $2.8 billion acquisition of Tilt Renewables (which involved private capital as well as a trade buyer) was included in the mix, then private equity / private capital would have accounted for 100% of deals in the utilities sector by both number and value.
Private equity interest in the listed healthcare sector continued to decline, with the acquisition by Abano Healthcare (owned by BGH Capital and the Ontario Teachers' Pension Plan Board) of 1300 Smiles being the only private equity deal in this sector. We consider the reduced interest by private equity in healthcare M&A is a function of our data set, which focuses on takeovers and schemes, as there were a range of private M&A deals in the healthcare sector, including the EQT buy out of Icon Group for over $2 billion. Separately, early 2022 has seen a bidding war break out between BGH Capital and CapVest for Virtus Health. Clearly, private equity will remain actively interested in this sector for many reasons, including the opportunities raising from COVID-19 pandemic, advances in healthcare and an ageing population.
Percentage of PE investment across all PE deals, by value

Transportation + logistics (53%)

Sydney Airport ($23.6 billion)

Utilities (39%)

AusNet Services ($10.2 billion)
Spark Infrastructure ($5.1 billion)
BINGO Industries ($2.3 billion)

Telecommunications (8%)

Vocus Group ($3.4 billion)

Healthcare (<1%)

1300 Smiles ($166 million)

Retail + consumer services (<1%)

Cashrewards ($89 million)
Superannuation involvement in public M&A increases
We predicted last year that the growth in the capital of Australian superannuation funds would drive these investors to listed markets.
This prediction rang true in 2021, highlighted by the following four transactions:
the IFM and GIP - led consortium's (inclusive of AustralianSuper and QSuper) $23.6 billion acquisition of Sydney Airport, which also involved UniSuper (the largest target shareholder) retaining its interest through the deal;
Aware Super and Macquarie Infrastructure and Real Asset's (MIRA's) $3.4 billion acquisition of Vocus Group;
the Brookfield-led consortium's (including Sunsuper) $10.2 billion acquisition of AusNet Services; and
the PowAR consortium (inclusive of QIC and Future Fund) and Mercury NZ's $2.8 billion acquisition of Tilt Renewables.
These transactions had a combined market value of $40 billion, highlighting the growing strength of superannuation funds and their importance to public M&A.
In our view, the involvement of superannuation funds in the front line of Australian public M&A will only increase over the foreseeable future.
NFP weights into public mergers and acquisitions
For the first time, 2021 saw the involvement of the not-for-profit sector in public M&A. Calvary Health Care, a not-for-profit Catholic healthcare organisation established in 1885 by the Sisters of the Little Company of Mary, took ASX listed healthcare company, Japara, private via a $374 million scheme of arrangement.
M&A certainly came in all shapes and sizes in 2021.
Timing of announcements
While 2021 proved to be a bumper year all round, it did in fact start off slowly. Only three deals were announced in January and February, being:
Verra Mobility Corporation's $146 million acquisition of Redflex Holdings;
Essity Aktiebolag's $760 million acquisition of Asaleo Care; and
iCollege's $65 million acquisition of Redhill Education.
Timing of announcements
Deal activity steadily picked up throughout the year, particularly in October and in December, where nine deals were announced in each month. Indeed, the number of deals announced increased each quarter, rising from eight in the first quarter of 2021 to 23 in the fourth quarter, reflecting the increased confidence and continued access to cheap debt. This also reflects the second half skew to announcements we seem to see year after year.
The second half of 2021 was particularly prolific, with 63% of all deals (totalling 78% of aggregate transaction value) occurring in this six-month period.
Similar to previous years, we expect that transaction activity will slow leading into this year's federal government election, anticipated to be in May 2022. It is also likely that foreign bidder activity may ease as FIRB enters "caretaker" mode in the lead up to the election period and until the government is formed. During this time, as convention has it, the Treasurer will not make any significant or sensitive decisions.
Public mergers and acquisitions transaction highlights
$20 billion+
Block, Inc's (formerly Square, Inc) $39 billion acquisition of Afterpay
IFM and GIP-led consortium's $23.6 billion acquisition of Sydney Airport
$5 billion+
Brookfield-led consortium's $10.2 billion acquisition of AusNet Servicesc
Seven Group's $9 billion off-market takeover of Boral
Santos' $8.1 billion merger with Oil Search
KKR-led consortium's $5.1 billion acquisition of Spark Infrastructure
$1 billion+
Washington H Soul Pattinson and Company's $4.6 billion acquisition of Milton Corporation
Aware Super and MIRA's $3.4 billion acquisition of Vocus Group
Dye & Durham's proposed $2.9 billion acquisition of Link Administration Holdings
PowAR consortium (comprising QIC / AGL / Future Fund) and Mercury NZ's $2.8 billion acquisition of Tilt Renewables
MIRA's $2.3 billion acquisition of BINGO Industries
Home Daily Needs REIT and Home Consortium's $2.2 billion acquisition of Aventus Group
Ampol's proposed $1.9 billion acquisition of Z Energy
Orocobre's $1.8 billion acquisition of Galaxy Resources
Charter Hall's $1.2 billion acquisition of ALE Property Group
IGO's proposed $1.1 billion acquisition of Western Areas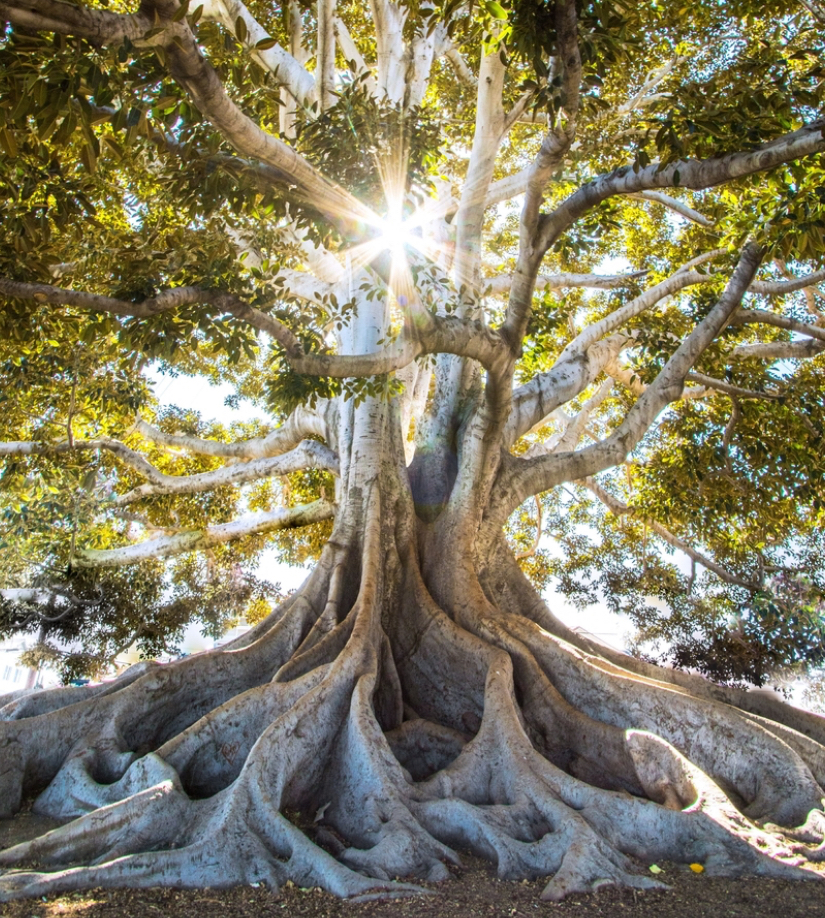 Subscribe to receive our latest articles and insights.