23/03/2021
Gilbert + Tobin is excited to bring to you the first edition of The Developer Quarterly (The DQ). The publication provides an overview of all things development and law - planning and environment and real estate.
The Developer Quarterly Chapters: 
---
Planning and Environment Law Update 
Land and Environment Court Date
Case Law Update
Costs - Class 1 Merit Appeals
There is a statutory rule that costs in Class 1 Merit Appeal Proceedings are only ordered to be paid by an unsuccessful party when it is 'fair and reasonable to do so'. The scope of that rule was tested by Blacktown City Council in the recent decision of Fulton Hogan Pty Ltd v Blacktown City Council [2020] NSWLEC 169.
Fulton Hogan Pty Ltd commenced a Class 1 Appeal in the LEC against the deemed refusal by Black-town City Council of its modification application – and subsequently discontinued the proceedings before any merit assessment was undertaken by the LEC. Council sought a costs order on the basis that, among other matters, the company's modification application was entirely without merit and doomed to fail.
The LEC found that there is no proper basis to make the costs order – because to reach the conclusion that it would be 'fair and reasonable' would require the LEC to undertake a notional determination of the merits of the company's case contrary to accepted High Court principles, and where there is no merit evidence available to the LEC to do so.
The decision is relevant to any developer who wishes to assess its potential liability for costs arising from any reconsideration of its position, and if necessary discontinuation of Class 1 Proceedings, part way through the appeals process.
"Double Dipping" Floor Space Ratio – Meaning of 'Site Area'
A key challenge for developers is often to how to maximise 'site area' and 'floor space ratios' for proposed development.
There are standard mechanisms in LEPs to prevent developers from 'double dipping' to maximise floor space ratios. One of those mechanisms precludes proposed developments from including any lot in the 'site area' unless 'significant development' will be carried out on that lot. The meaning of what constitutes 'significant development' was recently considered in XLJ Investment Group Pty Ltd v Ku-ring- gai Council [2020] NSWLEC 1607.In this matter, the LEC was required to consider whether certain development on 'supplementary land', adjacent to the 'core land' upon which a residential flat building was to be constructed, constituted significant development such that the 'supplementary land' formed part of the 'site area'.
Commissioner Walsh observed that the term 'significant development' has not been closely defined – however some guidance is provided in Oshlack v Richmond River (1993) 82 LGERA 222 where is it is indicated 'significantly' has been held to mean 'important', 'notable', 'weighty' or 'more than ordinary'.
The Commissioner went on to find that the construction of a sole vehicular access to the residential flat building, and the proposed construction of an elevated boardwalk, is significant development be-cause of the important access and egress purpose of that work.
Section 7.11 Contribution/Meaning of 'Gross Floor Area'
A proponent may consider there is little utility in modifying a condition requiring a Section 7.11 (formerly Section 94) monetary contribution after the amount has already been paid. That issue was recently explored in Buyozo Pty Limited v Ku-ring-gai Council [2021] NSWLEC 2.
Buyozo Pty Limited commenced a Class 1 Appeal against the LEC's deemed refusal of its modification application to modify a development contribution condition (after the money had already been paid).
The LEC found that there had been an overpayment of contributions – and that the corridors to the self- storage units are exempt from 'gross floor area' because they provide access to spaces where the unloading and loading of goods occurs. The LEC also noted that there is no provision for a refund under either the consent or applicable contributions plan.
The LEC went on to find that it had power to vary a condition, even after the contributions had been paid. Further, that there was utility in doing so because, among other matters, Council must take the overpayment into account prior to the imposition of any condition in respect of any future development application, and the overpayment may rise to an equitable claim (such as that of unjust enrichment).
The decision is relevant to any developer who has determined that they have overpaid monetary contributions – and in particular any developer of large format warehouse and storage type facilities to ensure that the correct approach to determining the GFA (and associated monetary contribution) has occurred.
What's on Exhibition? 
Western Sydney Aerotropolis Draft Precinct Plans
DPIE has released draft precinct plans for five of the ten precincts in the Western Sydney Aerotropolis (WSA), being the Aerotropolis Core, Badgerys Creek, Wianamatta–South Creek, Northern Gateway and Agribusiness precincts. The draft precinct plans are available on the NSW Planning Portal - Western Sydney Aerotropolis Draft Precinct Plans.
The State Environmental Planning Policy (Western Sydney Aerotropolis) 2020 (NSW) (WSA SEPP) requires each precinct to have a precinct plan that sets out the precinct's strategic vision, proposed land uses, performance criteria for development and approach to infrastructure and water cycle management. Under the WSA SEPP, development consent may only be granted to development that is consistent with the applicable precinct plan.
Public submissions close on Friday, 12 March 2021.
Draft Westmead Place Strategy
DPIE released the Draft Westmead Place Strategy, which sets out the vision for the continued evolution of Westmead, to become a world-class health and innovation district that offers exceptional place outcomes for workers and residents.
It is intended that the Strategy will guide local councils, State agencies and the private sector on where jobs and homes might be delivered for the Westmead area and identifies further analysis needed to support the infrastructure needs of the future population
growth. The draft Strategy is available - Westmead 2036 Draft Place Strategy.
Public consultation on the Draft Westmead Place Strategy is open until Wednesday, 31 March 2021.
Draft Design and Place SEPP
DPIE is currently developing a Design and Place State Environmental Policy (SEPP) as a part of its broader initiative to simplify and consolidate the delivery of good design throughout NSW.
The Design and Place SEPP will seek to provide greater flexibility for development to achieve good design outcomes, reduce prescriptive measures and encourage innovation by establishing central principles for design and place. The Design Place SEPP Explanation of Intended Effect is available - Design and Place SEPP.
Submissions on the Design Place SEPP Explanation of Intended Effect is open until Wednesday, 31 March 2021.
The draft Design and Place SEPP will go on public exhibition later in 2021, which will provide further opportunity for feedback.
Plans, Policies and Legislation Made
Build to Rent – SEPP Amendment
The Department exhibited an Explanation of Intended Effect (EIE) for a proposed Housing State Environmental Planning Policy from July to September 2020. We undertook a detailed review of the EIE –
see our article - Build-to-rent and Co-living Housing: Opportunity to Shape NSW Planning System..
State Environmental Planning Policy Amendment (Build-to-rent Housing) 2021 was made on 12 February 2021. Key implications for developers include:
development of build-to-rent housing (BTR Housing) permitted anywhere that residential flat buildings are permitted, in the B3 Commercial Core (provided the consent authority is satisfied it is capable of conversion to commercial premises), B4 Mixed Use zones and B8 Metropolitan Centre zones;
council height and FSR standards will be applied – and council's maximum car parking rates where relevant;
residential subdivision will be prohibited for 15 years in all zones, except the B3 zone where the build to rent housing development cannot be subdivided into separate lots, in perpetuity;
more flexible application of the Apartment Design Guide, requiring consideration of the amenity provided by common spaces and shared facilities; and
implementation of State Significant Development pathway for BTR housing that have a capital investment value of more than $100 million for the Greater Sydney Region (except in the City of Sydney) and more than $50 million for development on other land.
Planning Agreements Practice Note
The new Planning Agreements Practice Note was released in February 2021 – following exhibition of the Draft Practice Note between April to June 2020. We undertook a detailed review of the Draft Practice Note– see our article - Planning Agreements Practice Note – Implications for Developers.
Key implications for developers include:
greater emphasis on planning agreements aligning with, and complementing, strategic land use and infrastructure policies, and other contribution plans. While those objectives have merit, it may inherently create risks of delay and reduced flexibility for planning agreements; and
constraints on the approach of local councils to value capture, by introducing a principle that value capture should not be the primary purpose of a planning agreement. There is a question around whether that goes far enough to protect developers particularly in the context of planning proposals for rezoning and variations to planning controls.
Requirements for planning authorities to consider the Planning Agreements Practice Note was included in an amendment to the Environmental Planning and Assessment Regulation 2000 (EP&A Regulation) in February 2021.
EP&A Regulation Amendments
The EP&A Regulation was amended in February 2021 to, among other matters, improve transparency and accountability in the way infrastructure contributions are received and spent in NSW.
Key changes include new reporting and online publication requirements for councils and planning authorities, and amendments to provide clearer direction and certainty for planning authorities in drafting planning agreements.
Section 7.12 Fixed Development Consent Levies – Practice Note
The new 'Section 7.12 fixed development consent levies
- Practice Note' was released in February 2021 which identifies criteria that will be applied to requests from councils to increase the standard maximum charge of 1% of the proposed cost of a new development to fund new infrastructure (as an alternative to section 7.11 contributions).
The objective of the Practice Note is to achieve a more consistent and transparent process to assess requests by councils for a higher maximum percentage levy. The Practice Note will require councils to demonstrate how an area meets specified criteria for an increased levy of more than 1%. Additional criteria must be satisfied for any levy increases above 2% (including that the works schedule has been prepared in consultation with the Department, and financial modelling which demonstrates that a levy of 2% is not adequate).
Plans, Policies and Legislation under consideration
Rapid Assessment Framework
The Department's proposed Rapid Assessment Framework was publicly exhibited between 14 December 2020 – 12 February 2021.
The objective of the Rapid Assessment Framework is to increase the efficiency of assessments for major projects, speed up the time timeframes for assessment and improve assessment quality. Key elements of the Rapid Assessment Framework include:
proposed regulation amendment, accompanied by an Explanation of Intended Effect (EIE) that explains the changes;
draft industry-specific Secretary's Environmental Assessment Requirements (SEARs) for health, warehouse and distribution centres, as well as development in State significant precincts; and
draft guidelines to improve the quality of environmental assessments – including State significant development and infrastructure guidelines, engagement guideline and cumulative impact guideline.
Infrastructure Contributions Review
The Department publicly exhibited a suite of proposed changes to the NSW Infrastructure Contributions framework during April – June 2020.
Some of the exhibited proposals have now been made – see above in relation to the Planning Agreements Practice Note, Section 7.12 Fixed Development Consent Levies – Practice Note and the EP&A Regulation Amendments.
The 'Section 7.11 Contributions Plan' and 'Special Infrastructure Contributions' policies have not yet been made. We note the Urban Taskforce's recent update that it understands these Contributions will be considered as part of the NSW Government's response to the Productivity Commission's Report on the NSW Infrastructure Contributions System (released December 2020).
Rezoning Appeals Review
The DPIE adopted its 'Planning Reform Action Plan' (Action Plan) in mid-2020 which identified a number of proposed changes - including a new class of merit- based appeals in the Land and Environment Court for planning proposals and rezoning applications.
The objective of the reforms is to ensure the DPIE and councils are more accountable for their decision- making timeframes in relation to planning proposals. It will establish a new class of appeals for rezonings that have been delayed in the system for too long – and the opportunity to arbitrate and adjudicate planning proposals (similar to DAs).
The reforms will require amendments to the Land and Environment Court Act 1979 (NSW) and the EPA Act for the purpose of enlivening the Action Plan. There will be associated time delays and uncertainty associated with that process – however the DPIE has indicated it aims to have the reforms in place by mid-2021.
Proposed Special Infrastructure Contribution for Western Sydney Aerotropolis
DPIE is proposing to impose a special infrastructure contribution (SIC) for all residential and non- residential development within the WSA. The SIC will be required as a condition of development consent and will be used to help fund the delivery of infrastructure, such as major roads, public open spaces and health, educational and community facilities.
The proposed rates are calculated by zone and per hectare of net developable area. The relevant rates are
$500,000 in Mixed-Use Zone and $200,000 in Enterprise Zone, Agribusiness Zone and Industrial Zone. In addition to this, land that is within 1.2km of the Aerotropolis and Luddenham Stations will incur an additional charge that is calculated as a percentage of the cost of development, being 2% in a Mixed-Use Zone and 1% in an Enterprise Zone.
More information on the WSA SIC see - Draft Western Sydney Aerotropolis Special Infrastructure Contribution (SIC).
---
Real Estate Law Update
COVID-19 Rent Relief Measures – Retail and Other Commercial Leases (COVID-19) Regulation (NO 3) 2020 (NSW)
The Retail and Other Commercial Leases (COVID-19) Regulation (No 3) 2020 (NSW) extended rent relief measures for eligible retail shop and other commercial tenants (Impacted Tenant) to 28 March 2021. The extended measures will come to an end on 28 March 2021.
To make a request for rent relief, an Impacted Tenant must provide evidence of their eligibility for rent relief to their landlord and make a request for rent relief from 1 January 2021 until 28 March 2021.
Any prior rent relief arrangements in place as at 31 December 2020 are not automatically extended unless the new request for rent relief covers a different time period than any prior rent relief, and the landlord and the tenant have specifically agreed to extend the rent relief.
Strata Schemes Management Act 2015 (NSW) - Amendment to Accommodate Sustainability Infrastructure on Strata Schemes
Further amendments to Strata Law in NSW have been made to allow for a simpler process in facilitating the installation of "sustainability infrastructure" within common property on Strata Schemes.
The Strata Schemes Management Amendment (Sustainability Infrastructure) Bill NSW (2020) (Bill) amended the Strata Schemes Management Act 2015 (NSW) (Act) and was assented to on 24 February 2021.
The Bill amended the Act by inserting provisions relating to the financing and installation of sustainability infrastructure in Strata Schemes by:
(a) inserting definitions, and inserting a new section 135B Into the Act as follows:
(i) sustainability infrastructure, means changes to the part of the common property including the installation, removal, modification or replacement of anything on or forming part of that property for any one or more of the following purposes:

(A) to reduce the consumption of energy or water or to increase the efficiency of its consumption,
(B) to reduce or prevent pollution,
(C) to reduce the amount of waste sent to landfill,
(D) to increase the recovery or recycling of materials,
(E) to reduce greenhouse gas emissions,
(F) to facilitate the use of sustainable forms of transport, (for example, installing electric vehicle charging stations).

(ii) sustainability infrastructure resolution, means a resolution to do any one or more of the following that is specified to be a sustainability infrastructure resolution to:

(A) finance sustainability infrastructure,
(B) add to the common property, alter the common property or erect a new structure on common property for the purpose of installing sustainability infrastructure,
(C) change the by-laws of the strata scheme for the purposes of the installation or use (or both) of sustainability infrastructure,
A sustainability infrastructure resolution requires a simple majority of the value of the votes cast to be successful, rather than 75% as is generally required in other special resolutions.
Before approving a sustainability infrastructure resolution, the Owners Corporation must consider (among other things):
the costs of the works including any expected running and maintenance costs;
who will own, install and maintain the infrastructure; and
the extent to which the infrastructure will be available to all or some of the lots within the Strata Scheme.
NSW Land Registry  Services – Update
Electronic Dealing Update – Further shift from paper to electronic dealings
Pursuant to Conveyancing Rule 8.8, on 21 December 2020, the NSW Registrar General declared that from 22 March 2021 twenty-nine documents would be mandated as Required Dealings.
This means that if any of these twenty-nine documents are signed on or after 22 March 2021, they must be lodged for registration electronically through an Electronic Lodgment Network Operator (ELNO), and can no longer be lodged for registration in paper, (unless a Conveyancing Rules waiver applies, and the item is exempted from electronic lodgement).
Dealings which must be lodged electronically from 22 March 2021, and which may be relevant to landlords and developers include:
Change of Name of Caveator
Change of Name of Lessee, Mortgagee or Chargee
Charge
Variation of Lease
Variation of Mortgage
Consolidation/Change of By-laws
Covenant Charge
Discharge of Charge
Positive CovenantPositive Covenant (with Registered Interest Holder Consent)
Positive Covenant Affecting Land Vested in a Prescribed Authority
Restriction on the Use of Land
Restriction on the Use of Land (with Registered Interest Holder Consent)
Restriction on the Use of Land by Prescribed Authority
Restriction on the Use of Land by Prescribed Authority (with Registered Interest Holder Consent) Change of Address for Service of Notices on Caveator
Change of Address of Association
Change of Address of Owners Corporation
Restriction on the Use of Land Vested in Prescribed Authority
Transfer Creating a Forestry Right
Transfer Creating a Profit a Prendre
Transfer of Interest (Mortgage, Lease, Charge)
Transfer Without Monetary Consideration
Electronic Dealing Update – Electronic Lease and Sublease
It is currently optional for Leases and Subleases to be lodged electronically for registration with NSW Land Registry Services through an ELNO.
On 6 February 2021, NSW Land Registry Services updated electronic Leases by:
transitioning to a single counterpart document;
only requiring the Lessor to be represented on the electronic document;
continuing to require only the Lessee to execute the paper Lease attachment;
allowing additional rent detail fields to be displayed on the electronic document; and
providing for Leases affecting a registered interest to now be lodged electronically through the electronic Lease document.
A Lease may be lodged electronically for registration through an ELNO:
as a standalone document, or
in combination with other documents, such as Transfers or Mortgage Discharges.
New Requirements for Identification and Claiming of Slivers over Old System or Limited Title Land
The NSW Land Registry Services has introduced new requirements in relation to identifying and claiming slivers of Old System or Limited Title Land, which is relevant to the development of land involving Old System or Limited Title.
As from 1 January 2021, the NSW Registrar General now requires landholders, developers and surveyors, when preparing deposited plans of survey over Old System or Limited Title land, to deal with the whole of the land in the subject Deed or Limited Folio.
The new requirements seek:
to minimise the creation of small sliver parcels over such land.to prevent wherever possible, a sliver being created, left unclaimed or unidentified;
to identify the sliver as a separate fully defined lot in the new plan, where the creation of a sliver is unavoidable; and
to introduce a simplified process to allow for the vesting of legal ownership of the sliver into the name of the adjoining owner in possession.
Further information can be found with NSW LRS is now available - New requirements for the identification and claiming of slivers of land.
This Summer Edition was written by Ben Fuller, Nicholas Lazarou, Nina Pearse, Ben Hayward and Lynette McSweeney.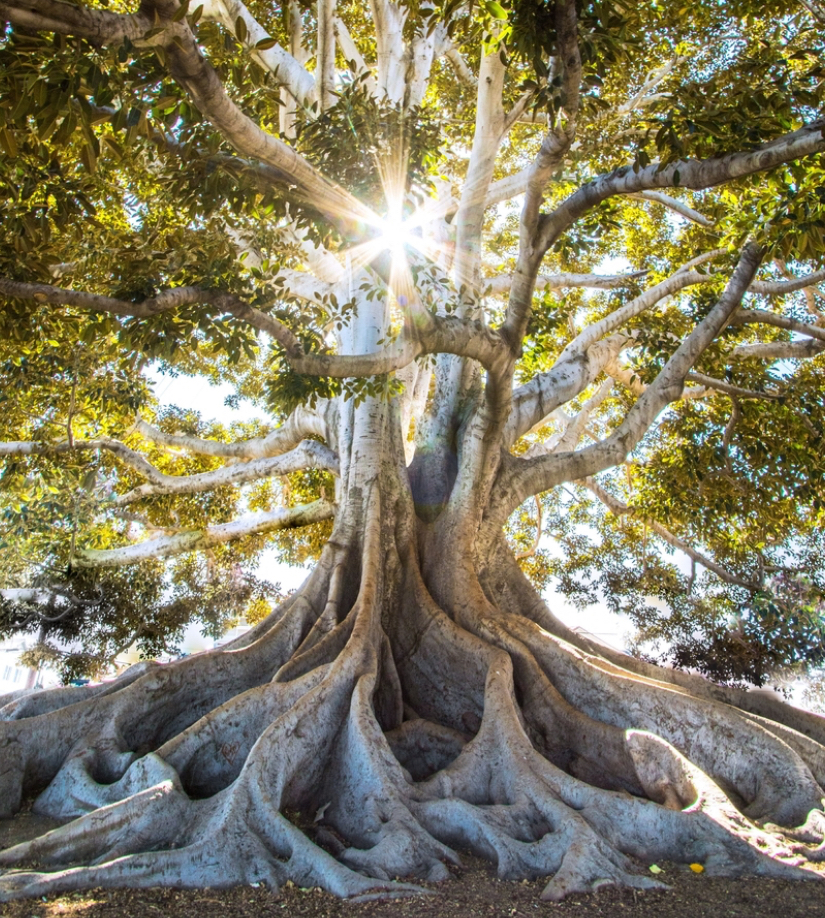 Subscribe to receive our latest articles and insights.